courtesy of on.cc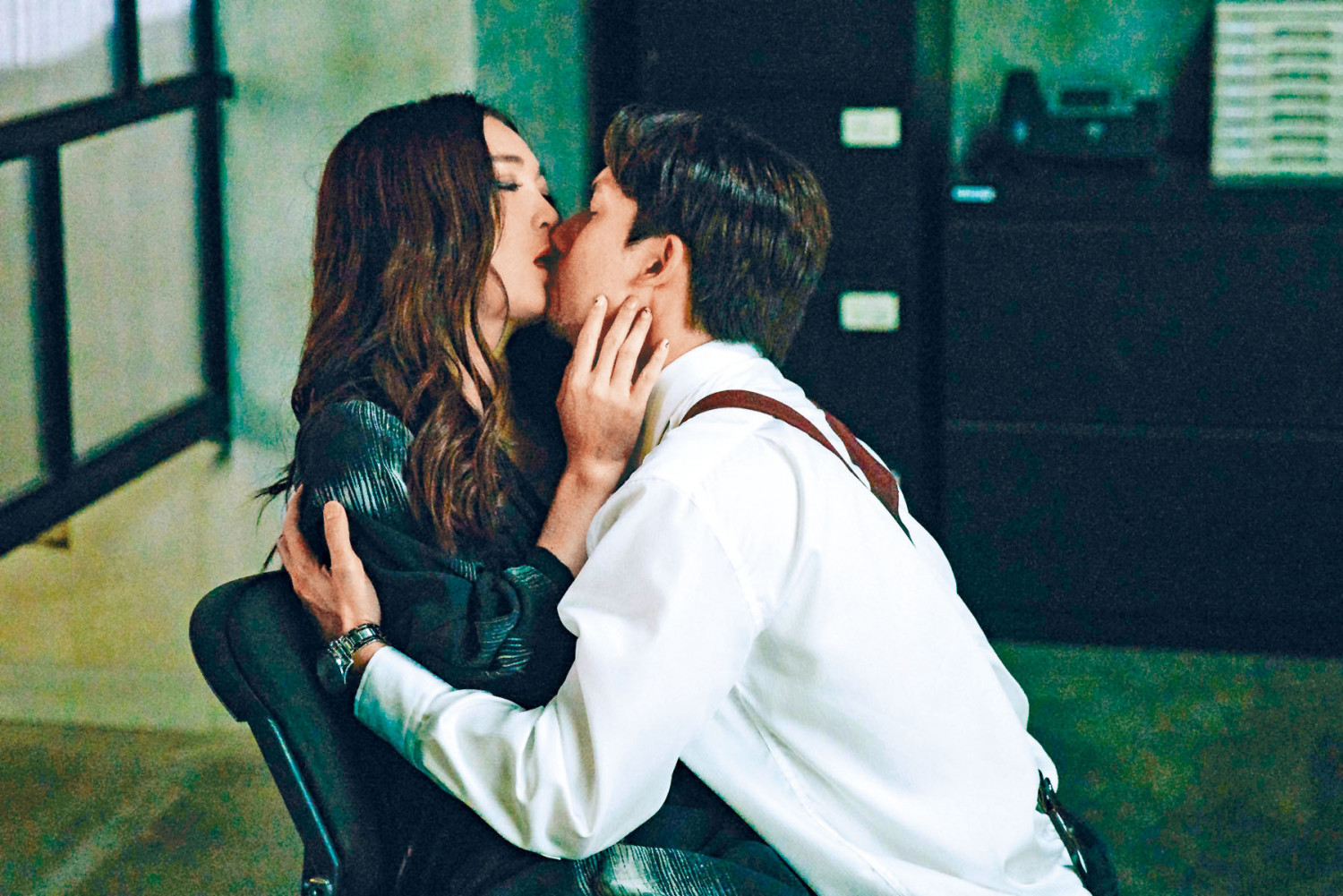 courtesy of singtao.com
The film THE FALLEN (DOR LOK FA) has already been scheduled for release on May 28th. In the film Irene Wan Bik Ha worked with Kenny Kwan Chi Bun for the first time and played unconventional siblings. Irene explained, "Although they were blood related, they really loved each other. Since childhood he has had feelings for me, really wanted to possess me. I have always resisted and didn't want to get too close. Inside I really loved him. Family love is also a type of love." Kenny completely ditched his idol baggage and played a drug lord's adopted son. His character had huge mood swings, which was heaven and earth apart from his sunny image. Irene praised Kenny for working very hard to get into the role. "On the set, he saw how completely focused and serious he was. This character was a big breakthrough for him, one that viewers definitely have never seen before."
Due to a moment of impulse, the suppressed feelings over the years erupted. Irene and Kenny in THE FALLEN had an intimate scene. Irene revealed that before the shoot Kenny was a little nervous. "He asked me if he had to avoid any area that would make me feel uncomfortable. I said that I wouldn't mind, just take it naturally and try to reach a realistic feeling. We would ignore the issue of standards. He was able to get into the role very quickly!" As for standards, Irene said that she did not set any bottom line. "As an actor, if I want to play a role well, I wouldn't consider too much. Whatever the director wanted to express, I would try to play my part to its fullest. For this type of intimate scenes, actors had to be very open minded in order to reach that realistic feeling."
Kenny agreed with Irene. "I have been acting for awhile, in the past I have pasted Wise Guys and even rapists. As long as the story called for it I would gladly accept the challenge." In the film he had intimate scenes with Irene, Ashina Kwok Yik Sum and Xenia Chong Shui Yi. Kenny did not feel that he needed to cramp for it. "I have a habit of exercising, I didn't need to rush to get into shape at the last minute. I didn't put the focus on these intimate scenes either, I just concentrated on whether the results would meet the story requirement and whether they would be innovative."