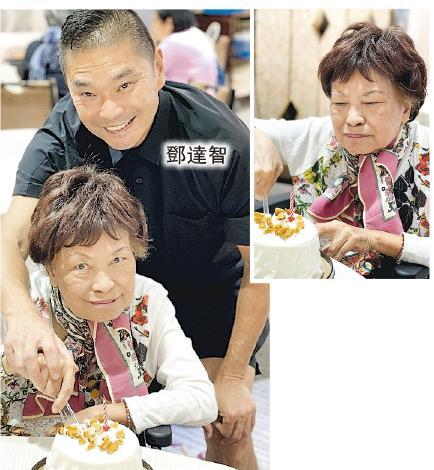 courtesy of mingpao.com
Yu Mo Lin at the end of last year was hospitalized for pulmonary fibrosis and was diagnosed with plasma infection. Her condition was once less than optimistic but later improved. After half a year at the hospital, in April this year she was released and returned home to recover. Yu Mo would turn 84 on the 4th this month. Friends made arrangements to celebrate with her. Famous Hong Kong fashion designer William Tang Tat Chi recently took Yu Mo to have Cantonese cuisine and presented a birthday cake, which made her very happy.
Tang Tat Chi on social media shared not only photos of Yu Mo's birthday celebration but also a birthday song video. Yu Mo sat in a wheelchair and appeared to be in a decent spirit. Tang Tat Chi revealed Yu Mo's online birthday mistake. "Mo Yu's Pre-Birthday Dinner Yu Mo Lin's birthday should be on July 4th. When she joined facebook a mistake was made and turned her Lunar birthday as her actual birthday, so every year in May many friends celebrated her birthday. This year on July 4th I had other plans, so I could only celebrate quietly with my buddy on June 30th and ate a simple Cantonese meal. I even presented her with her favorite "angel cake", healthy and happy!"