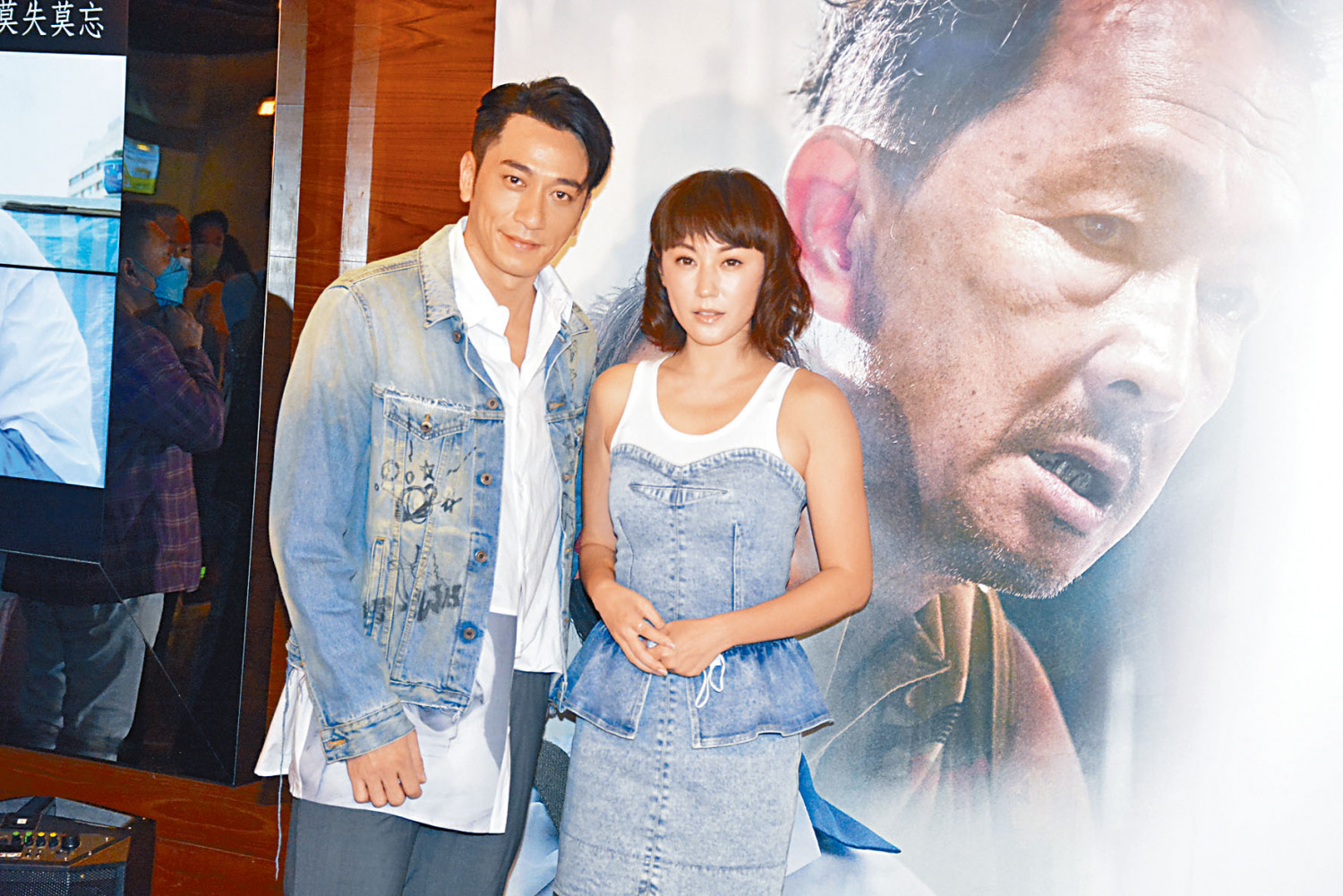 Ron Ng and Annie Liu share fitness advice
courtesy of singtao.com
Annie Liu is one size large for a movie
Ron Ng says that a light diet is a must for an appearance that never ages
MIRROR has caught Norman Cheung's attention as he praises Anson Lo's dancing
courtesy of on.cc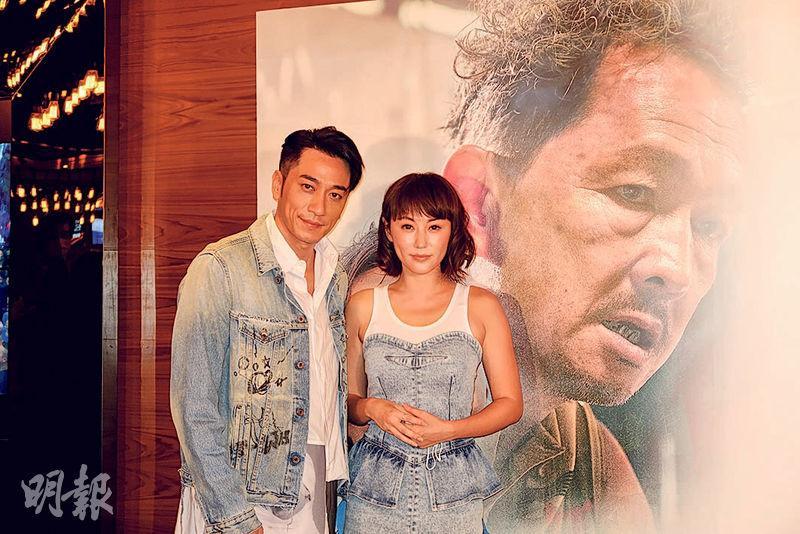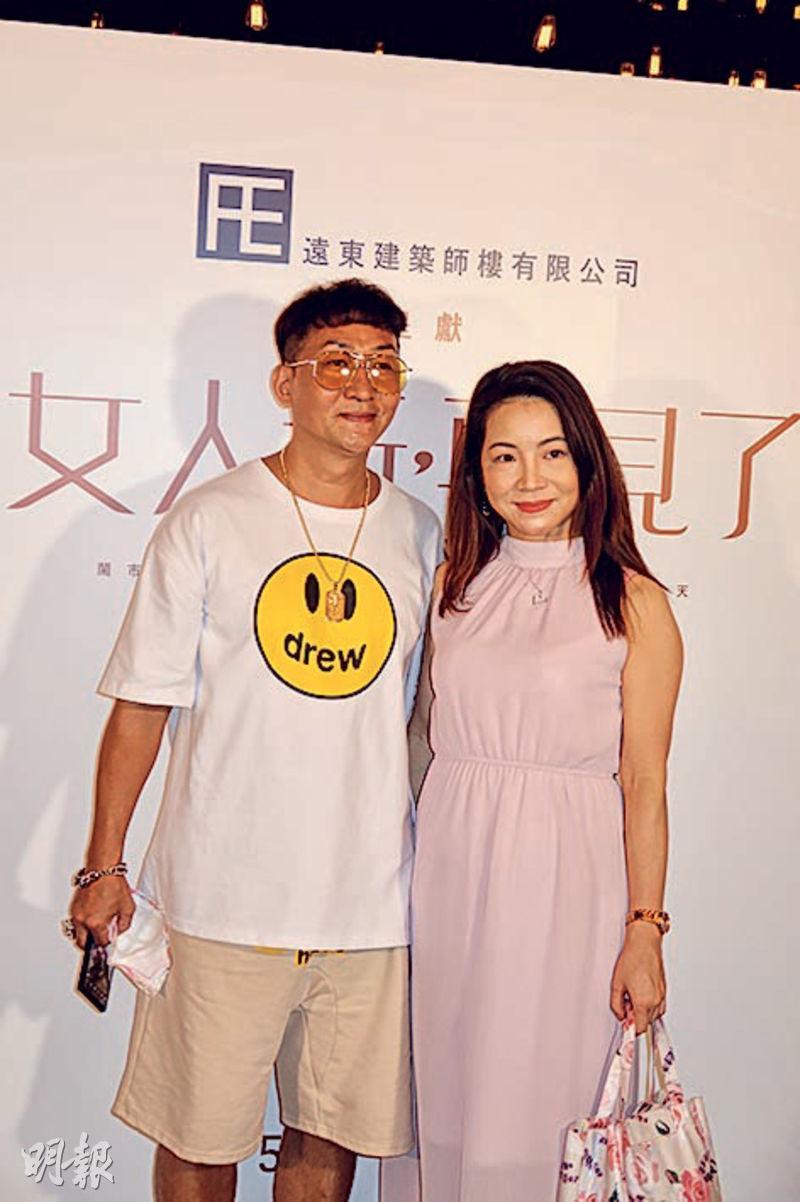 Norman Cheung brings his fiance to the premiere
courtesy of mingpao.com
The film THE LADIES' MARKET (NUI YUN GAI, JOI GEIN LIU) two nights ago held its premiere. The leads Ron Ng Cheuk Hei and Annie Liu (Lau Sum Yau) both appeared in denim and were rather well matched, but they said that they did not coordinate before coming out.
Lau Sum Yau said that LADIES was made 2 to 3 years ago. She remembered that on the first day of work she worked on a running scene and injured his leg, but she was grateful for her co-star Ng Cheuk Hei's care. Ng Cheuk Hei said, "If she was injured further, no one would need to work!" LADIES was one of the late artist Dick Liu Kai Chi's final films. Ng Cheuk Hei said that earlier in other series and movies he has already worked with Uncle Chi, but this time they had more scenes together. He even praised Uncle Chi as an elder he admired very much. While working together he often would watch Uncle Chi act behind the scenes. "I believe he was great; whether the scene was very tragic or very emotional, I would get goosebumps from watching. His passing truly was very regrettable." Did he ask for acting advice from Uncle Chi? Ng Cheuk Hei said, "I would learn from behind the scenes. He was a treasure, I stole as much as I could. After the shoot I would ask myself whether I was fine, Uncle Chi said that you were. In addition he would watch my performance, if it was not fine he would advise me as an elder."
Lau Sum Yau was obviously plumper. She said with a little embarrassment that lately people constantly called her fat, but actually she was gaining muscles for a film. She first had to gain weight in this process, so lately she kept eating. How much has she gained? Sum Yau said, "My weight has always been around 40 something kilograms, not it's already in the 50s. Many people told me not to keep getting bigger, but I am doing it for a movie!" Sum Yau also asked Ng Cheuk Hei for his fitness advice. Ng Cheuk Hei answered that as long as she kept working without sleep, she could eat whatever she wanted and not get fat. Of course she also would need a suitable amount of exercise. Speaking of him recently landing on a site's hot search chart for being 41 but still looked great, he thanked everyone for their attention. Actually he usually had more salad greens but also meat. He just tried to have less carbohydrates. When he did not need to work on action scenes he would be on an even lighter diet. Sum Yau was a little over double her size, was she worried that she would not be able to return to her shape? She said, "Gaining weight is actually harder than losing weight. Now I am not gained weight but not muscles yet, but I still have several months for me to prepare." Has constantly being called fat affected her self confidence? Sum Yau said, "I really have to be very careful about what I wear, especially when summer clothes have a harder time with hiding it. I can only pretend that I can't see it!"
Norman Cheung Lap Kei brought his wife to the premiere. He said that in the film he played a Wise Guy. He had some scenes with Liu Kai Chi but not too many. However they knew each other for many years and his impression of Uncle Chi was a great guy. As for work, Cheung Lap Kei said that under the pandemic, he has not performed in the Mainland. However he will soon work on movies and commercials. In recent years many dance programs have been released. He said that lately a fan compared a photo from his youth to Anson Lo's. He felt that they looked a little alike. He has also seen Anson Lo's performance online and he danced pretty decently. However he said that he was old and would ease out of the music scene. In addition with the poor Hong Kong market, the market was no longer suitable for record release. He was already in semi-retirement. Now he would make movies whenever he could. Earlier his wife had a miscarriage. Would they consider trying again? He said, "No, we wouldn't try for another!"