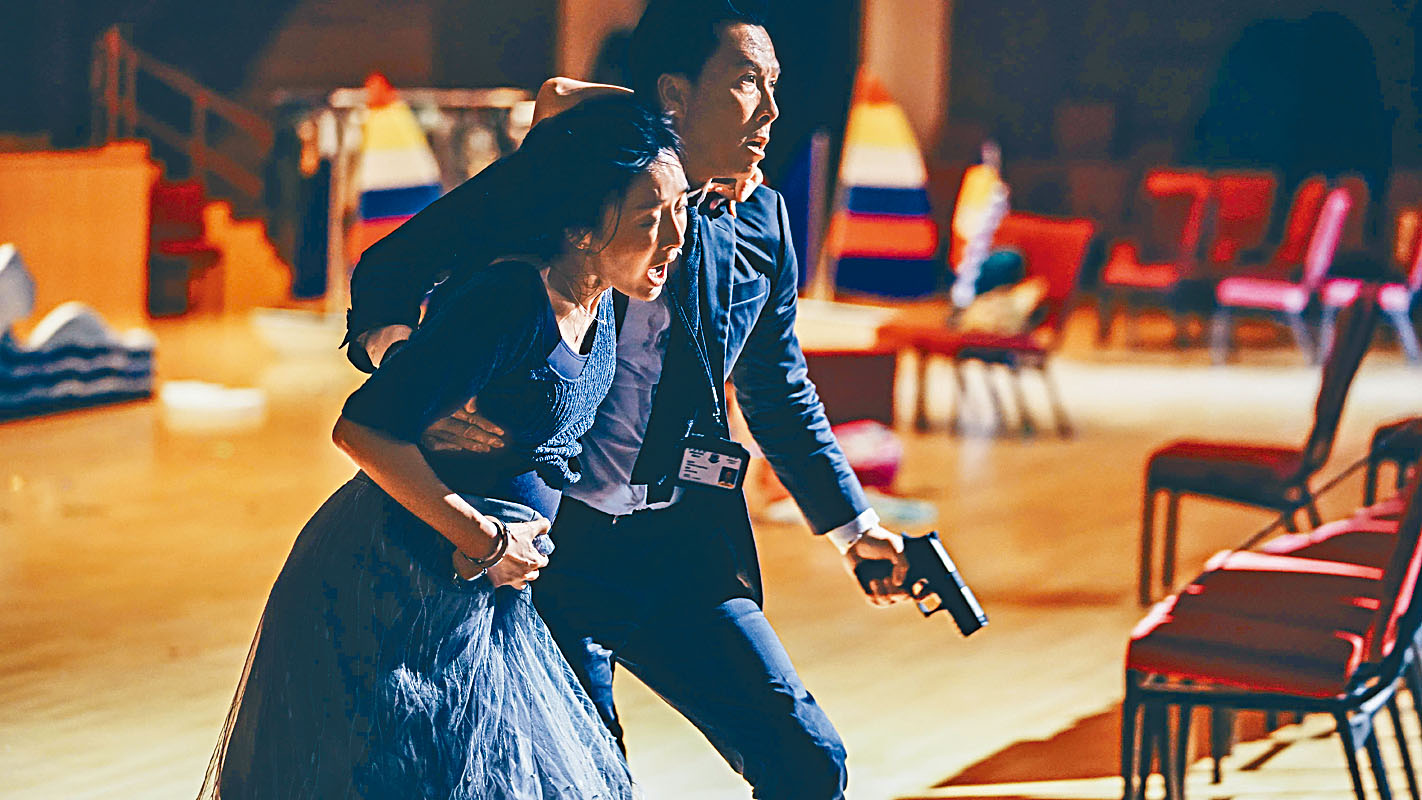 Donnie Yen and Qin Lan play a couple in the film
courtesy of singtao.com
Donnie Yen gives 100% in every movie and has suffered a lot of pain
Who is more evil than Nicholas Tse as the villain?
courtesy of on.cc
The Emperor Motion Pictures RAGING FIRE (NO FOR) was the master class action director Benny Chan Muk Sing's final film. As the producer, action director and star Donnie Yen Chi Tan in the film was placed in different crises. The scenes were rather explosive and exciting, thoroughly displaying Director Chan Muk Sing's action film style. Yen Chi Tan said, "From working with Director Chan on the series FIST OF FURY, to after watching CHASING THE DRAGON (JUI LUNG) the director saying he really liked my performance, we began to discuss collaboration. In the beginning was a project that would have shot in Mexico, but due to the variety of reasons it became the current RAGING FIRE; from talking about the production with the director everyday when he was alive to taking over after he passed away, every moment has been very memorable."
The other star Nicholas Tse Ting Fung also in order to bring more blood and flesh to the character invested a lot of effort into its appearance, action and even interpretation methods. He said, "I feel that physical action, kung fu combat are a type of language. As long as watch how he walks, punches, you would know this person's action. Thus every detail must be properly studied."
RAGING FIRE will open in the Mainland on the 30th. The official site released videos from viewers after advanced screenings. As a couple praised how agile and cool Chi Tan was, Yen Chi Tan was hidden in the background and heard everything. The viewers were rather surprised to see Chi Tan. The male viewers even flew to hug Chi Tan and take a selfie. Chi Tan was very happy that everyone enjoyed his performance in the film.
Yesterday Chi Tan spent his 58th birthday on the set of JOHN WICK 4 in Germany. "This year I am again on the set, I really miss my wife and children. However I am fortunate and grateful. This year's wish is less disasters, more happiness, wealth and peace."