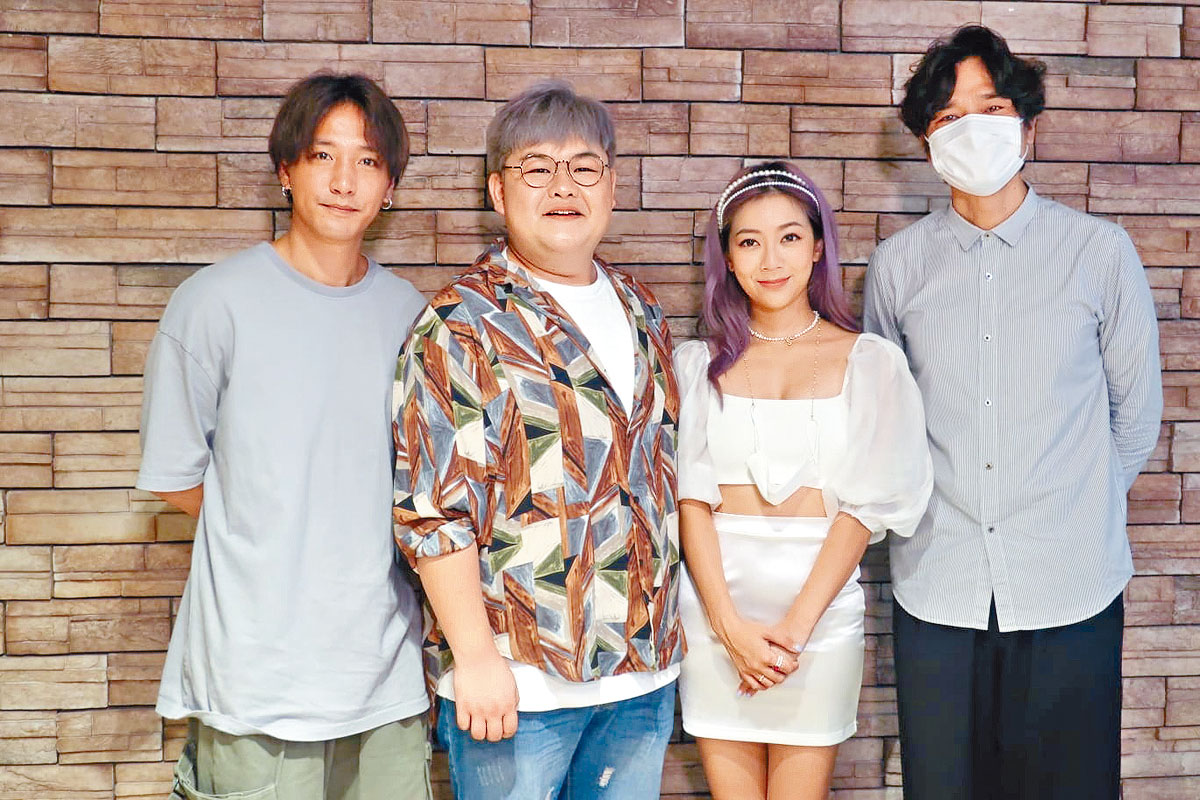 Lam Yiu Sing, Calvert Fu, Stephanie Ho and Gordon Lam
courtesy of singtao.com
courtesy of on.cc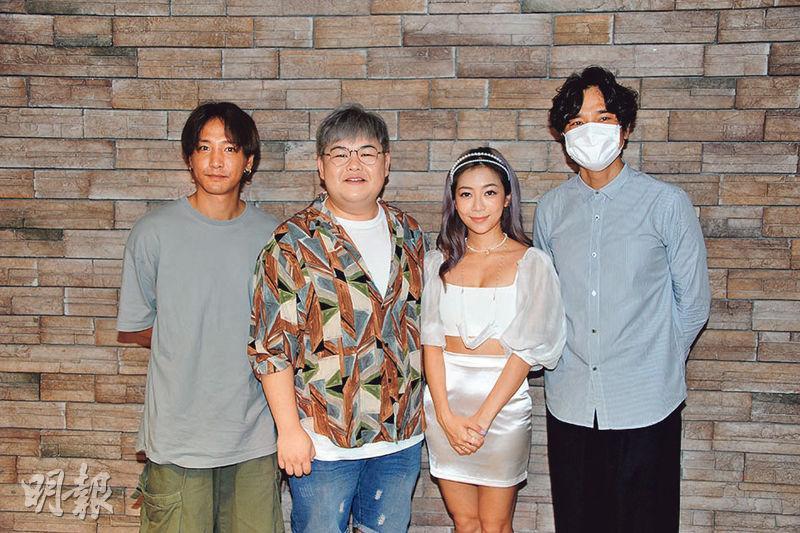 courtesy of mingpao.com
Gordon Lam Ka Tung yesterday along with the film TIME (SAT CHOOK GOR WONG FUN)'s actors Stephanie Ho Ngan Sze, Lam Yiu Sing and Calvert Fu Ka Tsun appeared at a certain Tsim Sha Tsui cinema for an audience appreciation event. Ka Tung revealed that lately he constantly met with Patrick Tse Yin (Sei Gor) to BS. He also pointed out that he could consider a prequel due to the positive response to the new film, but if it would be made sets would have to built. The cost would not be low and he would have to ask the bosses first.
As the producer Ka Tung was happy about the good reaction the audience had from the film, especially in the opening fruit market war scene. Lam Yiu Sing, Fu Ka Tsun and Ho Ngan Sze all performed very well. Many asked if there would be a prequel and a sequel. He said that he would have to ask the bosses the question. "However the good reaction to the film put me at ease, at least I was able to answer to the bosses. The new and old also had a good platform to perform, so we came to the audience appreciation event together." Would Ka Tung make the prequel? He said, "I have thought about it, but the prequel would be about 50 years go. The numbers would be enormous. If it would be made sets would have to be built. I know everyone is very interested in Sei Gor's early life, but I would have to wait until the screenwriters finish another film and return to the team first."
Ka Tung said that currently every week he would meet with Sei Gor. "In a few days I would have dinner with Sei Gor, mainly to BS. He was very happy to learn about the good performance. (Did you ask him to come to the audience appreciation event?) Today is too hot! No way, I normally would meet him at the club. (Did you pay for Sei Gor?) He did, because he is a member. I am not qualified even if I want to. Sister Bo Bo also contacted me. Once she sent me a poem 5 AM in the morning, luckily I wasn't asleep yet. Sister Bo Bo really wants to come back to Hong Kong soon. I told her if the film would perform well, I would arrange for a re-release at the end of the year. Then she would be able to watch it at the movies."
Playing the younger Tse Yin (Sei Gor), Lam Yiu Sing received praises for his performance from producer Lam Ka Tung. He said that he made all the preparation before hand, using foul language and imitating the way Sei Gor walks. Because of all the action scenes, he had to stretch.
Playing the young Lam Suet, Fu Ka Tsun joked that at first he thought he had to imitate Lam's use of foul language. Thus he watched his films again and impersonated his spirit. Stephanie Ho Ngan Sze in order to play the young Fung BoBo watched 92 LEGENDARY LA ROSE NOIRE (HAK MUI GWAI DUI HAK MUI GWAI). She thought that her pair of big eyes made her impersonation convincing. She said that after watching the premiere, her husband Fred Cheng Chun Won joked that she actually was pretty cool. Many suggested a prequel for the film. Lam Yiu Sing joked that he would jump at the chance. Fu Ka Tsun said that he and Ho Ngan Sze worked on a movie for the first time, finally they could eat the production team rice boxes. Was he confident to be Lam Suet's successor? He said, "yes! I am funny and I can rival Brother Suet in shape."