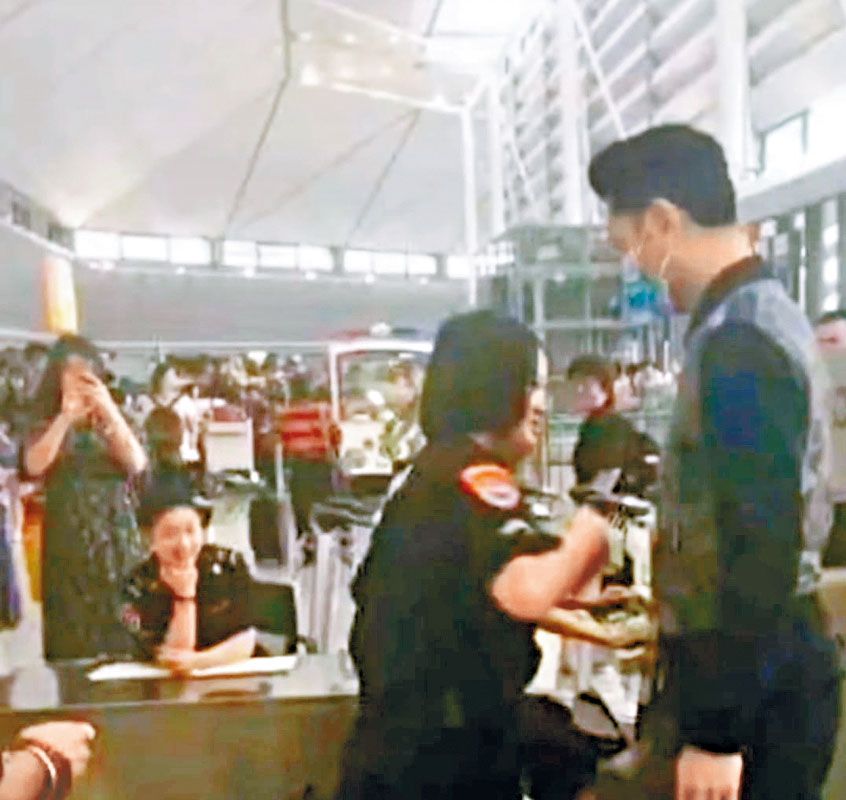 courtesy of singtao.com
Louis Koo Tin Lok recently worked with Aaron Kwok Fu Sing and Sean Lau Ching Wan on a new film that was shooting on location in Xishuangbonna, Yunnan. Lately a video of Goo Jai at the local airport security checkpoint surfaced. When Goo Jai entered the airport he was recognized. When he entered the security check point, the airport security employees were drawn to Goo Jai's charm and could not hold their excitement or smiles. The female employee who searched Goo Jai was giddy with happiness.
After the security inspection, many chased Goo Jai for a photo. With the protection of the crew no one was able to get close. Many online were envious of that security employee and lamented that "these opportunities don't belong to me."