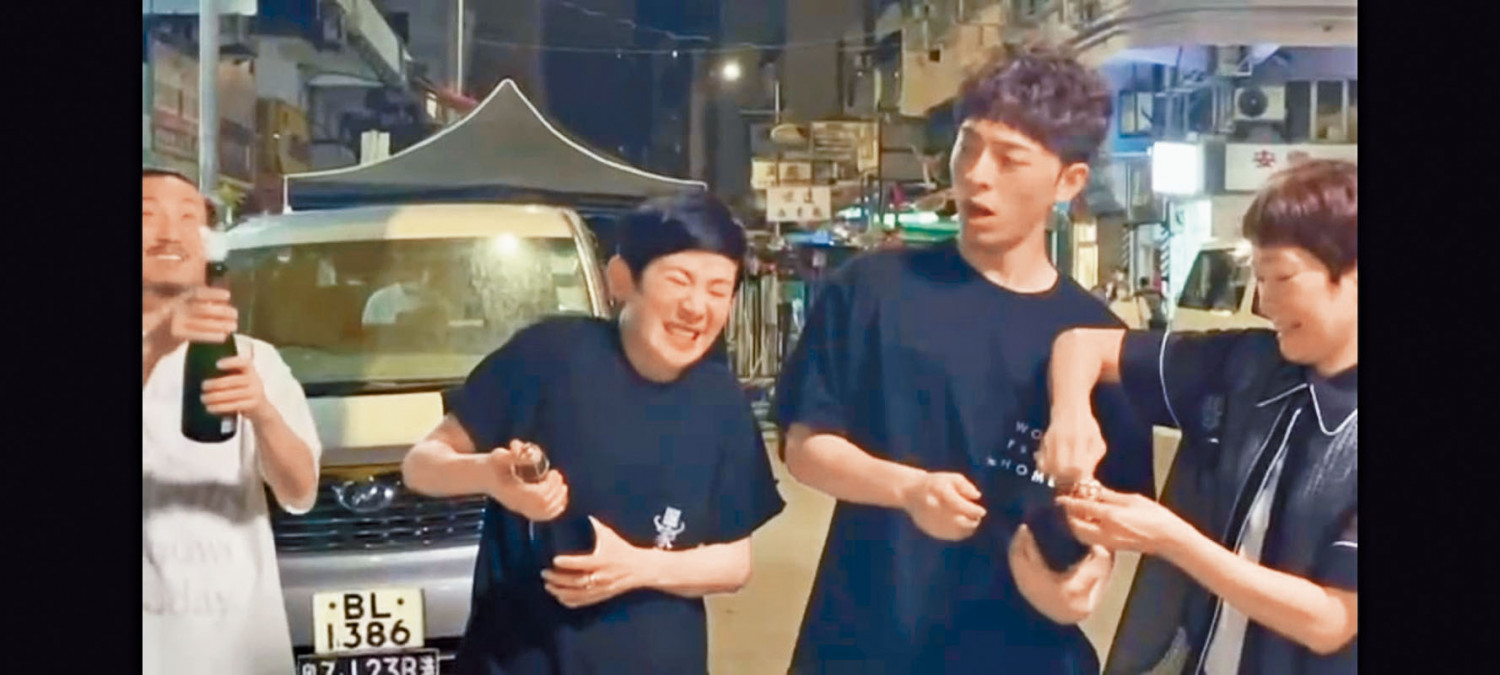 courtesy of singtao.com
The Sandra Ng Kwan Yu, Ronald Cheng Chung Kei, Gigi Leung Wing Kei and MIRROR member Edan Lui Cheuk On starred Lunar New Year film HAP GA LAT (SPICY WHOLE FAMILY) officially started production on the 7th last month. In less than a month it already announced its production wrap. Two nights ago the team worked all night at a Mongkok cafe, from 10 PM to 5AM. After the shoot, producer and star Kwan Yu led the team in opening bottles of champagne to celebrate. Making his film debut, Edan toasted elders Kwan Yu, Gigi, Tam Yuk Ying and others and politely thanked the crew on the set. Kwan Yu held onto her buddy Cheng Chung Kei tightly, seemingly reluctant for the joyous time to end. Later she excitedly said, "The impossible mission has gone very smoothly, everyone is HAP GA LAT, it's very great, very moving! Everyone's performance has been great, I am very happy. I would never imagine that it would go so smoothly and finish so quickly. Everyone actor has met and exceeded their goals."
As an "internet addicted youth" Edan immediately posted "victory photos" on social media to celebrate the production wrap. He also hinted that he would go live to interact with "Cheuk fans".