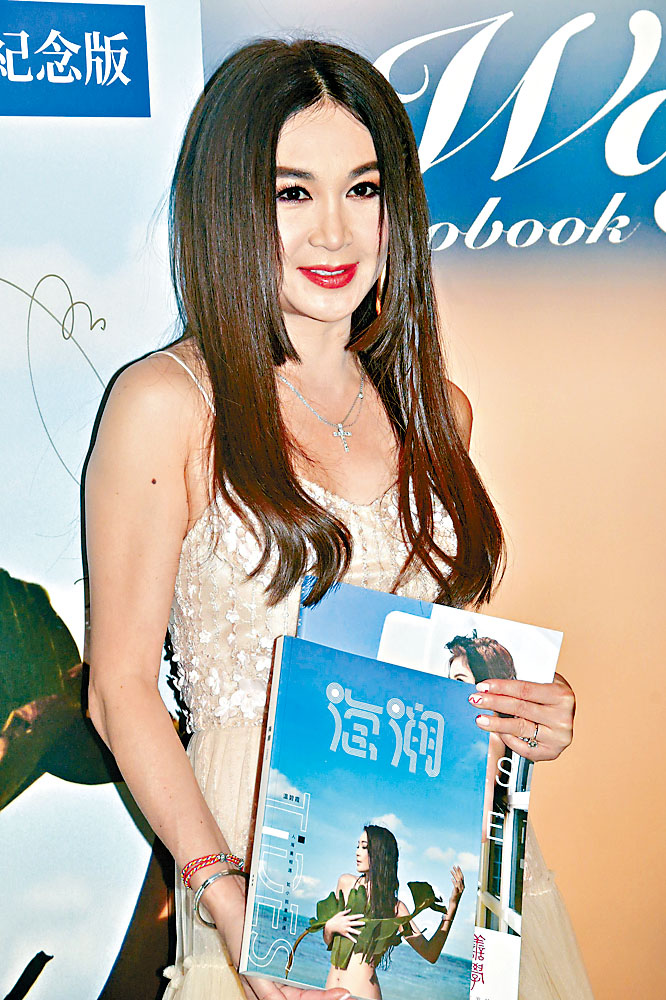 courtesy of singtao.com
Irene Wan Bik Ha yesterday attended an autograph session for her photo collection. She released her charity photo collection from two years ago and MEMORIES IRENE WAN from 7 years ago as a twin charity commemorative edition to be sold at the Book Fair. Irene said that this time the second edition new version was scheduled for release at the Book Fair last year, but due to the pandemic it was postponed until now. She was gladly to see that the pandemic has eased in Hong Kong, for awhile Hong Kong had no local infection cases. Thus she hoped that the government would soon lift the restrictions so her family would be able to reunite. "Last year I was working in the Mainland for half a year and wasn't in Hong Kong. I really miss my family. If the restrictions are lifted then it would be much more convenient. We can even travel!"
Irene not only worked on a music video for her new song. Her film investment about the growth of young girls, NGOR MOON DIK 18 SHUI (OUR EIGHTEEN) has already begun production recently. She revealed that the film was based on her true story. It took three years to prepare, the script was in its 16th draft. She hoped to be able to make a movie that would inspire young people and everyone could relate to. Aside from playing the adult version of her in the film, new comer Lam Ting who would play her younger version has already started her performance. Irene felt that she resembled her schoolgirl presence in LOVE UNTO WASTES (DEI HA CHING). "However I don't want her to imitate me. She has to be able to perform with her own character, toughness from within. She has the aura in this area!" Irene happily said that she invited Ti Lung to play her father. As for the other female lead's younger version, she asked Owen Cheung Chun Long's girlfriend Renci Yeung Sze Wing to play the role. She and Lam Ting would set off a lot of spark.