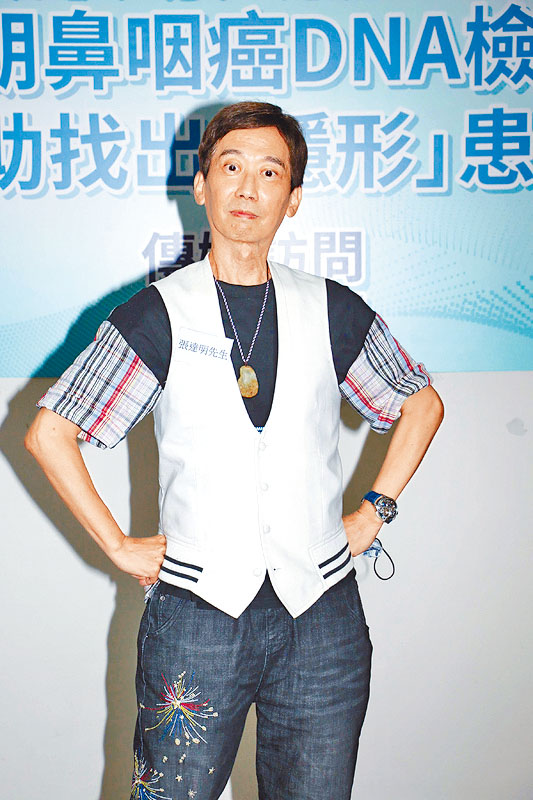 courtesy of singtao.com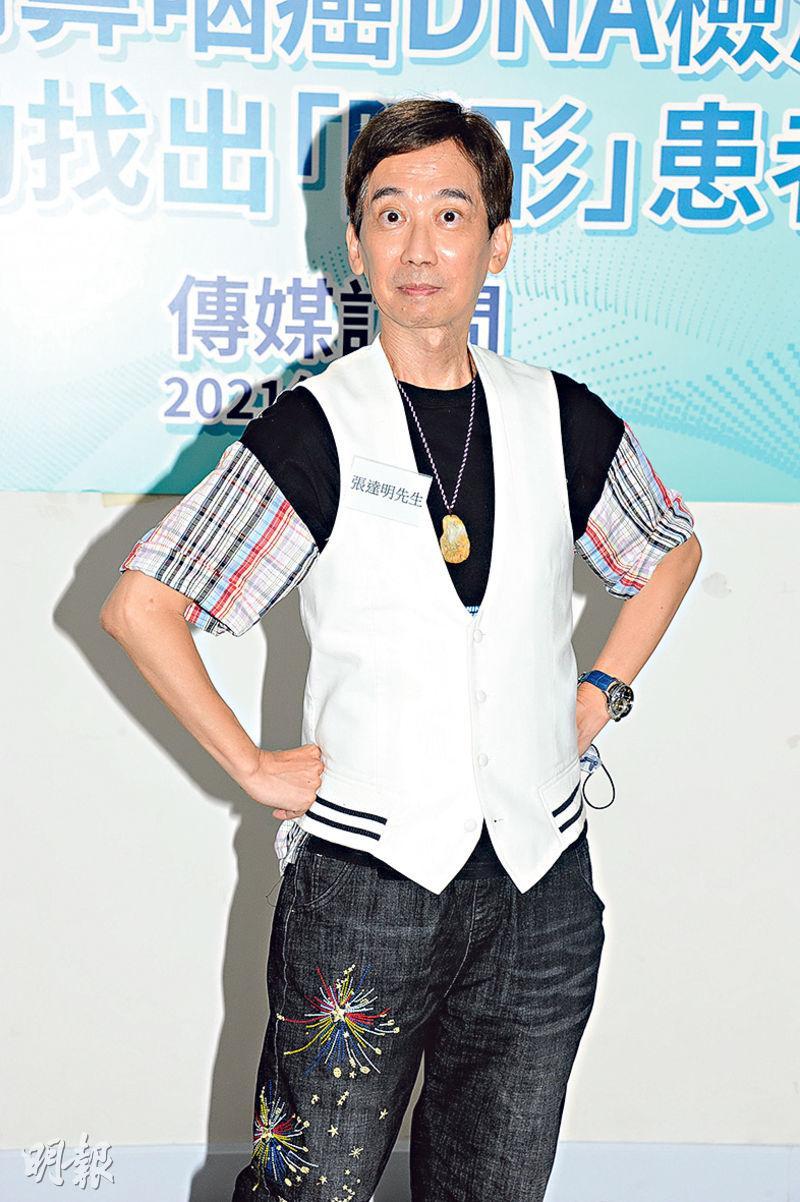 courtesy of mingpao.com
Cheung Tat Ming yesterday attended a forum as a nasopharyngeal carcinoma education ambassador and shared his experience with the illness in 2011. Tat Ming successfully survived cancer, but he still had to face several after math, including damage to his hearing. Currently his left ear only had 80% hearing and 60% hearing in his right eye. Whenever he could not hear too clearly, he would go to the hospital to have fluid drawn. Earlier when he wanted to watch a play, due to his hearing problem, he needed hearing aid to experience the normal performance.
Tat Ming also encouraged fellow patients with his experience of fighting cancer. He urged friends who also had cancer to never give up. After he recovered he continued to work. He even produced and acted. With his performance in I'M LIVIN' IT (MAK LO YUN) he won the Hong Kong Film Award Best Supporting Actor. Tat Ming also revealed that earlier he had to gain weight for the film SEPTET (CHUT YUN LOK DUI), mainly because he caught the eye of director Tsui Hark.
Tat Ming on the 2nd celebrated his 57th birthday. He said that he was the happiest about watching his daughter grow. On his birthday they also had dinner together to celebrate. He said, "She is the best at drawing, so she gave me a drawing. My son is studying in England and hasn't returned to Hong Kong." He also said that his friends originally wanted to celebrate with him, but due to the pandemic social distance restrictions they were unable to.