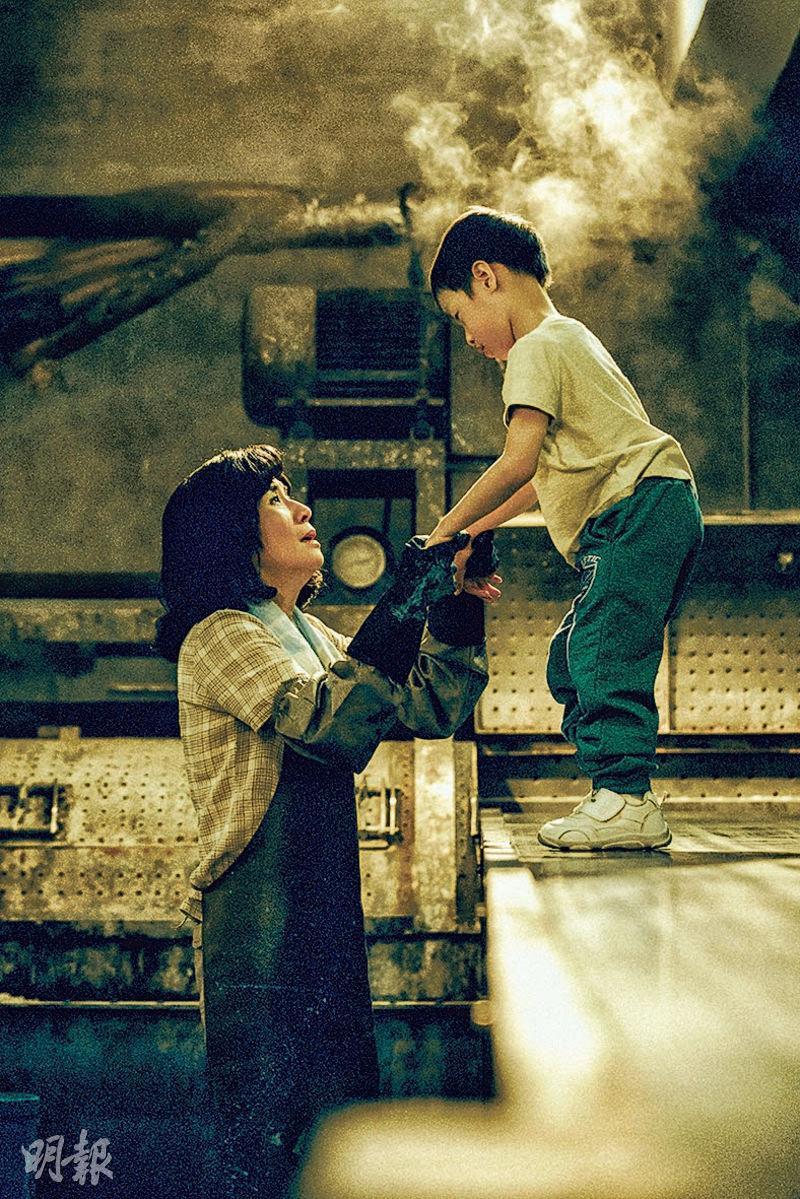 courtesy of mingpao.com
The film ZERO TO HERO (MA MA DIK SUN KEI SIU JI) was based on a true story about the Paralympic Games track gold medalist So Wa Wai and his mother "So Ma"'s struggles. The film will open in August.
Ng Kwan Yu as the producer as well as the lead actor played "So Ma", who accompanied her son So Wa Wai in his growth in the film. 4 actors played So Wa Wai in different ages, from the infant, 4 year old child actor, the youth version Fung Ho Yeung and the adult version Leung Chung Hung. Ng Kwan Yu gave special mention to the 4 year old child actor, who himself was not great at walking but was very smart on the set. He knew how to bring the character to life in front of the camera and they had deep interactions. His every move also brought Kwan Yu into the role of "So Ma". Kwan Yu said that the child actor in the sweltering heat patiently waited for several hours to take his mark. In addition since he was not walking too well, when he played from convulsing to finally being able to stand up and showed So Wa Wai's determination. Kwan Yu was rather moved.
Kwan Yu in one scene had to work in a boiling factory while taking care of her less than mobile son Wa Wai. On and off camera she was able to sense the difficulty "So Ma" had. Kwan Yu said, "In the film 'So Ma' actually never had a moment of relief. She watched over her not so ordinary son and had to help him grow." As a mother Kwan Yu during the shoot could not help but yell at the child, but she was helpless as she had to make the movie. She said, "During that shoot I was very scared too. When I loudly yelled at the 4 year old child actor, he really was frightened. Then he refused to take his mark. At the time I thought I really scared him. I was very in character, but I terrified the child very much." Kwan Yu joked that in the end she used her "secret trick", before the shoot she tempted the child actor with 10 ice cream cups. She also kept explaining that the performance in front of the camera was fake. The real her was not like that. However ultimately the child would be scared on the set. He was already great.