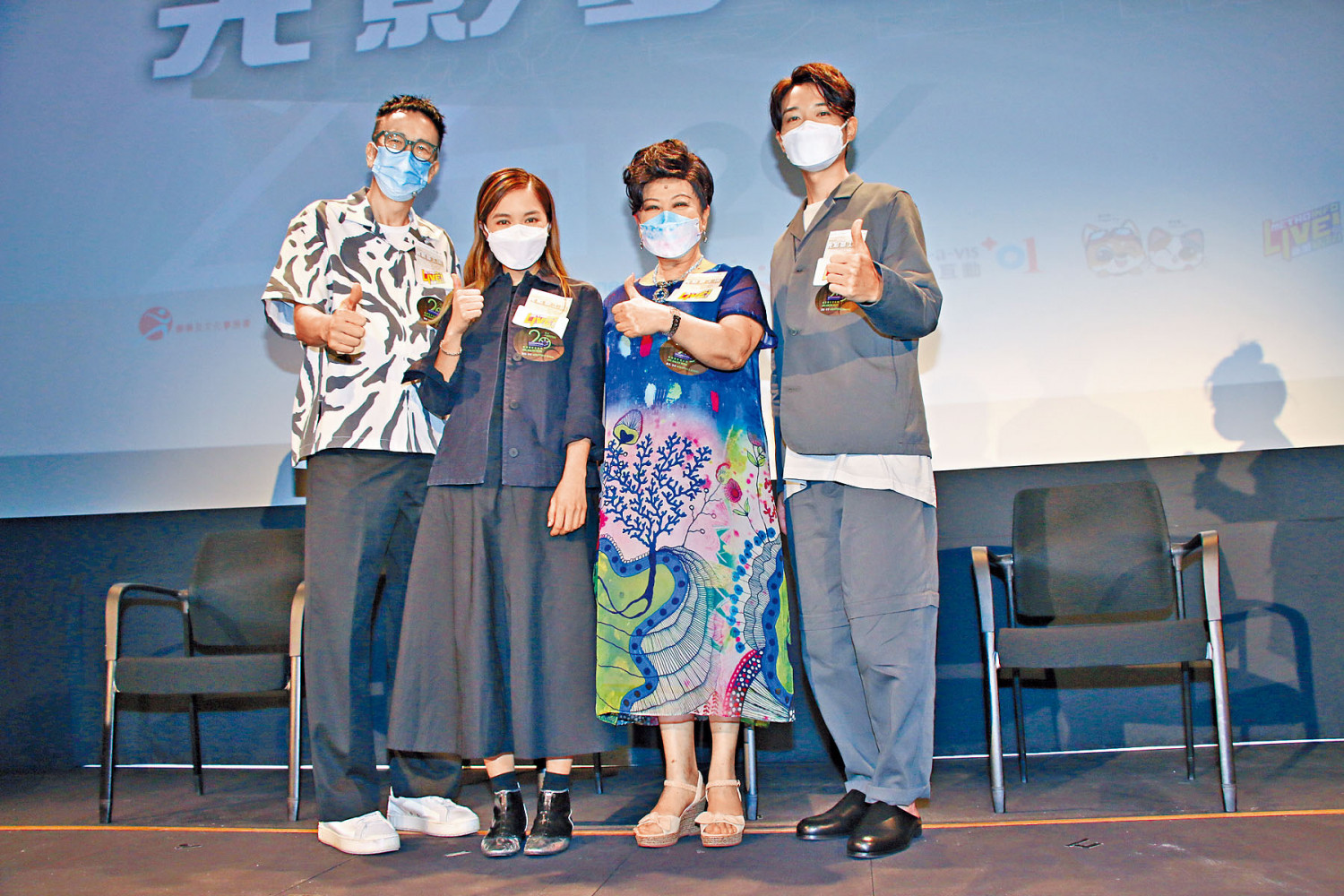 Lawrence Cheng, Cecilia So, Nancy Sit, BabyJohn Choi
courtesy of singtao.com
courtesy of on.cc
To commemorate the Hong Kong Film Archive's 20th anniversary Metro Info radio station produced an all new interview program THE 20TH ANNIVERSARY OF THE HONG KONG FILM ARCHIVE -- GLORY OF LIGHT AND SHADOW with Nancy Sit Ka Yin, inviting different people from on and off screen to tell stories of their contributions to the industry over the years.
Lawrence Cheng Tan Shui, Cecilia So Lai Shan, BabyJohn Choi Hon Yik yesterday appeared on the Nancy Sit Ka Yin program as film elders and juniors to discuss how to keep the spirit of Hong Kong film going and share their most memorable characters. Ah Tan said that any industry would need to pass the torch to a new generation, a good culture of continuation; not just with elders advising but also with the younger generation exploring.
Ah Tan praised So Lai Shan as the "So Lai Shan of legends". She said that although she has not have the chance to work with Brother Tan yet, she already knew that he was a good elder. As for she and Choi Hon Yik having to take the film spirit baton from the elders, So Lai Shan took a deep breath and said, "On the program I accepted a lot. Brother Tan shared a lot. I was learning from elders. I have always been an obedient person, acting wise I didn't dare to share a lot. Now I have to take a look and see if I need to talk about my ideas." As for Ah Tan's compliments, So Lai Shan said that of course she was happy. However she hoped that the audience would look beyond her appearance, having acting skills was also her goal.
Speaking of her friend Kathy Yuen (Tong Yee) giving birth to a daughter, So Lai Shan still has not have the chance to visit. She said, "Because Tong Yee is really too busy. I know she has to take care of the baby every half a hour. Sometimes I would send her text messages and wouldn't get a reply for a very long time. I have thought about going over and helping her with the baby, but I don't have any experience at all." Would she become the baby's godmother? So Lai Shan said, "Tong Yee said that half a year before many people have taken on the role, so I plan to give jade jewelry to the baby and force my godmotherhood. I hope my evil plan would come to fruition."