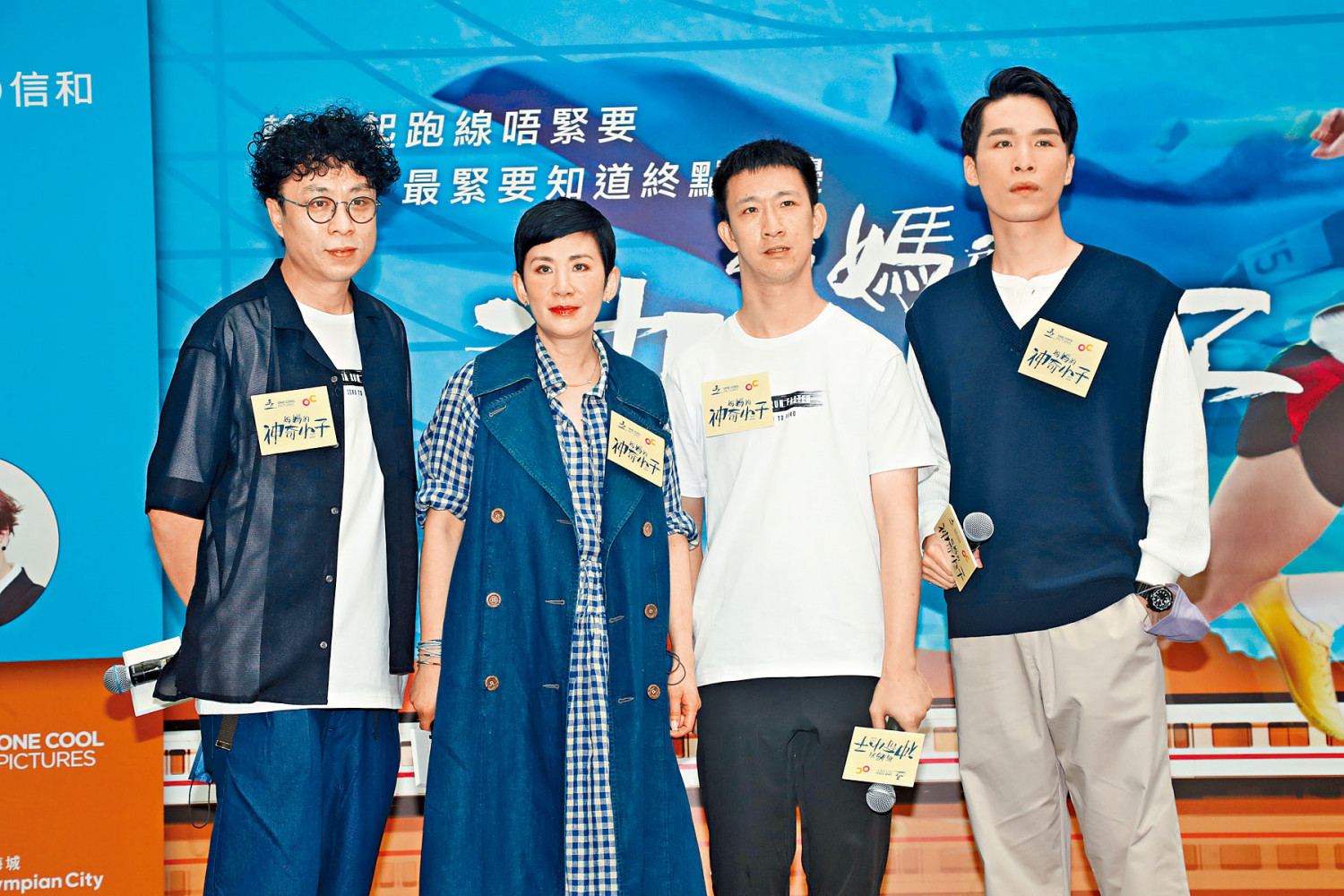 Director Jimmy Wan, Sandra Ng, So Wa Wai and Leung Chung Hang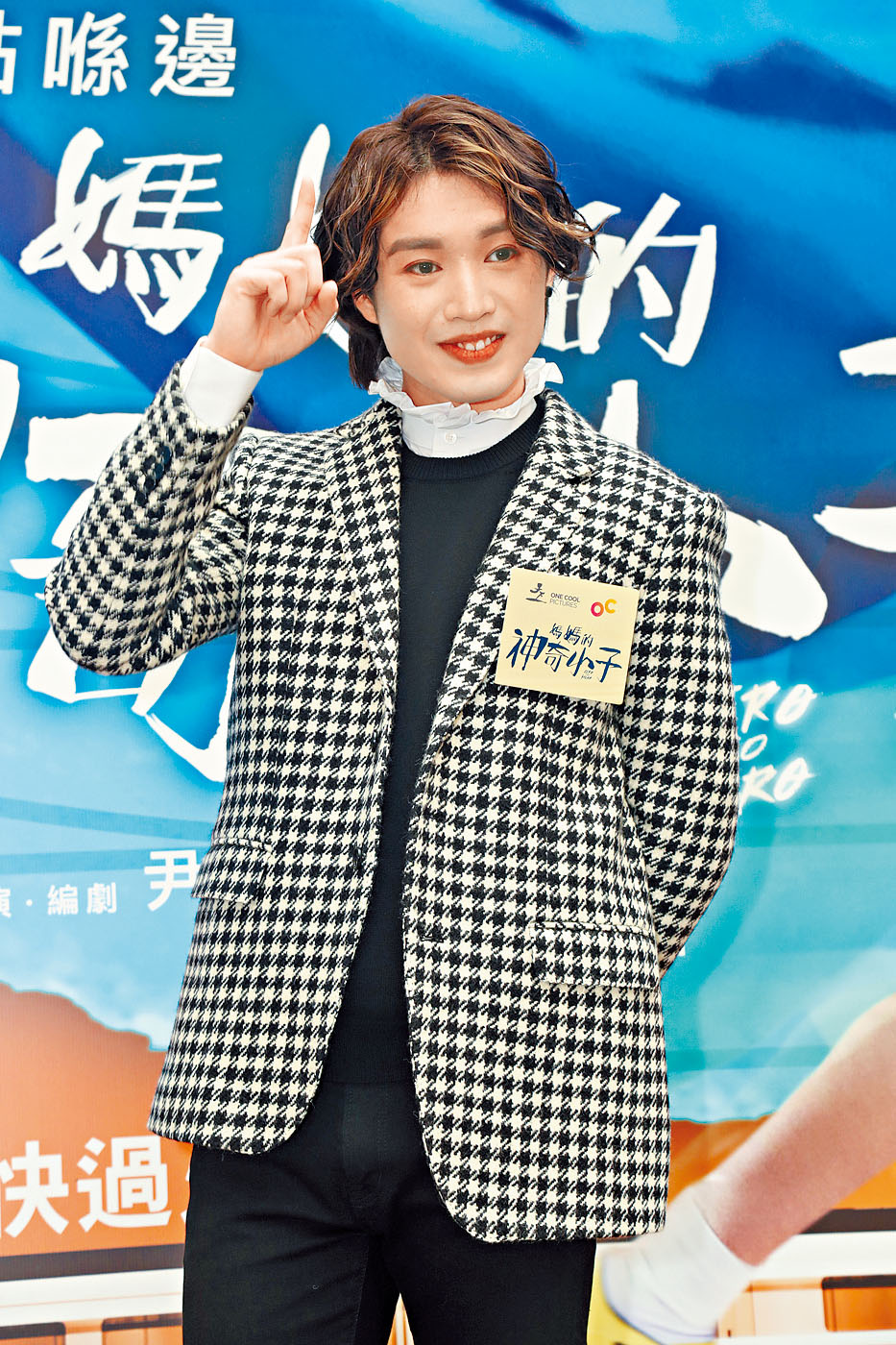 Jer Lau may have the chance to perform already but still keeps his mouth shut until the official announcement
courtesy of singtao.com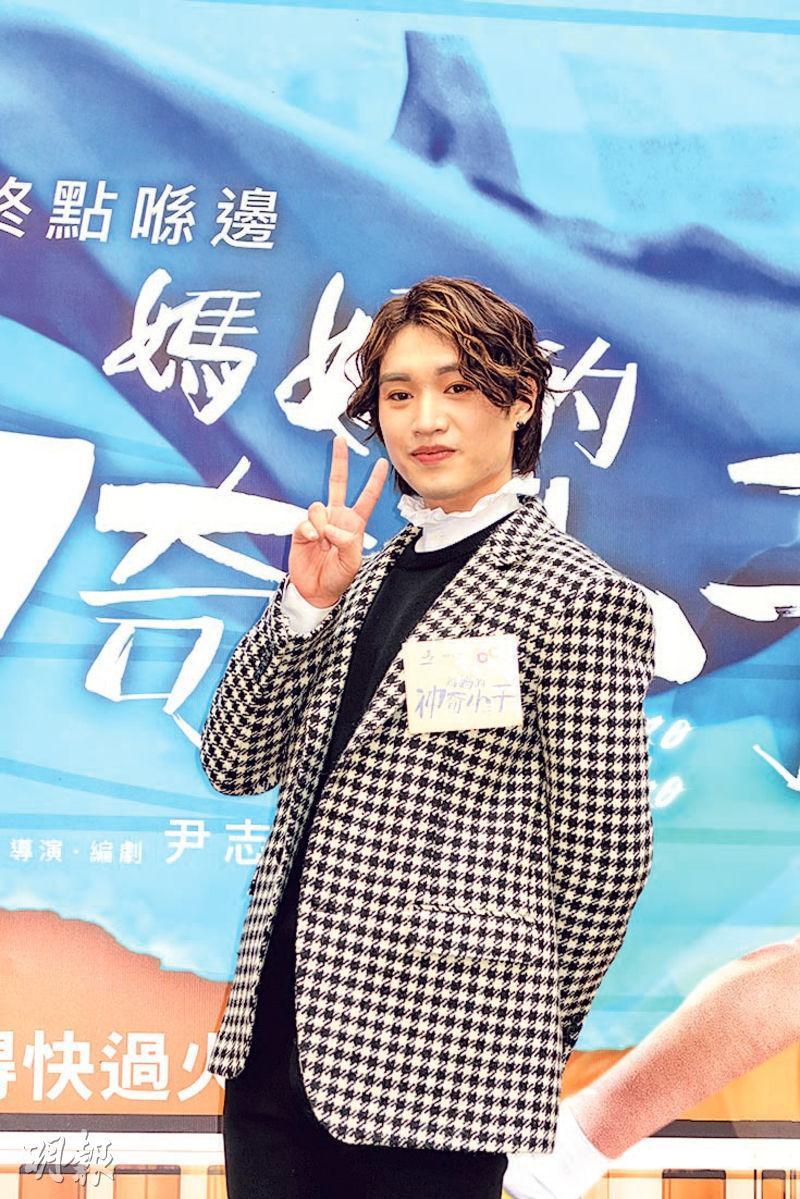 Jer Lau performs the film theme song for the first time in public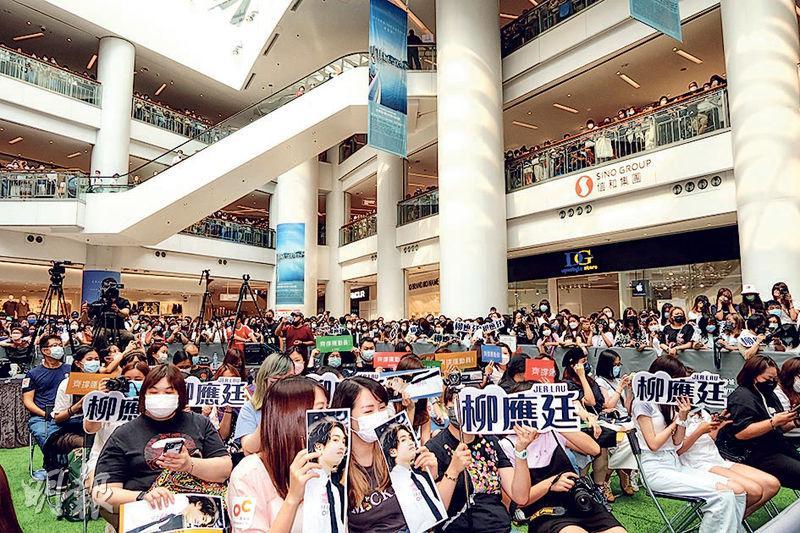 MIRROR's Jer Lau drew over 1,000 fans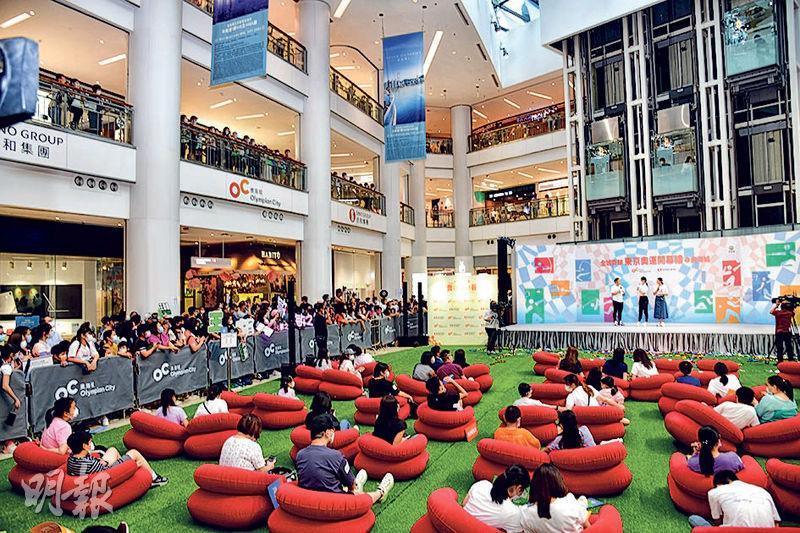 TVB also held an event at the same shopping center and had around 200 fans
courtesy of mingpao.com
The film ZERO TO HERO (MA MA DIK SUN KEI SIU JI) yesterday held a promotional event at a shopping center. Producer and star Sandra Ng Kwan Yu along with screenwriter and director Jimmy Wan Chi Man, Paralympic Games gold medalist So Wa Wai, Leung Chung Hang who played the adult version So Wa Wai, film theme song ROAD OF WONDER performer Jer Lau Ying Ting also appeared in person and attracted over a thousand fans. All 3 floors of the shopping center were filled. Kwan Yu revealed that her 15 year old daughter liked foreigner stars. She also went to shows with her daughter. Her daughter still did not have the financial power to, so she would help pay for her daughter's star chasing.
Ng Kwan Yu on the stage saw how enthusiastic the people's response was and often waved to greet them. She said that she has neither attended a shopping center event for a very long time nor seen so many fans. Would Kwan Yu's daughter Chan Si Chi normally chase stars? She pointed out that her daughter sometimes would chase foreign stars. She also has gone to concerts with her and bought gifts with her for idols. She said, "My daughter really likes a pair of foreign sister internet sensation. When she saw them introduce gifts from fans on their online program, she went shopping for Hong Kong snacks to send to the U.S. I was responsible for paying and helping her send the package. After they received it they really introduced it. My daughter after watching was mad with joy." She also said that she did not object to her daughter's star chasing, but if she had to camp out early for tickets she would not. At the last event, Kwan Yu's daughter who had a cameo also appeared, but yesterday her daughter had a tutoring session and was unable to attend.
Kwan Yu felt that the new film promotion during the Tokyo Olympics was very meaningful. Two days ago the Olympics opened, she and her daughter even watched the live broadcast together. She said, "When we saw the Hong Kong team entered the venue, both mother and daughter applauded. I didn't know why I had an indescribable feeling." Kwan Yu pointed out that she liked to watching swimming, gymnastics and ping pong. She definitely would support Team Hong Kong.
First time publicly performing the film the song ROAD OF WONDER (SUN KEI JI LO), Jer said that before recording it he had an advanced screening of the film. Thus during the recording he had an easier time to be emotionally invested. He even revealed that one of the scenes moved him to tears. She said, "In one scene So Wa Wai told Mommy he wanted to give up his dream of running to go to work and help out with the family. I already collapsed from crying, but with so many people there also I could only try to be reserved; because I also thought about giving up on my own music journey. From the start I couldn't see the opportunities on the music journey, until after I took part in KINGMAKER and everyone got to know me."
In addition, as the adult So Wai Wai Leung Chung Hang's acting received the praises of many. He said that he still has not seen the film yet. He would save further review for after watching on the night of the premiere.
In addition, "Popularity King" Keung To caught director Kearen Pang Sau Wai's eyes for his film debut. Next month he would team with Best Actress Teresa Mo Shun Kwan on the Emperor invested new film. They would play mother and son! Earlier the new film was rumored to be interested in STARS ACADEMY's Chantel Yiu Cheuk Fei for the female lead, but director Pang Su Wai already denied it on social media. Several MIRROR members had auditions. Reportedly aside from Keung To, Jer Lau Ying Ting beat out Jeffrey Ngai Chun Sun for the role. The script would even use manager Sister Fa's story with MIRROR as the blueprint.
After 4 years, director Pang Sau Wai finally would start production on her new film. This time she would receive the full support of Emperor Motion Pictures boss Albert Yeung Sau sing to create. As for casting, Pang Sau Wai not only invited Sister Mo but also successfully took Keung To's "first time". The new film for now would use Sister Fa's manager role as the blue print. The Sister Mo played manager spent most of her life on her artists but neglected the feeling of her son at home. Pang Sau Wai once revealed that aside from Keung To, other MIRROR members also had audition opportunities. Actually Pang Sau Wai has considered BE ON GAME's Jeffrey Lau Chun Sun to pair with Keung To, but due to scheduling and other details, finally Jer would play the star in the new film.
According to those in the know, "Pang Sau Wai took a long time with the choice, but because many people feel Jer has a shadow of (Eason) Chan Yik Shun and that he is Eason's successor she fels this character is very right for him. The 22 year old Keung To in three shorts years are already developing in music, film and television. Last year Keung To went to Taiwan for the series SOMETIMES WHEN WE TOUCH, in order to improve himself Keung To still took time from his busy schedule to study acting with Pang Sau Wai. Pang Sau Wai stated her admiration for Keung To many times in public, feeling that he not only got it and had acting potential but also obviously grew up a lot. This time Pang Sau Wai was able to get Sister Mo to work with Keung To, she said, 'I already got what I wanted to get!'" The entire film's preparation has been in full speed. The production will officially begin in two weeks. Conceivably this team would certainly be able to set off many sparks.