Lin Chiling, Law Chung Him, Xiao Shenyang, Feng Shaofeng, Zanilia Zhao, Aaron Kwok
Nozomi Sasaki
courtesy of on.cc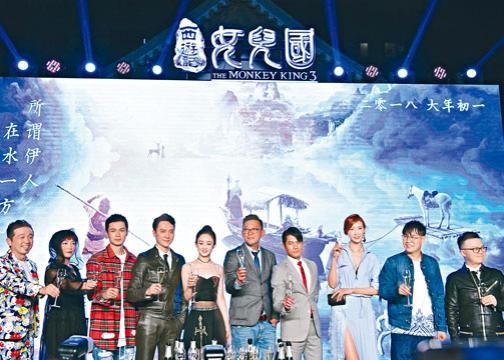 courtesy of singtao.com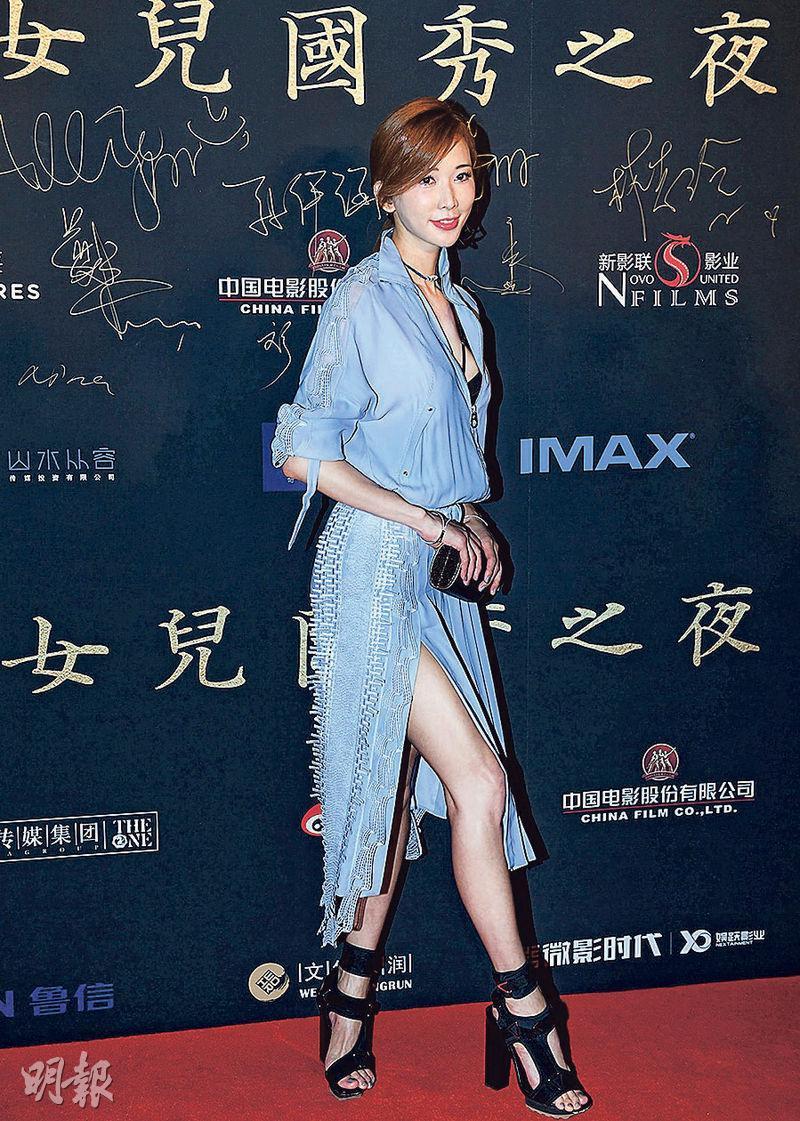 Lin Chiling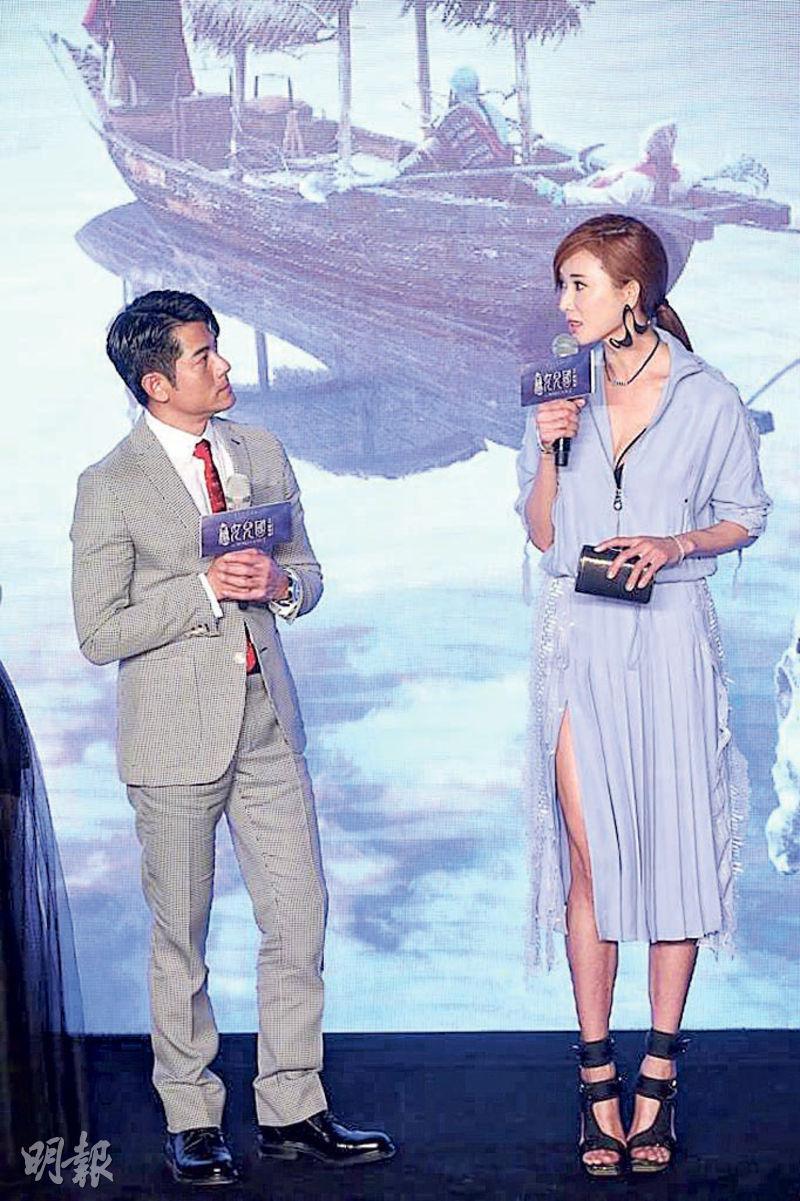 Aaron Kwok has to raise his head to look at Lin Chiling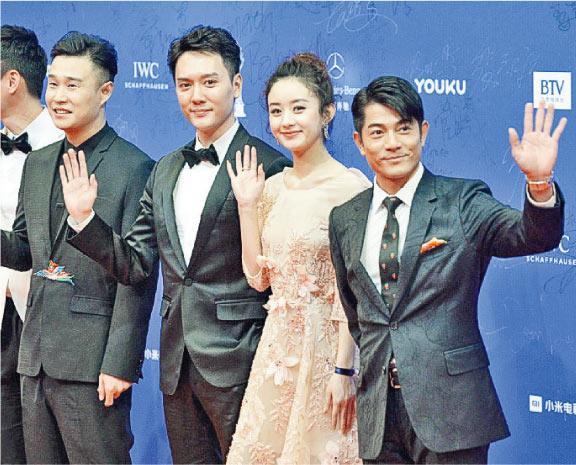 Aaron Kwok (from right) leads Zanilia Zhao, Feng Shaofeng, Xiao Sheyang and others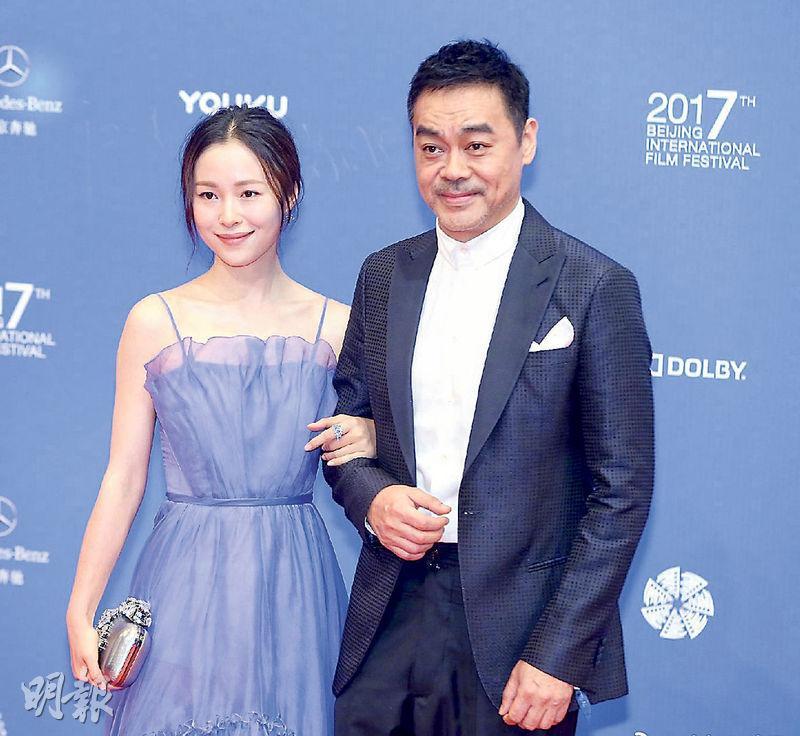 Jiang Yiyan and Sean Lau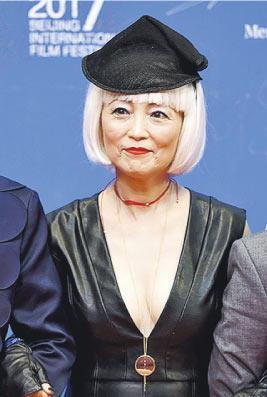 Kingdom Yuen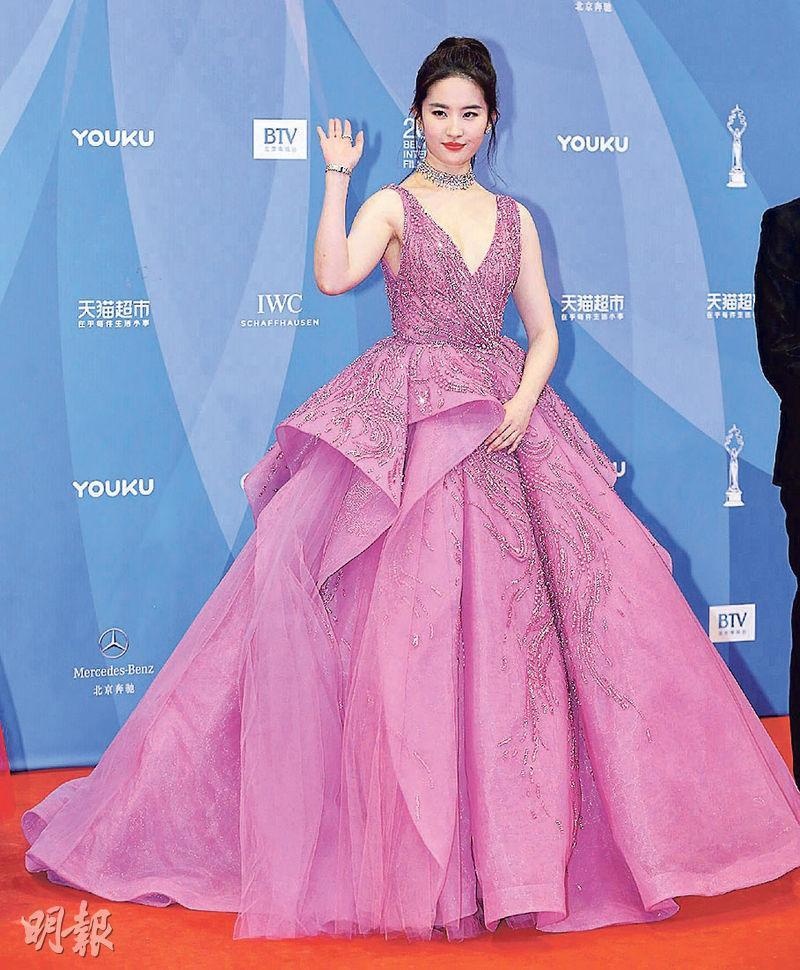 Crystal Liu walks the red carpet despite pregnancy rumors
courtesy of mingpao.com
The Filmko film industry release, the 2018 Lunar New Year's Day fantasy romantic comedy epic THE MONKEY KING 3 (SAI YAU GEI: NUI YI GOK) after almost 5 month in production earlier finally ended its principle photography. The film company two nights ago held a celebration in Beijing for the director and the leads to thank them for their contribution and effort.
Director Soi Cheang Po Shui and screen writer Wen Ning led stars Aaron Kwok Fu Sing, Feng Shaofeng, Zanilia Zhao Liying, Xiao Shenyang, Law Chung Him, Lin Chiling, Kingdom Yuen King Tan, Pan Binlong appeared on the stage for the first time. The film also brought a "create the world" behind the scene video.
Speaking of this production, Kwok Fu Sing said that for the first film his costume and props were very heavy, for the second film his mood became heavy. Now he has come to Women Nation, Sing Sing said that the special effects and make up were just as tough. He could go without bringing anything, he could even go without food, but he had to have his ointment to treat skin reaction. However overall he could describe it as "joy". Finally he was more relaxed than the first two films. The "team of joy" also truly lived up to its name.
Feng Shaofeng admitted that the most difficult was the pregnancy scene. Wearing the heavy prop was very inconvenient, but several actors were very in character. Law Chung Him was very gentle, even Xiao Shenyang appeared to be "full of milk". According to Feng Shaofeng, the leads enjoyed spicy food. He brought some spicy snacks to the set, after Sing Sing, Zhao Liying and others tried them they thought that they "had nothing to do with spicy". Xiao Shenyang after trying it directly took out a bag of spicy hot pot soup base!
Everyone said that the production process was rather tough as they contributed a lot. In particular the director had it the toughest. Zhao Liying said, "Before I only heard about directors who didn't sleep, this time I finally saw a real one." Other leads' hearts also ached for Cheang Po Shui. "The director personally did everything on the set, he shot night and day. Our hearts truly ached for the director. However, fortunately we made an exciting film." As for Tang Monk Feng Shaofeng, on the set he praised the Women Nation King Zhao Liying as very pretty.