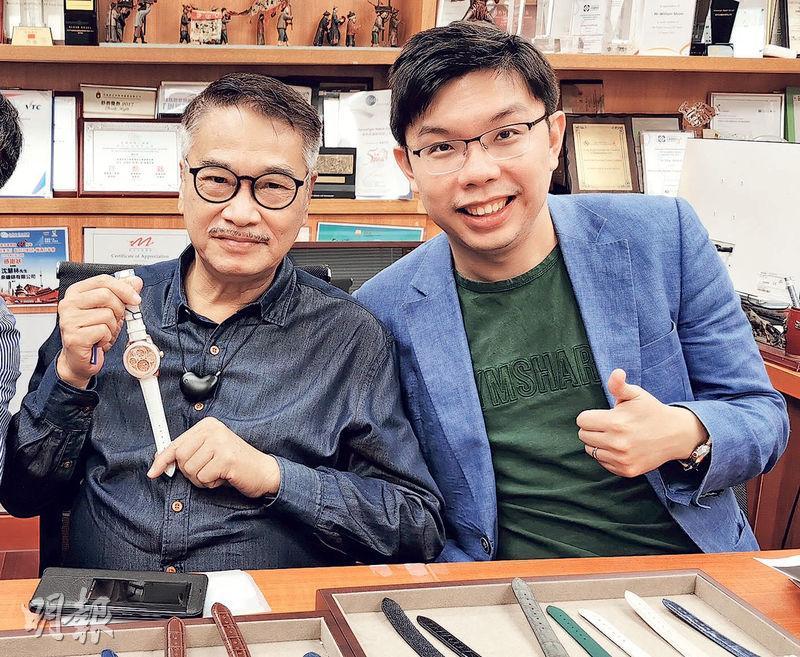 courtesy of mingpao.com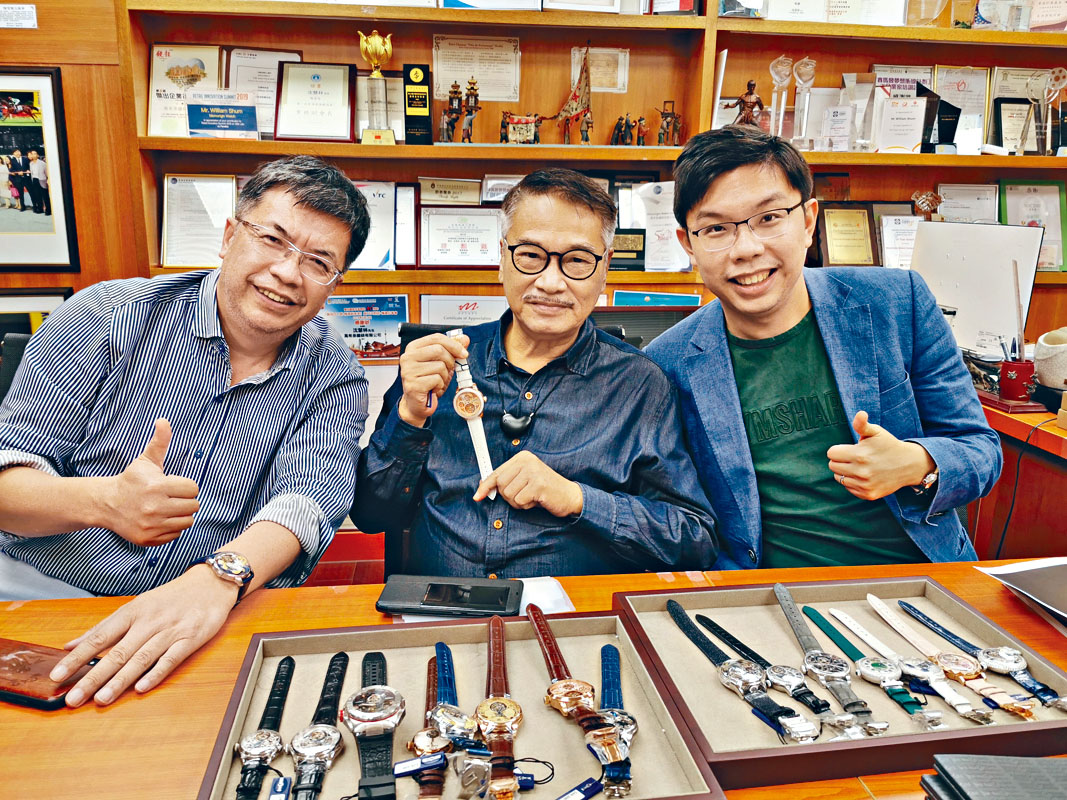 courtesy of singtao.com
Ng Man Tat earlier visited the company of Memorigin founder William Shum Wai Lam, who suggested the creation of a waist in his name. Brother Tat said that in recent months due to the novel coronavirus, he was unable to work in the Mainland. He remained in Hong Kong to rest and often went to the horse racing tracks with his friend Shum Muk Ning (Shum Wai Lam's father).
Shum Wai Lam grew up on Brother Tat's movies. When he found out that his father and Brother Wa were friends, he through his father invited Brother Tat to discuss a collaboration. Brother Tat seriously studied the watch and shared design concepts with the team. He said, "The design can develop toward being fun, the color use can be a little more special. The theme is the 'heart of a child', in coordination of my 'old naughty child' personality."
Over 48 years in film, Brother Tat suggested that his show business experience of "Happiness, Anger, Sadness, and Joy, Sweet, Sour, Bitter and Spicy" could be used for inspiration for a series of watches. He recalled the happiest was when he made the first ALL FOR THE WINNER (DOH SING) film, the role he played was more important. On the set he and Stephen Chow Sing Ch opened a can of abalone and shared it. At the time they even drank the juice. They were very happy and very satisfied. As for the most heartbreaking, for a period he lost himself. At the time he was very worried about the future and even thought about doing something silly. Luckily he relied on himself and walked out of the darkness.