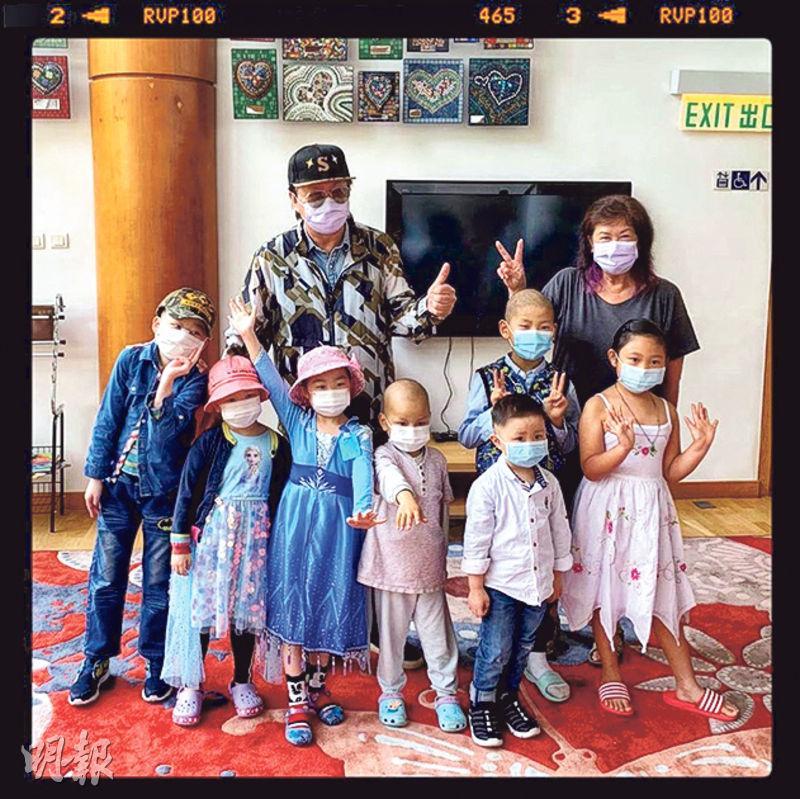 Sam Hui and his wife (back) visit children at the Ronald McDonald House earlier
courtesy of mingpao.com
Song god Sam Hui Koon Kit has always been low key and rarely attended public events, but he loves charity work. Earlier when he saw a group of behind the scene concert workers lost their jobs due to the pandemic, he immediately donated HK$ 250,000 to them for relief and held an online free concert to bring attention to their cause. Reportedly Sam over the years loves to make "anonymous" donations to people in need.
Sam earlier visited the children at the Ronald McDonald House with his wife. He shared a photo from the visit on social media. Sam in the photo gave a thumbs up to cheer on the children. Sam earlier released a song "HOUSE" A LITTLE MORE LOVE for the Ronald McDonald House charity. In the music video many cheered on the healthcare professionals. Sam in the music video said, "My family and I have always been very supportive on the work the Ronald McDonald House has done, witnessing many children from illness to recovery then returning to volunteer. During this period it especially needs everyone help. Your generous donation can help this house safeguard a group of ailing friends and their families, thank you."