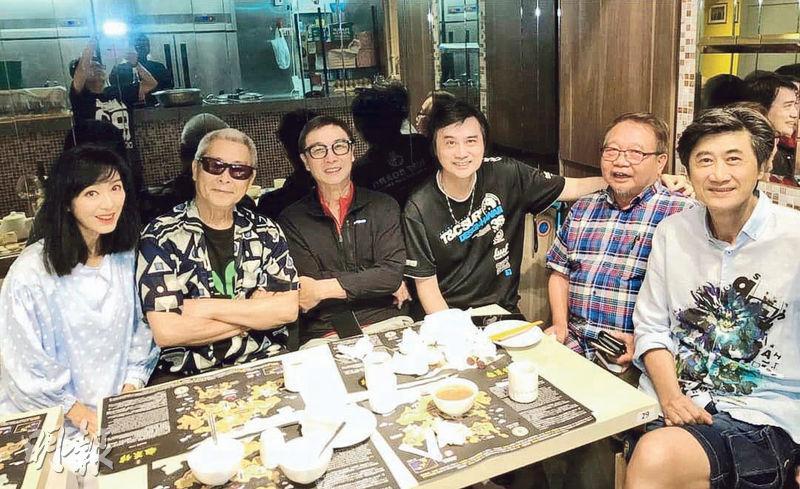 Michelle Yim, Lau Siu Ming, Damien Lau, Michael Mak, Raymond Lee and Johnny Mak
courtesy of mingpao.com
The 64 year old Michelle Yim (Mai Suet) often hiked and exercised on her free time, as well as catching up with friends. Yesterday she shared a master class dinner photo, including 80s film and television staples Johnny Mak Tong Hung, Michael Mak Tong Kit, Raymond Lee Wai Man, Damien Lau Chung Yan and Lau Siu Ming. Those were the glory days of show business. Mai Suet said, "Master class producer, director, Mak Tong Hung, Mak Tong Kit, Lee Wai Man, Lau Chung Yan, Lau Siu Ming, master artists all in one place!"
Early this year the 70 year old Lau Chung Yau was rumored to have suffered a stroke. Mai Suet explained that Brother Chung only fell backstage, thus he was less than mobile for awhile. He obeyed the doctor's order and had to walk slowly. Brother Chung appeared to be in great spirit at dinner with old friends.