Despite 10 years since their last film, Gordon Lam has to treat Aaron Kwok viciously in
their new film
courtesy of singtao.com
Aaron Kwok works with Megan Lai for the first time and hopes to be able to set off spark.
courtesy of on.cc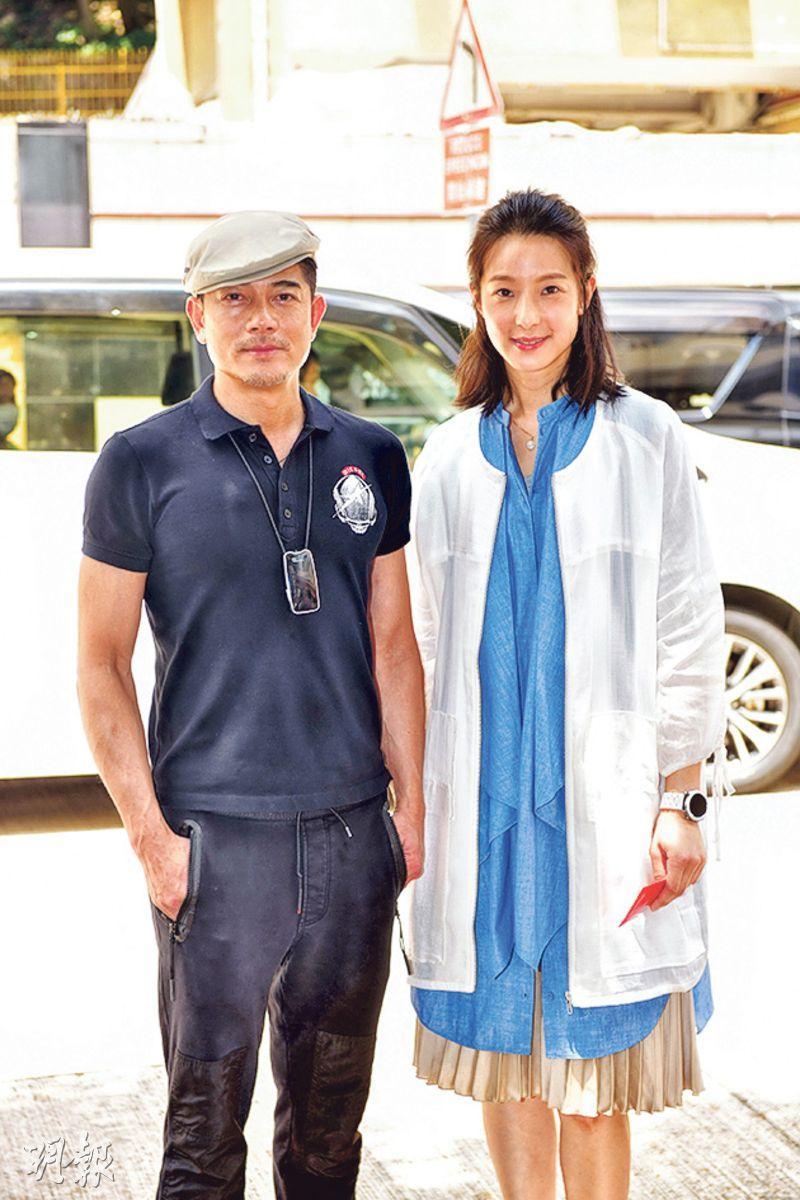 Aaron Kwok and Megan Lai play a couple in their new film
courtesy of mingpao.com
The Aaron Kwok Fu Sing starred, Soi Cheang Pou Soi produced and Wong Hing Fan directed film DUEN MONG (BROKEN NET) yesterday began production in Ho Man Tin. Sing Sing said that he was very happy to be able to return to film production again. His co-stars included Gordon Lam Ka Tung, Patrick Tam Yiu Man, Michael Ning (Bak Ji) and new co-star Megan Lai. Sing Sing said, "In the first half of the year the film market was under the effects of the pandemic, the entire industry suffered an enormous setback. I hope no one would be discouraged. Everyone should be prepared for when their jobs return, then they can grasp the opportunity to be able to get back on track." He hoped that aside from this film, other film productions would launch as soon as possible. Then everyone would be able to work hard and make good movies and everyone would have a job. Sing Sing this time in the film played a genius computer application designers. After inventing a super gigantic smart application, he put himself and his family in danger.
Taiwan star Megan Lai in the film played Sing Sing's wife. She said, "This is the first time I work with Aaron, directly jumping over lovers into a couple and even a daughter. It really is very challenging. With the Best Actor co-star I have already done my homework and would properly get into character.
Lam Ka Tung said that he looked forward to working with Kwok Fu Sing again, ten years after COLD WAR. Because he knew that Aaron was an actor who was very capable at shaping his characters, he would be properly prepared as well. In the film he would have to treat him viciously, he believed that he would not be able to do it with any less effort.
Tam Yiu Man, Bak Ji and Kwok Fu Sing worked together on PORT OF CALL (DAP HUET CHUM MUI). They already had great chemistry. In the film they were neither friend nor foe, as they hoped to again achieve the high quality of "acting competition".