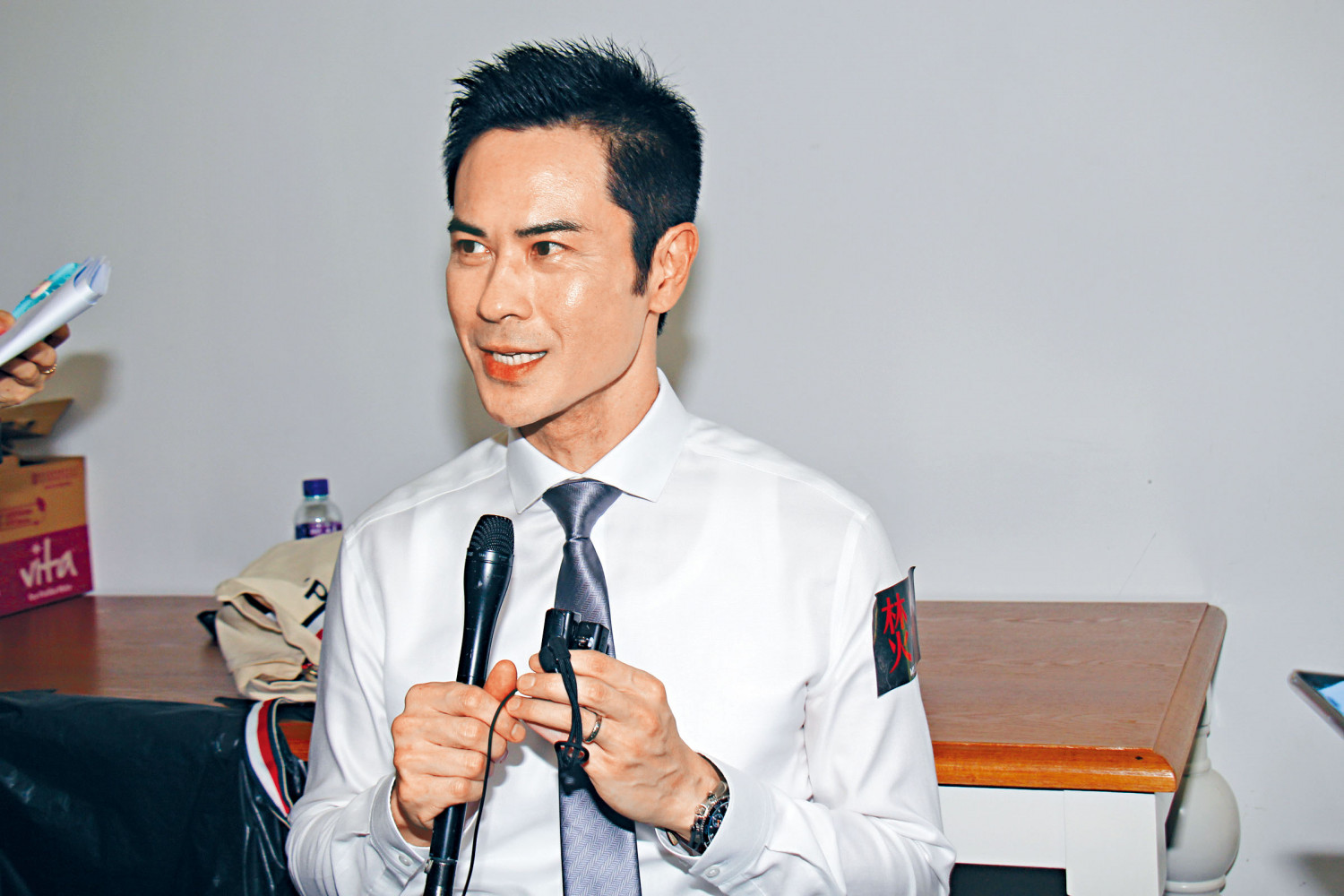 courtesy of singtao.com
Rebecca Zhu and Kevin Cheng play a couple
courtesy of on.cc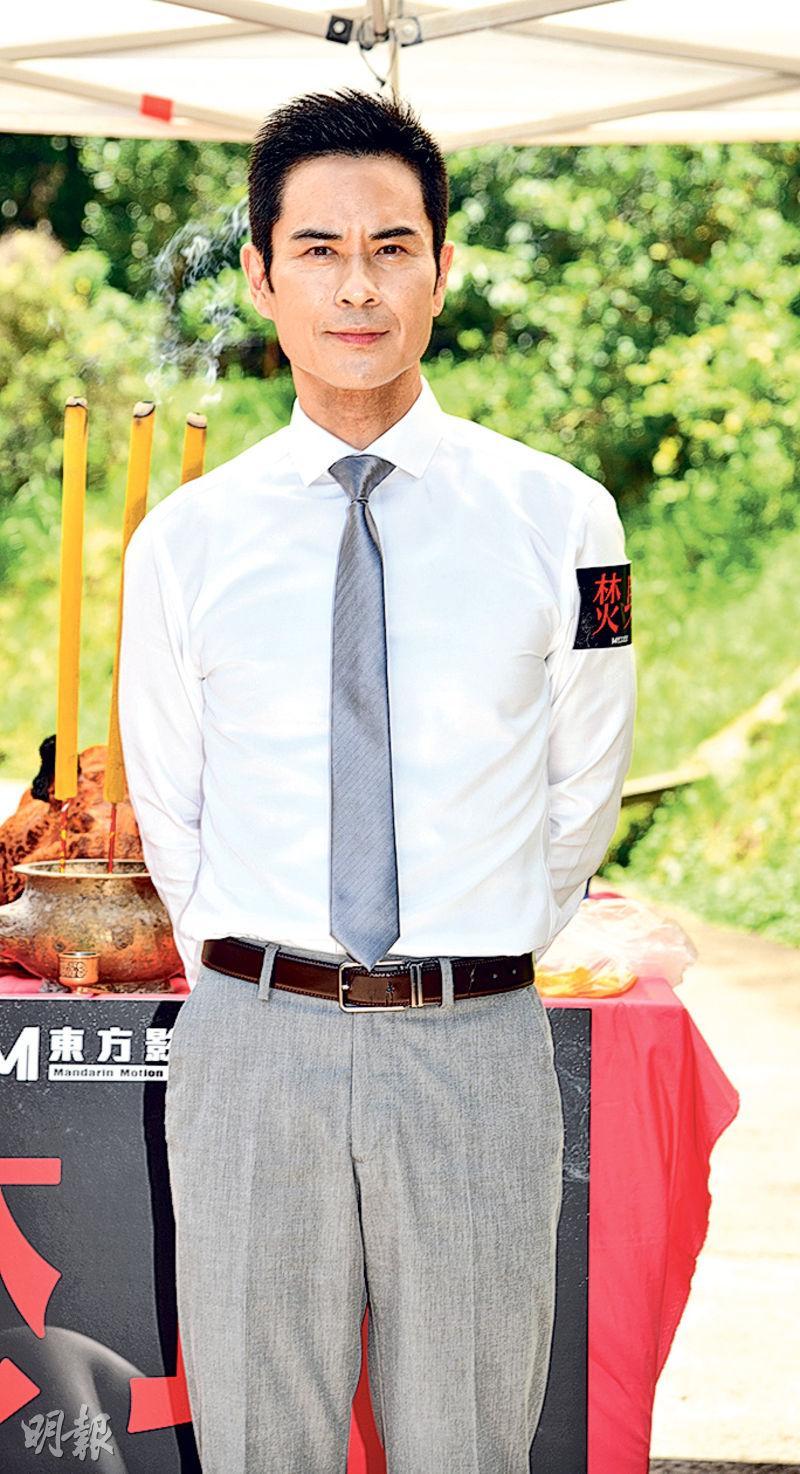 Kevin Cheng would like his wife Grace Chan to stay at home during the pregnancy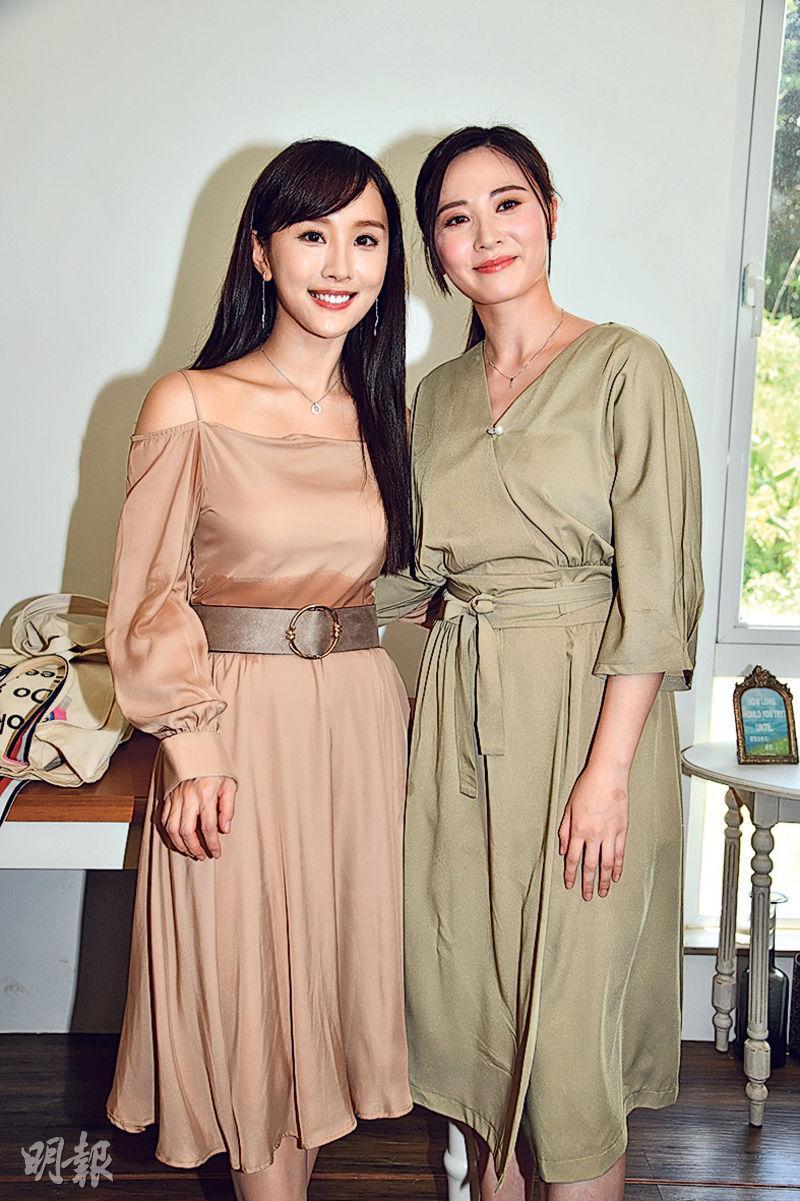 DaDa Chan plays a third party with a mental disorder and has a fight scene with Rebecca Zhu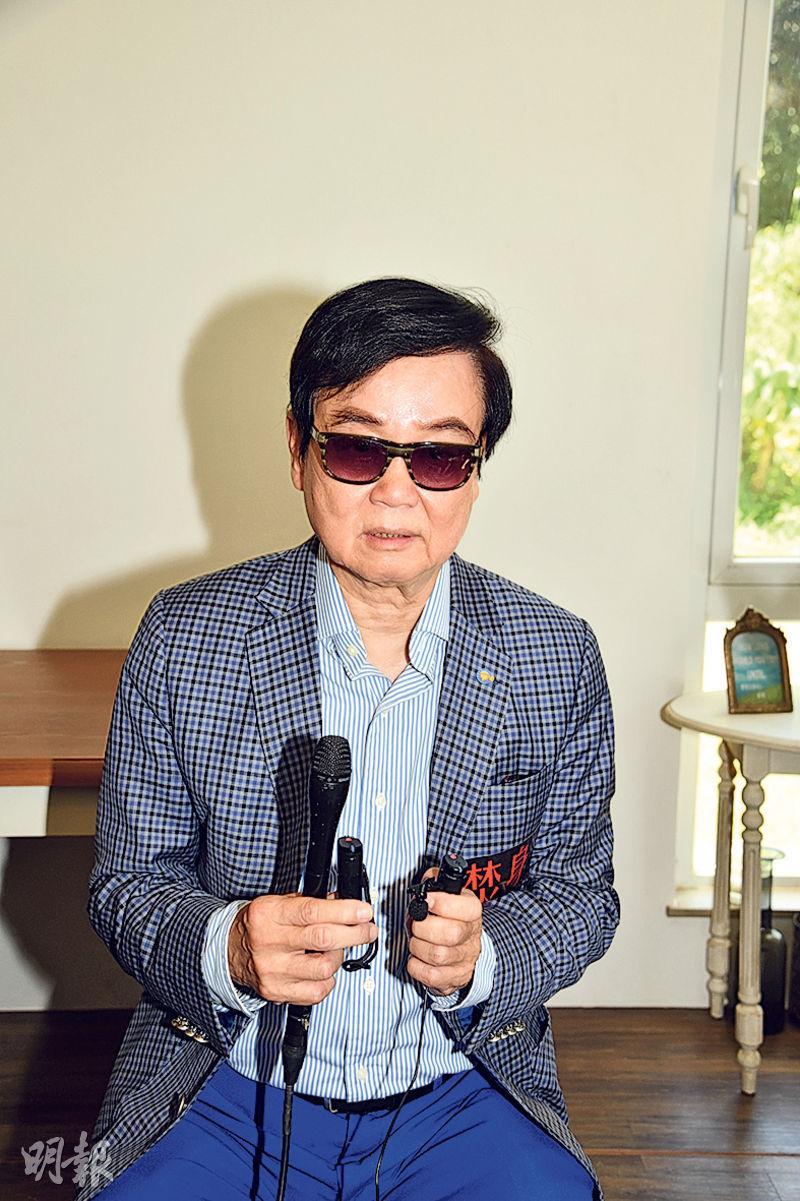 Raymond Wong sees the easing in the pandemic, starts production on OBSESSED and resums production on G STORM
courtesy of mingpao.com
The Mandarin film company invested film OBSESSED (FUN SUN) yesterday held a worship ceremony. Boss and producer Raymond Wong Pak Ming, Kevin Cheng Ka Wing, DaDa Chan Jing, Rebecca Zhu, Helena Law Lan and 5 year old child actor Wong Si Shun attended. It was considered the fastest film to start production after the pandemic eased. In the film Ka Wing played a husband and a father, but later due to an affair his family was destroyed and lives were loss. He joked that married men should watch it once.
Wong Pak Ming started production on a movie during the pandemic. He admitted that he did not sense the pressure because currently the market has gradually improved a little. "Productions have been halted for half a year already, it's time for everyone to start working again!" He pointed out in early June the Louis Koo Tin Lok and Julian Cheung Chi Lam starred G STORM (G FUNG BO) has already resumed production. This film was mostly shot before the Lunar New Year, leaving only the big opening scene for after the Lunar New Year originally. As the pandemic trended toward stability recently, they immediately finished this major scene. Now they would see if any additional shoot would be required, they hoped that it will open at the end of the year. As for another film that would start production this month, Wong Pak Ming OBSESSED's production budget has not been affected by the pandemic. In case of a pandemic return, the film company also had back up plans. Even at work now, workers all wore masks. Actors would only remove their masks at their mark. They would be even more cautious on location. Wong Pak Ming also said that in order to rescue film colleagues, the pandemic relief film that their 10 film companies have co-funded to make has already begun production.
As cinemas open up again, Wong Pak Ming saw the audience was slowing return to the theaters. However currently cinemas could still only open to half capacity. Even the snack shop has not been opened. he hoped to gradually return step by step in the future. "Actually even if I am worried about the box office there is nothing I can do. This is the climate, every business has been affected. Let's slowly come back!"
Cheng Ka Wing in the film OBSESSED played a good father and husband. Later he cheated with DaDa, who had a mental disorder, and led to the end of his family and life. He joked that married man should watch the film once. Would he and DaDa have any passion scene? Ka Wing said, "From a film angle it wouldn't be considered too extreme, but it would be a little more than television!" Before the shoot did he report to his again pregnant wife Grace Chan Hoi Lam? He said, "Of course, luckily Grace is an actor too and would understand!" Would his wife supervise on the set? He said that his wife was pregnant and set visits would not be convenient. In addition he wanted her to try not to go out. Despite her pregnancy Grace was still exercising. Ka Wing said, "Her personality keeps her from stopping. At home she would feel she was wasting time. If she needed rest she would accommodate herself. She is a big girl and I can't keep telling her. She knows her limits, we would respect each other and find a balance!" Did his son know that he would be a brother soon? Ka Wing said that his son still had no idea what was happening. "He hasn't even learned to speak yet, he is still speaking extraterrestrial language. Although he is growing very fast, I still worry that my son would hit my wife's belly hard because he still doesn't understand there is a life inside!"
Would he need to work even harder for milk money now? Ka Wing said that having a job in this climate is already great. Since he has not retired yet he could not wait at home everyday. As for the expectant date and the baby's sex, he said that he would leave the answers for Grace to provide to everyone because she would still work. Reportedly after her second pregnancy Grace would leave TVB. Ka Wing responded, "I don't know how long she has left on her contract, I just know that when she signed she signed for many years!" Some claimed that he would return to TVB to pay off his wife's debt? He said, "Does this exist in the world? The son pays off the father's debt? No, don't believe it!" He said that he was in negotiation with TVB about a series again, but nothing has been confirmed yet and he would not eliminate the possibility.
Rebecca Zhu in the film OBSESSED played Cheng Ka Wing's wife and the mother of a five year old son. Originally the family of three lived happily, but the obsessed DaDa destroyed their happy family. In the film Ju Ju and DaDa had a fight scene over Ka Wing. Ju Ju joked, "Girl fights can be very exciting, it had a hair pulling escalation version!" DaDa joked, "Because we haven't shot this scene yet, we are still very good friends right now!"
Speaking of having to perform almost sans make up, Ju Ju said, "I play Mama, she wouldn't be in heavy make up. I hope my skin wouldn't act up, but the director praised that I was pretty without make up!" As for the director asking for intimate scenes with her and Ka Wing, Ju Ju said that she did not set any standard. "A married couple can do anything, so I don't have a bottom line. Actors have to be focused and merged into the characters!"
Would DaDa and Ka Wing have any intimate scene? DaDa joked that she and Ju Ju would have many "intimate" scenes, but Ka Wing during their performance would often give her suggestions to make the performance even more lifelike. "This year would be my 10th year in acting. This performance of obsession would be an enormous challenge!" She admitted that in the film she would have fantasies about intimacy with Ka Wing. One scene would take place in the rain, but the relationship tension would be even more exciting than showing the "career line" (cleavage).