courtesy of mingpao.com
courtesy of on.cc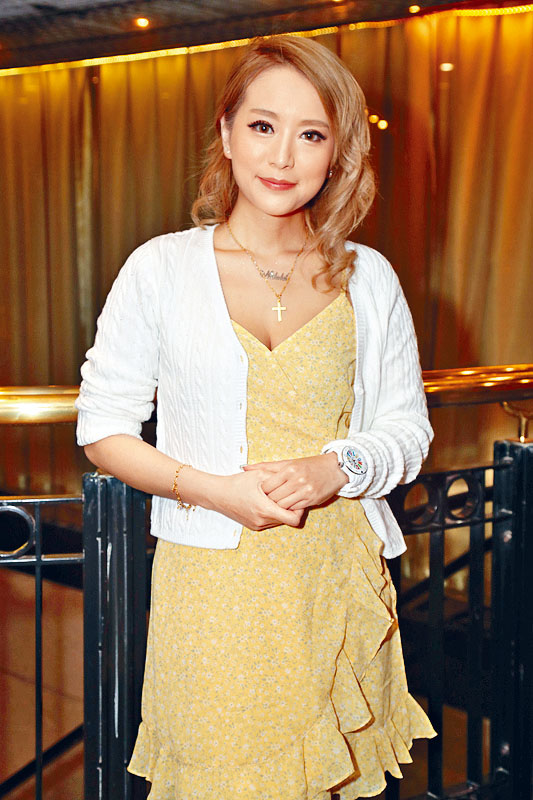 courtesy of singtao.com
Grace Lam Nga Sze yesterday attended a Father's Day promotion. She revealed that her son had contact with his father but yesterday they might not have time to have dinner together to celebrate. She said that her son is already grown and she would let him communicate more with Papa. Even if they saw each other, her son would tell her. If time would permit, she would not mind going with him.
As for her manager and former boyfriend Ma Tin Lok cheating on her with a female assistant and becoming a father, the heartbroken Grace said that she has already calmed down. She also hoped to draw the line with him other than work. She said, "I don't want to mention him again, I just hope to make myself better now." Grace admitted that the heartbreak was very hard to take. Her friends were worried about her. Thus she attended the public event yesterday to tell everyone not to worry about her.
As for future jobs, Grace said that she would spend time to handle them. She would have to look up her contract term with her manager. "Without that lady, I am OK with working with Ma Tin Lok. However now I am not focused on on screen performance. Thus after the contract ends I would have to consider anew."
Did her earlier self harm wounds scare her son? Grace said that she has recovered and explained the matter to her son. She said, "At the time because of my emotions I couldn't control myself. Thank you son, family and friends for getting over the hardship with me."