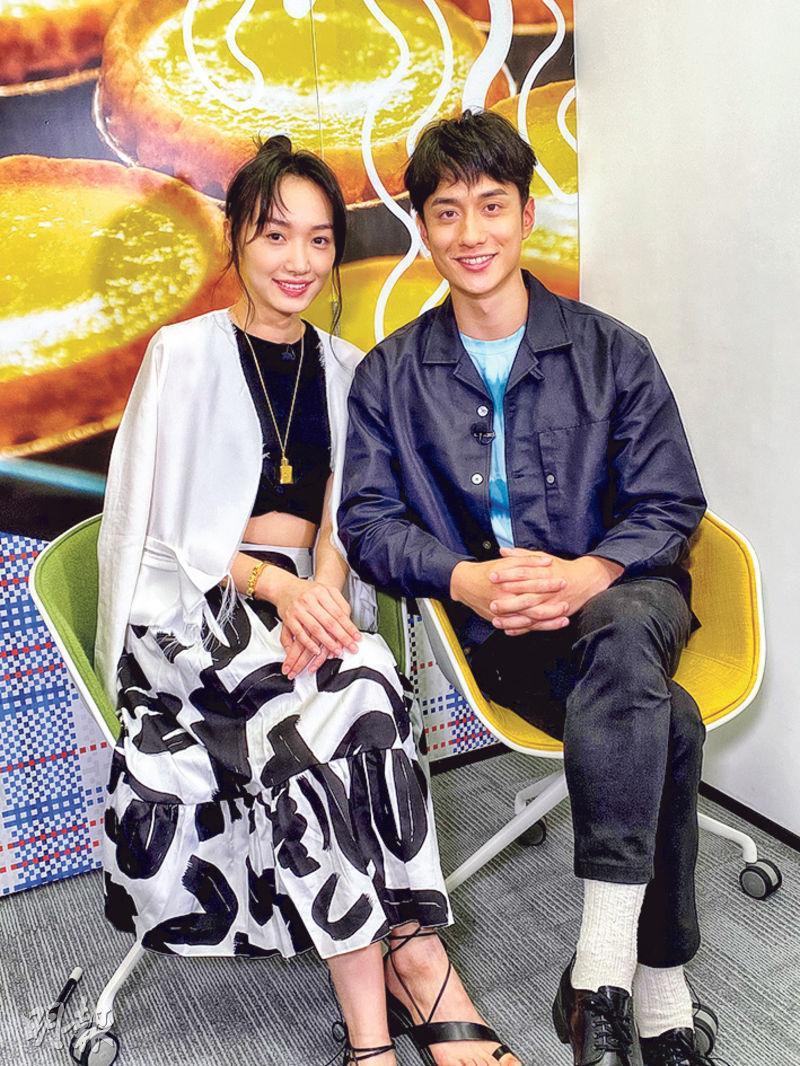 courtesy of mingpao.com
Cecilia Choi Sze Wan and Terrance Lau Chun Him due to the film BEYOND THE DREAM (WAN OI) fell in low. They talked about each other's positive points on Hong Kong Open Television. Choi Sze Wan mentioned that top three qualities of popular men were like to exercise, smart and humorous. Her boyfriend Lau Chun Him had all three. Lau Chun Him also praised girlfriend Choi Sze Wan as very kind, which was the positive point that attracted him the most.
They also had great chemistry. When asked whether they would value sense of security or fun more on dates. They both chose sense of security. Lau Chun Him said, "A sense of security is very important to an enduring relationship!" Choi Sze Wan agreed, "Because after dating awhile, naturally the other half would not feel as fresh. Thus fun isn't the most important in a relationship!" Speaking of falling in love in the film and in life, they both said that they never expected to.