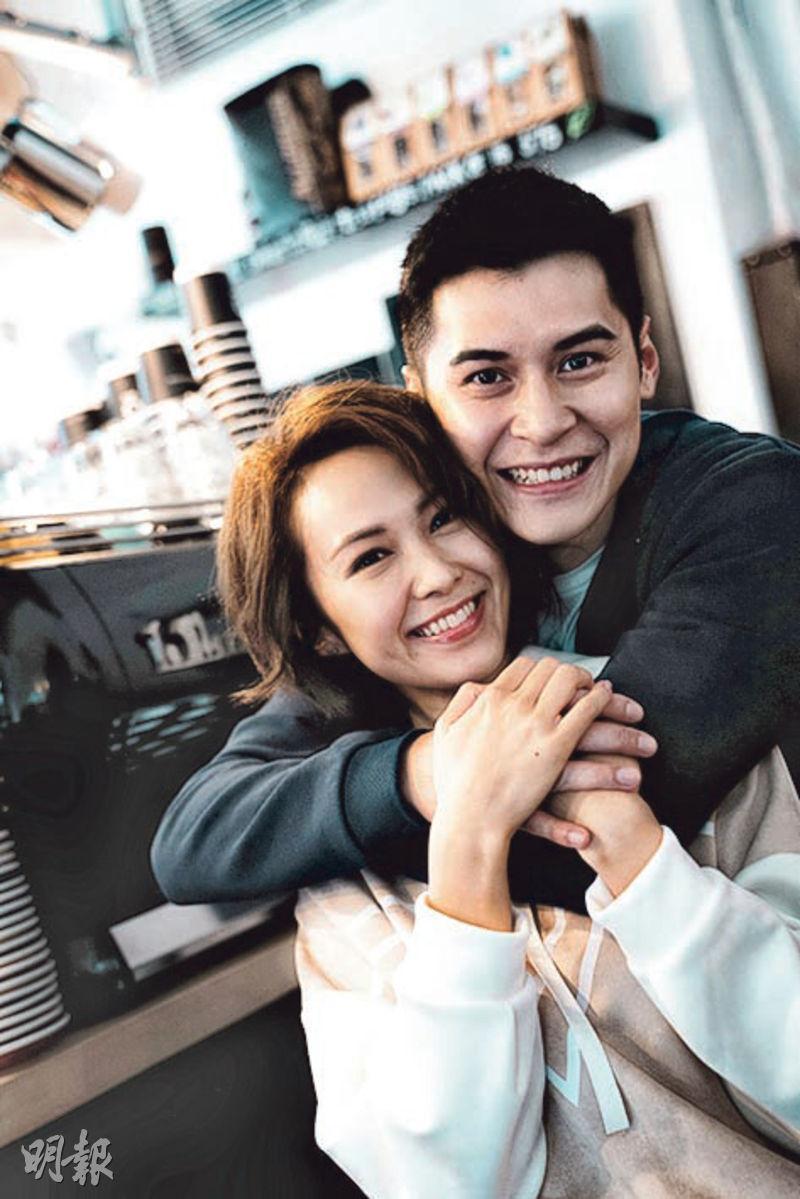 courtesy of mingpao.com
The Steve Yuen Kim Fai directed film LEGALLY DECLARED DEAD (SEI YUN MO HOR YI) will play June 25th. In the film Carlos Chan Ka Lok played insurance agent Yip Wing Shun, a naive and kind boy who experiences the dark side of humanity after entering the workforce. He had scenes with Best Actor and Best Actress class co-stars without any fear. He was fully in character and opened the eyes of many, it absolutely was a huge step forward for him in acting!
Ka Lok humbly said, "I don't know whether viewers would notice, but from it I can see a different Chan Ka Lok. For some expressions and action, even I have never seen before. LEGALLY DECLARED DEAD definitely is the most important film since my career began!" In the film he played an inexperienced young insurance agent Yip Wing Shun. Ka Lok with a question earned this invaluable opportunity to perform. Ka Lok said, "Director Yuen Kim Wai asked, 'Do you believe insurance can help people?' I stated that I did, even now I sill do. The director said, it was perfectly matched with Yip Wing Shun's original belief!" Even more coincidentally, Ka Lok truly worked in the insurance industry. He said, "I just started working then, I didn't have many performance works. My friend told me to earn an agent certification. After that I really worked in insurance for a year, the business was decent! Because I wasn't afraid of being embarrassed, I would take the initiative and chat with the ladies. Maybe they thought I was like the boy next door, after a few more chats I accumulated their trust and they were willing to sign with me!" In order to help Ka Lok with the character, a year before the production began Director Yuen Kim Wai kept meeting with me to discuss each scene in depth. "The director was like a teacher, asking in a lot of detail, if I ran into what Yip Wing Shun encountered how would I react. As we talked, I very easily got to the bottom of it!"
Ka Lok and Kathy Yuen (Tong Yee) have been friends for years and had numerous chances to work together, but they did not play a couple until LEGALLY DECLARED DEAD. Ka Lok stated, "I know Kathy too well, which has both pros and cons when playing a couple. The cons would be cracking up very easily, bad takes; in comparison we have more pros, we already have chemistry, with just one look we already get each other. In addition this time we had intimate scenes, before taking our marks we didn't need to worry too much. She would trust me 100% and the results were very natural!"