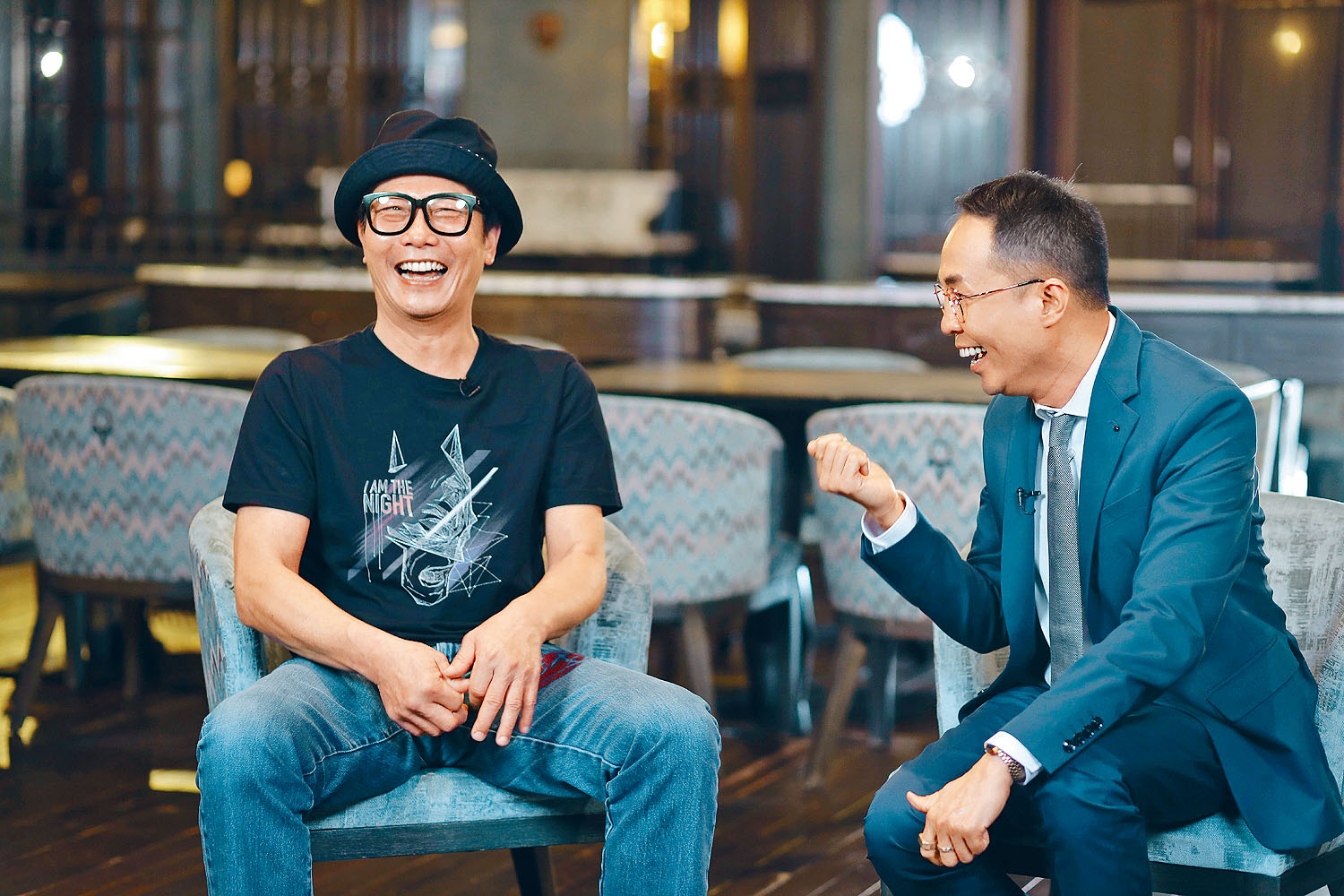 courtesy of singtao.com
Chin Su Ho earlier was a guest on a Hong Kong Open Television program. He not only shared his life in he business but also his relationship with his son Andrew Pong King Fung.
Deeply influenced by wuxia film "founding father" Chang Cheh directed films and Bruce Lee movies, Chin Siu Ho fell in love with studying martial arts. After watching Sylvester Stallone's ROCKY he dropped out of school at age 14 to fight in the ring and participate in the Shaw's wushu training class to begin his silver screen journey. At age 16 he became a film leading actor. He stated at the time he was clueless. He knew nothing about the film industry and only relied on himself to find a clue. Then in 1985 with the film MR. VAMPIRE (GEUNG SI SIN SUN) he blew up and made a series of vampire films. He admitted that he grew tired of them. "For 4 to 5 years all I made were films of that genre, I thought I was very useful. Personally I was very tired. Directors seemed to have forgotten to let me play other roles." In order to escape vampires, Chin Siu Ho would rather break out of Hong Kong and went to Taiwan to make dramatic films, to he Mainland to play villains. By the millennium he even switched to behind the scene work.
After two marriages, Chin Siu Ho claimed that he was not a romantic man. His regret in life was not being able to watch his older son Andrew Pong King Fung grow up. He said, "King Fung at age 2 started to see very little of me. It was very hard for me to witness his growth; even when we saw each other we had limitations, only two hours a week. Thus I didn't get to talk to him about a lo of things. His growing up to me was a completely blank. Then when he went to study overseas I had even less chats and communications with him."
Thinking that he has lost this father and son relationship, Chin Siu Ho got it back due to a Mainland vampire movie BIO RAIDERS (SUN FA YEUK SI). He said, "The film asked my son to play the younger version of me. During the shoot we got to spend half a year together. He kept calling me 'Papa', which I was so happy to hear that I cried." Now Chin Siu Ho has worked with Pong King Fung on three films and in the just finished film they played master and disciple. No wonder Chin Siu Ho said, "I am very sentimental that father and son can work together. I have to cherish this connection that is both rare and invaluable."