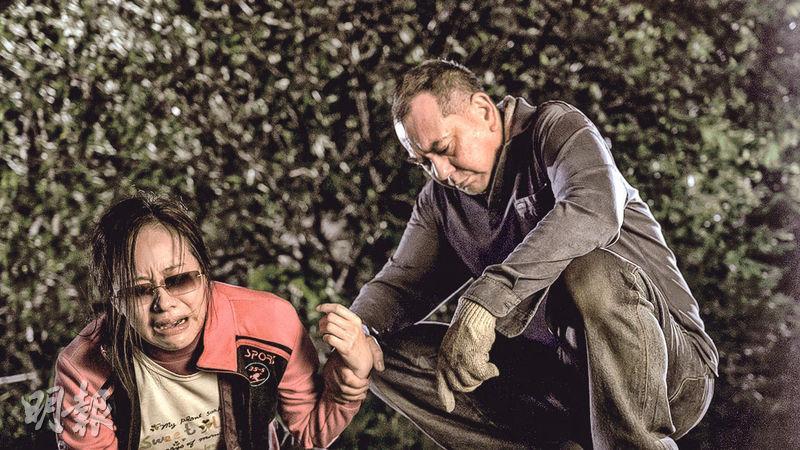 courtesy of mingpao.com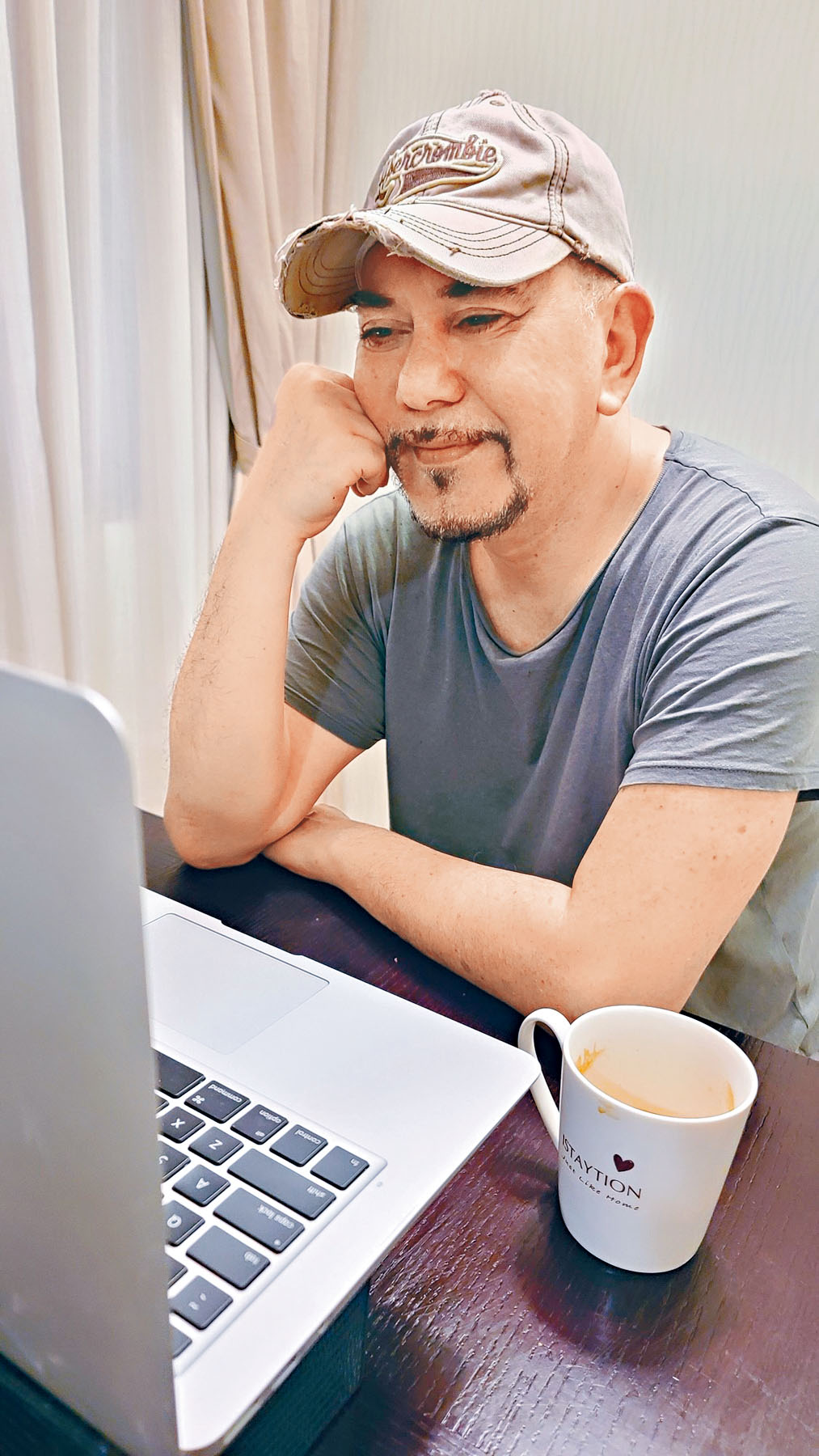 courtesy of singtao.com
The Anthony Wong Chau Sun and Karena Lam Ka Yun starred, Steve Yuen Kim Wai directed Emperor Motion Picture LEGALLY DECLARED DEAD (SEI YUN MO HOR YI) will be released on June 25th. Although Chau Sun was in Taiwan he still promoted the new film with online interviews. Chau Sun said that he worked sick for one scene, then Ka Yun also "busted open" his head; however he praised Ka Yun's performance as outstanding and even picked her to be able to win Best Actress again with this film.
Wong Chau Sun and Lam Ka Yun worked together again 4 years after HEAVEN IN THE DARK (UM SIK TIN TONG), in the suspense mystery DECLARED LEGALLY DEAD they played a couple. In the film Ka Yun had to sacrifice her looks to play a middle aged fat woman who was blind in one eye, had amblyopia and a limp, in addition she had to special contact lenses that were larger than a HK$ 5 coin. Chau Sun had to play a weakling.
Chau Sun joked, "My character is just playing myself. He seems to have intellectual disability, which is exactly like me. I only pretend to be smart normally. Actually I often play the weakling, including in STILL HUMAN (LUN LOK YUN). Maybe I look like it, so many people ask me to play this type of character. Instead Ka Yun's character is very difficult, drastically different from her pretty girl roles before. It requires a lot of physical work, not to mention having to wear such huge contact lenses. I feel sorry for her just from watching her; however she performs very well. I believe she can compete for Best Actress; I also have confidence in this film's box office." Was Chau Sun confident about winning his 4th Best Actor with this film? Chau Sun joked that he had financial trouble and would rather have cash prizes. The most important would be having movies to make.
Although Chau Sun had no difficulty with the performance, he had an accident! Chau Sun on the day of a palm chopping scene suddenly had a fever, but he still insisted on working sick. He helplessly said, "Thus that scene wasn't played so well, how could it when I had a fever? Luckily I had help from the director and co-stars. The result was ideal." In another scene Ka Yun got mad and hit him in the head, because Ka Yun forgot that she put a water bottle in her bag Chau Sun was hit for "real". Chau Sun said, "Luckily my head wasn't busted open, but Ka Yun was careless. It wasn't intentional."