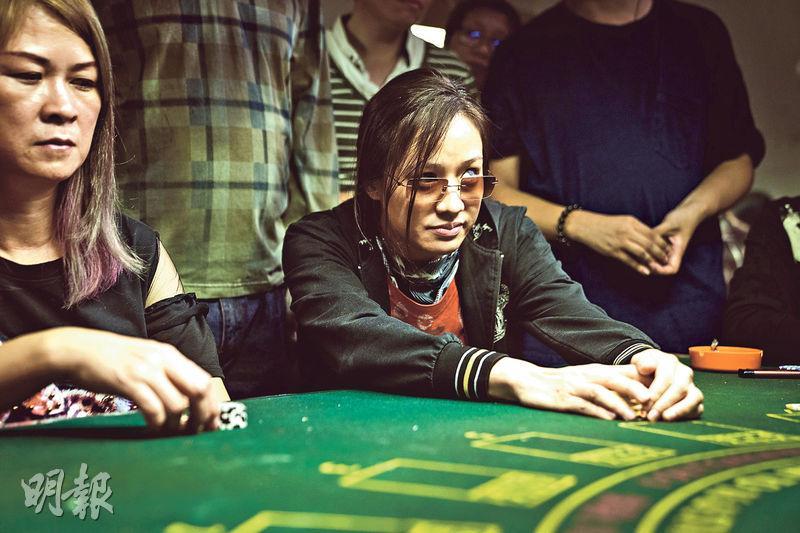 courtesy of mingpao.com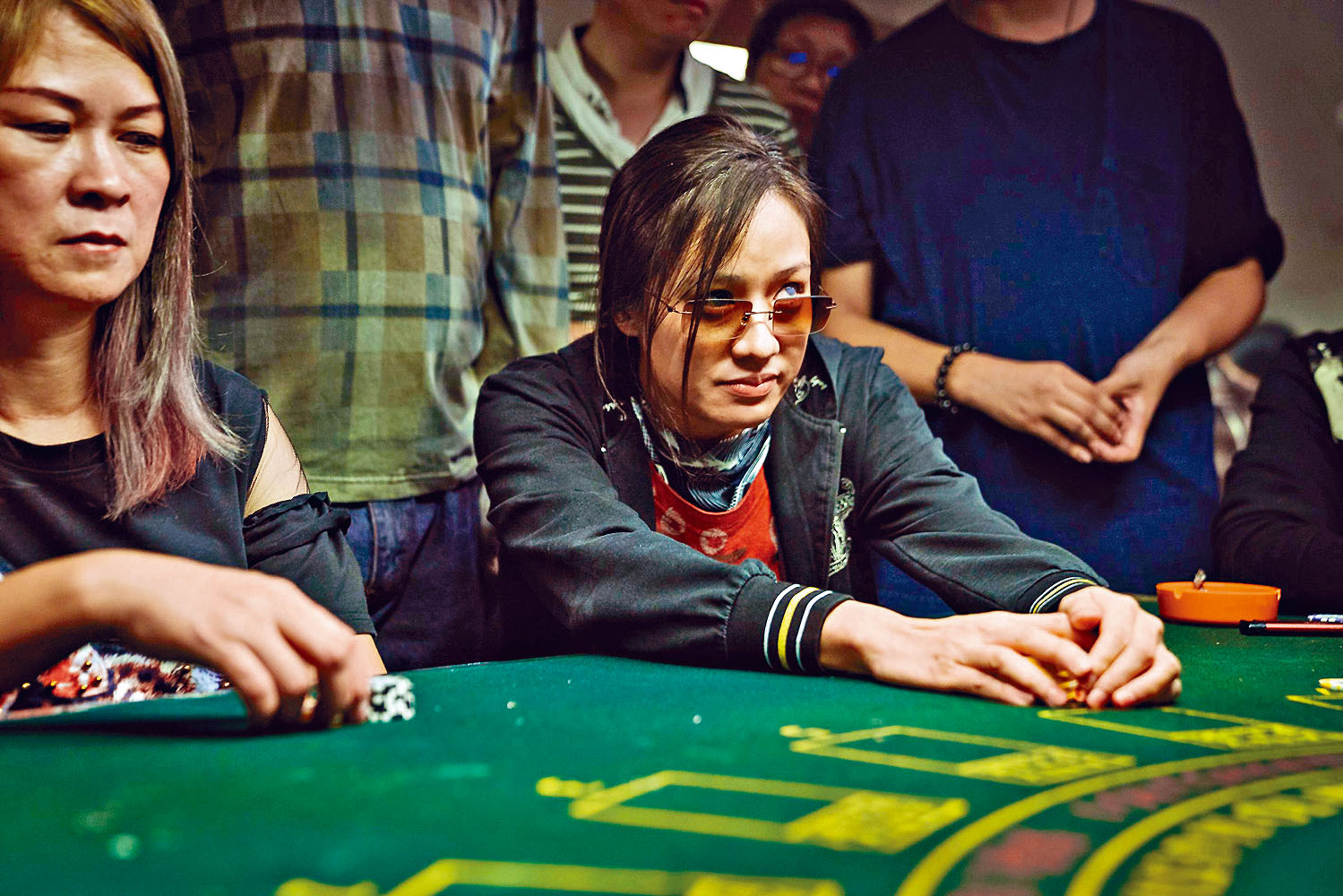 Karena Lam went to observe at a casino, but because she was too nervous and did not know the rules the dealer chastised her.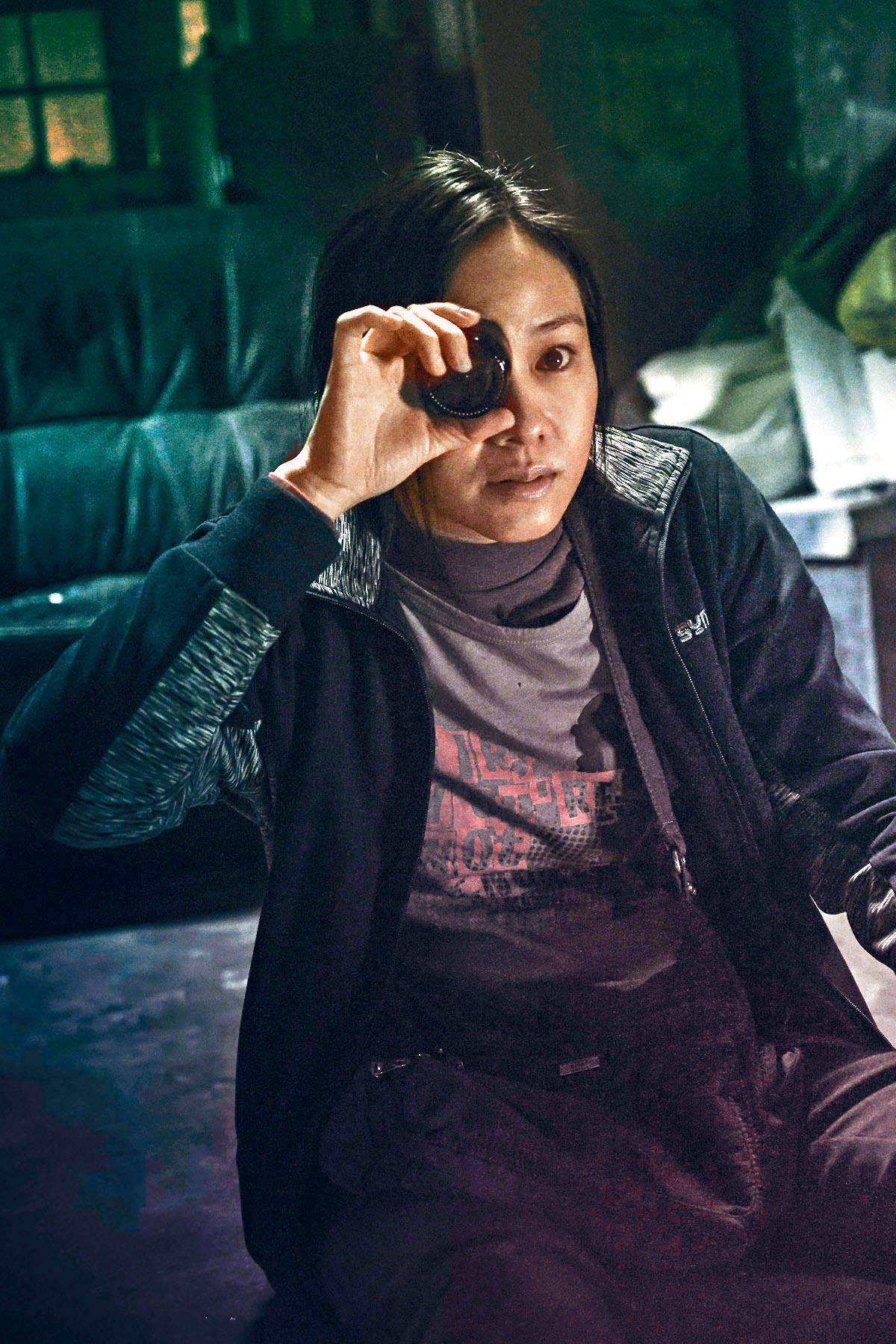 Karena Lam played a chubby housewife with amblyopia, drastically different from her usual star appearance
courtesy of singtao.com
courtesy of on.cc
Karena Lam Ka Yun in the film LEGALLY DECLARED DEAD (SEI YUN MO HOR YI) played Shum Chi Ling, a sloppy, chubby middle aged woman in the heart of the director Steve Yuen Kim Wai. In particular she had a belly. Ka Yun tried to wear a 'fake belly" but the result was not great. The director said that she would have to sacrifice a little. She said that gaining weight was very easy. All she had to do with a late night snacks every night, after a month she immediately saw result and gained over 10 pounds. Lam Ka Yun three months before the shoot did not dye her hair, use hand lotion in hopes of having a realistic feel.
When Carlos Chan Ka Lok worked with her, he asked, "Why is Ka Yun's white hair so realistic?" She said that it was very simple, because it was real.
In the film Shum Chi Ling had amblyopia, Ka Yun in pursuit of the most realistic experience not only contacted visually impaired people for an in depth understanding. She also wore a pair of special contact lenses that were larger than a HK$ 5 coin. The optometrist originally limited her to 4 hours of use each time, but Ka Yun in order to completely enter Shum Chii Ling's world tried not to remove them.
Ka Yun said, "After putting on this par of special contact lenses, my left eye really didn't see that clearly. When I heard noises I would unknowingly turn my head to the side. Shum Chi Ling was like this." Shum Chi Ling also had mobility issues. Ka Yun tied a 5 pound dumb bell to her calves and repeatedly practiced in everyday life.