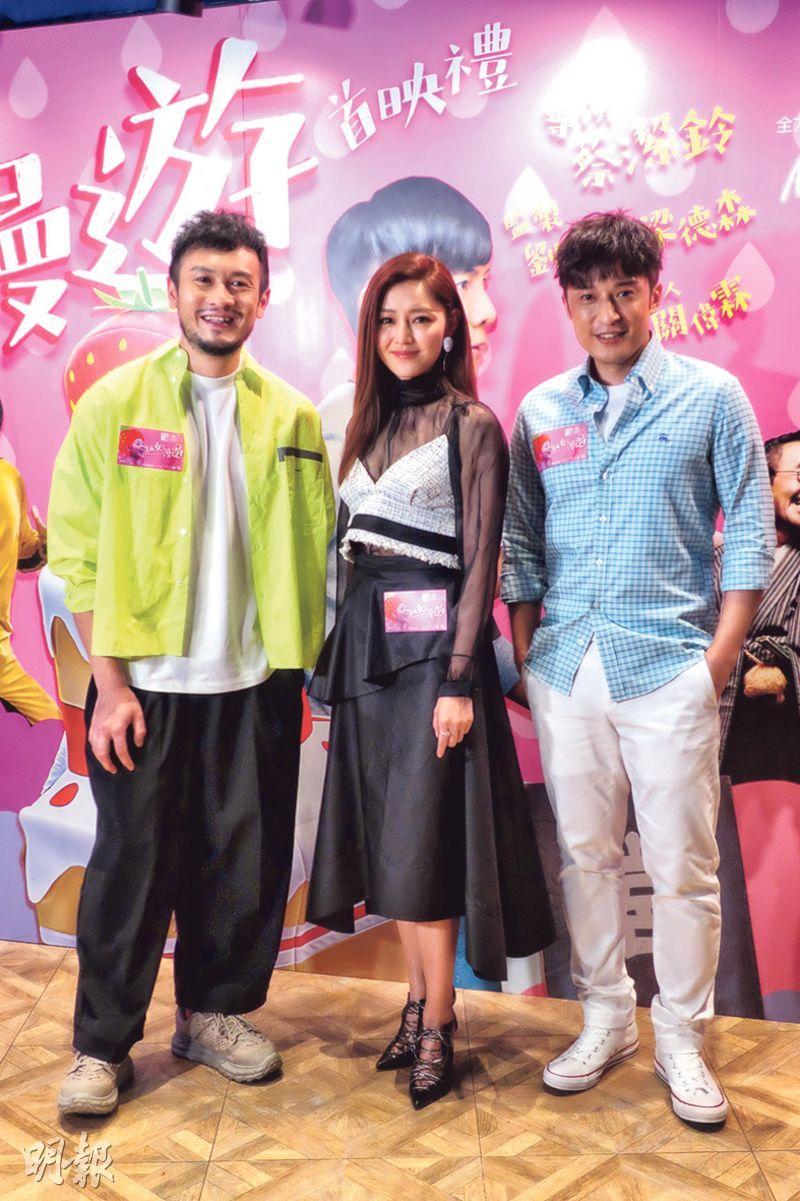 courtesy of mingpao.com
courtesy of on.cc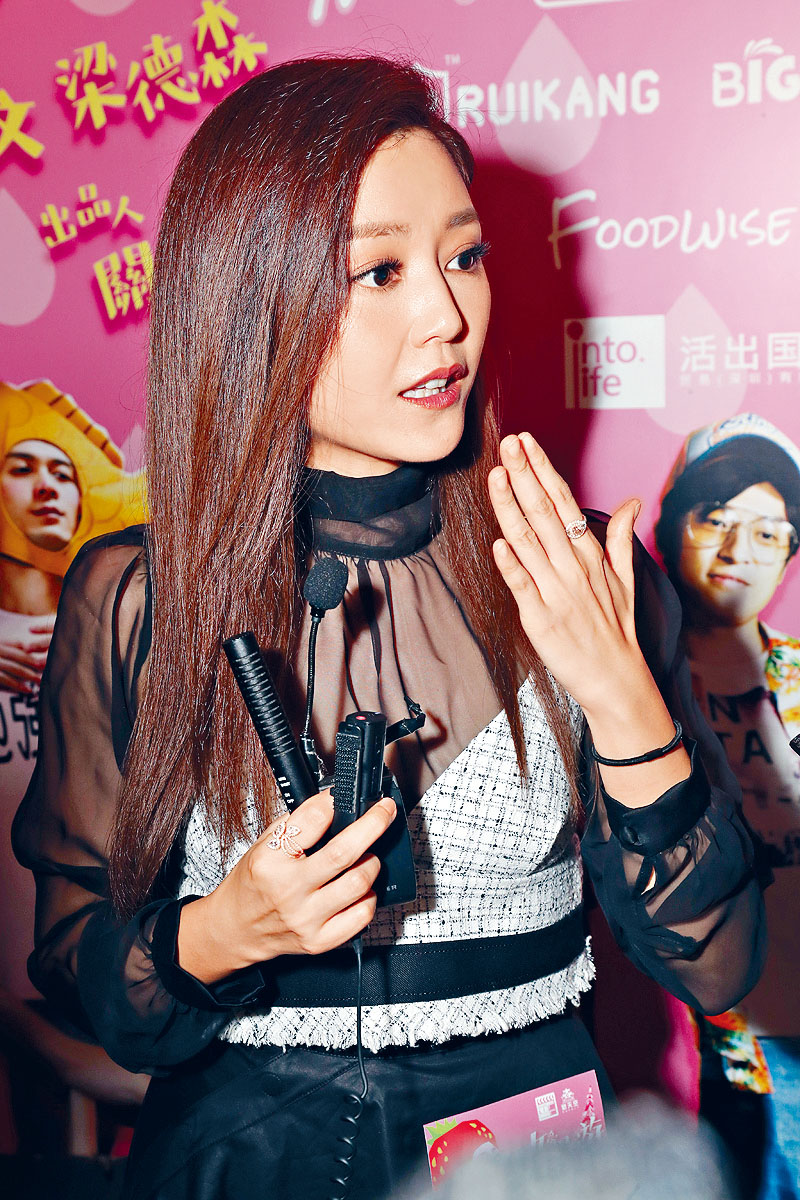 Michelle Wai looks surprised to hear about Carlos Chan's rumor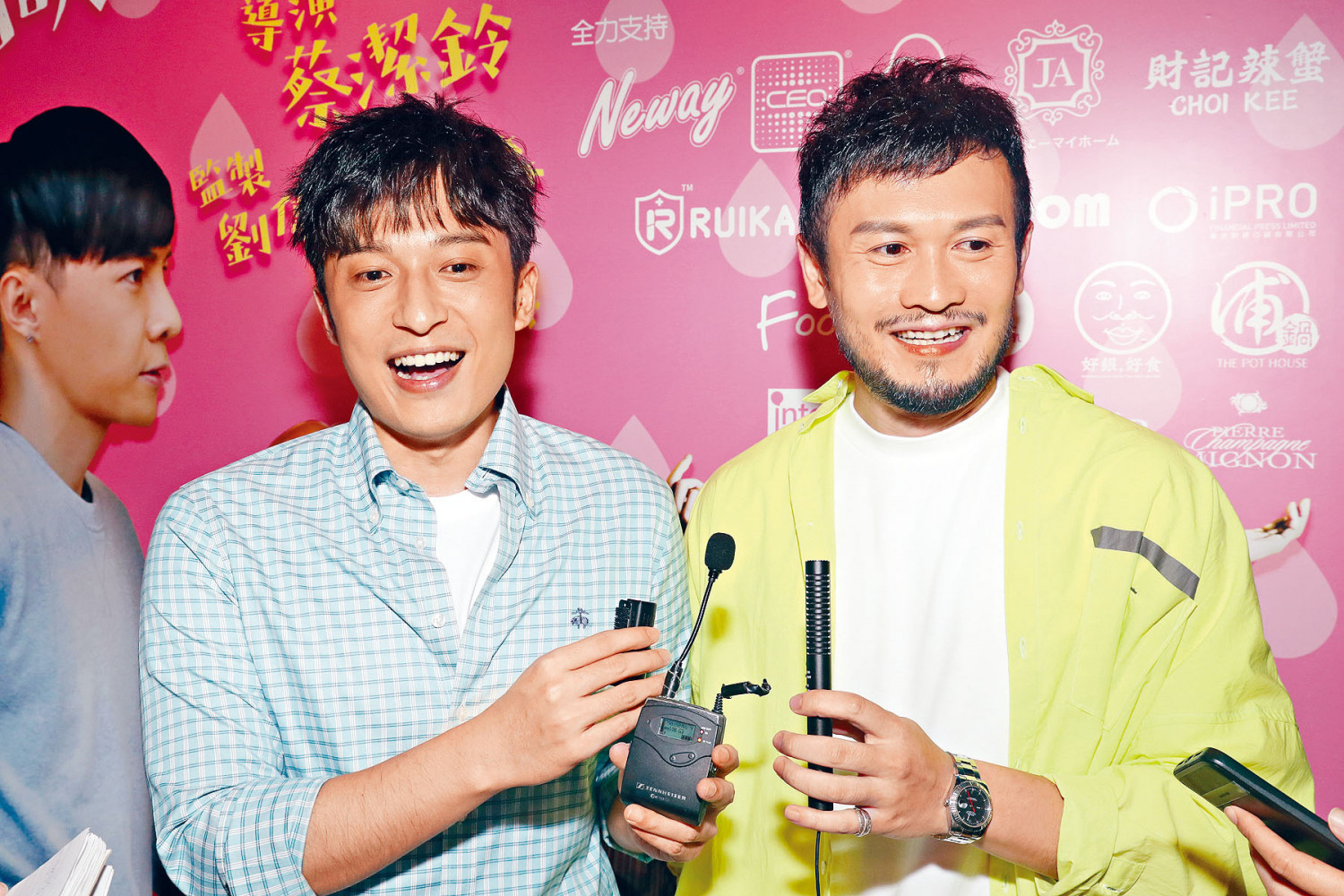 Kyle Li says that they are able to order food in Japan completely because of Aaron Chow's Japanese
courtesy of singtao.com
Michelle Wai Sze Nga, Aaron Chow Chi Kwan, Kyle Li Yam Sun starred in the film LOST AND FOUND IN TOKYO (SHOOK NUI OI MAN YAU) two nights ago held its premiere. The film was shot two years ago but ran into obstacle every time it was scheduled for release. Now it finally opened successfully.
Wai Sze Nga revealed, "This film ran into one wave after another. First it participated in a film festival in Okinawa but ran into a measles outbreak there. Originally it was scheduled for release last year in Hong Kong, but due to the "social movement" cinemas were closed. Later it ran into the pandemic and was postponed further. This time was already the third time bu finally it was able to open."
In the film, Wai Sze Nga went to Japan to get over a broken heart. Finally she ran into her true love. She said that the production was very pleasant, as she jokingly asked the team once whether the investor was her father since the entire film was like a vacation and shot in Japan. She even made the lead actor choices. She said, "I chose Danson Tang because he was my co-star in my first series. We were very good friends. When the film company asked me which Taiwan artist I would like to work with, I chose him without any hesitation. In addition many recognized him in Japan. I really want to thank him for guest starring for two days at a friendly rate. We also had kiss scenes."
During the shoot, the most memorable for Wai Sze Nga was looking at skateboards at a skate shop while waiting for the shoot on the streets of Tokyo. "The producer knew that I didn't buy it because I thought it was too expensive, so he said that he would buy it for me since it would be used for a prop anyway. The treatment truly was too great for me. Colleagues joked that I should be looking at houses and cars!" As for foreign romance, she once had a romantic encounter while visiting Taiwan alone. "I enrolled in a surfing class, and ran into a Beijing guy who also enrolled alone. He was very passionate but I wasn't interested in him, so nothing came of it."
Speaking of her friend Chan Ka Lok's new romance with Shiga Lin, Wai Sze Nga played ignorant. "Really? He has another half? Actually he and I aren't too close. (Did he behave more cocky lately?) He has always been cocky, I don't know too much about him. We are both busy. I would leave dating to fate, but I hope the other half would be someone outside the industry. If he would be someone in the industry, I wouldn't be able to accept his intimate scenes. I would beat him to death. I am quite a bully. I can make them but he can't."
Co-stars Aaron Chow Chi Kwan and Kyle Li Yam Sun played someone who lived in Japan but came from Taiwan and Malaysia respectively. Thus they would speak more Mandarin. Li Yam Sun praised Chow Chi Kwan's fluent Japanese. Whenever they went out to eat he would order. He also played tour guide. Chow Chi Kwan said that he learned Japan from watching anime, so he was not considered very fluent. Li Yam Sum fell in love with Japan the first time he stepped foot there. From now on he would definitely visit again.