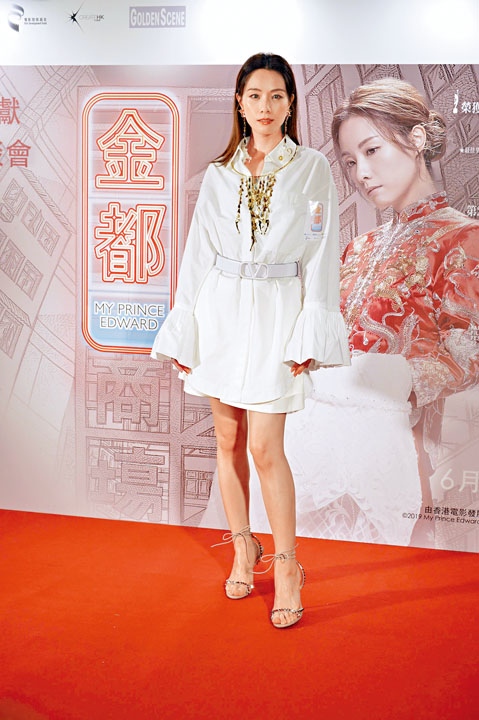 Stephy Tang will tell her friends to see the movie
courtesy of singtao.com
courtesy of on.cc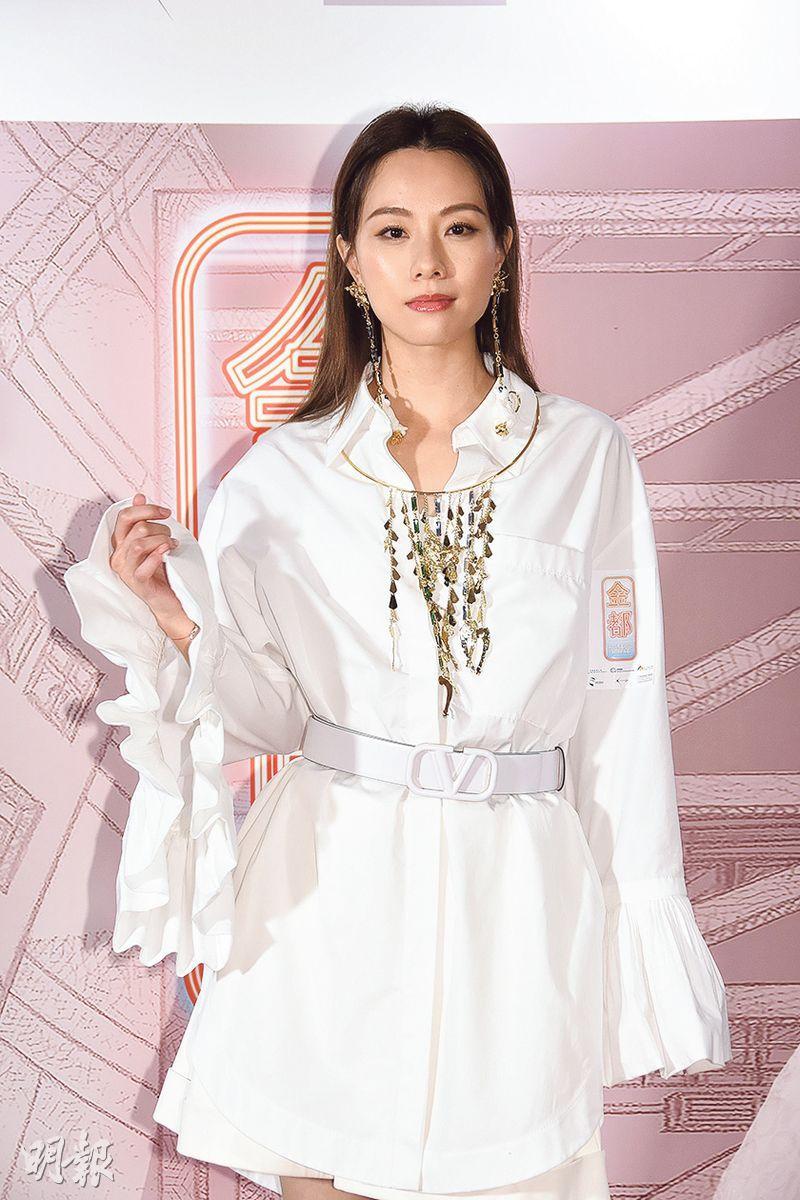 Stephy Tang wears white to her film MY PRINCE EDWARD's premiere. As soon as her boyfriend Prince is mentioned she smiles sweetly.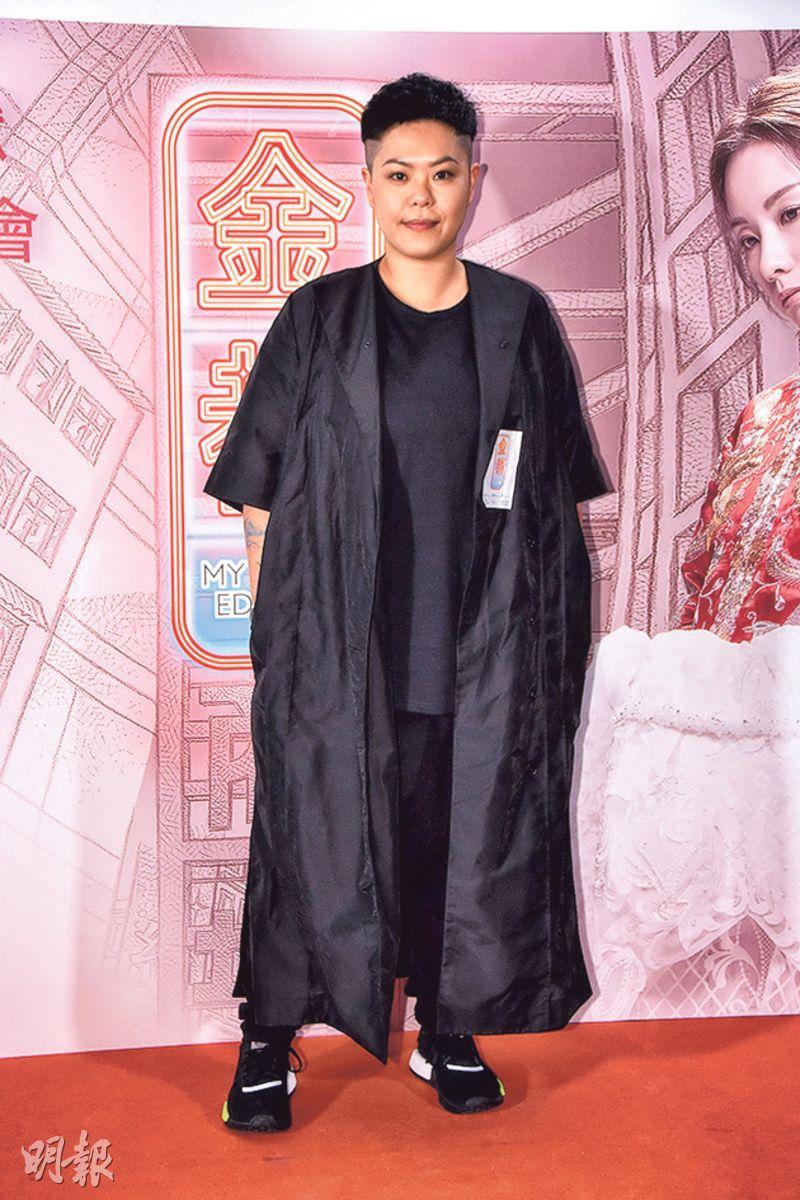 Eman Lam says that makng a movie is a lot of fun and she would like to be nominated for Best Supporting Actress
courtesy of mingpao.com

Stephy Tang Lai Yun and her Taiwan artist boyfriend Prince Chiu have been dating for two years. Recently due to the novel coronavirus they have not seen each other since after the Lunar New Year. Supposedly her old flame Alex Wong Lik Sun took the chance to check on her and rekindle their relationship. However two nights ago when Prince was mentioned Stephy smiled sweetly, as her manager denied the rumor for her. Stephy's love life was currently stable and they hoped that no one would make something out of nothing. Siu Fong also said that he would not respond to unsubstantiated rumors.
Tang Lai Yun, Chu Pak Hong and Eman Lam two nights ago attended the film MY PRINCE EDWARD (GUM DOH)'s premiere. Stephy said that the film should have opened last year, but due to various factors it was postponed until two days ago. She looked forward to it very much. Although the pandemic would inevitably affect the box office, she pointed out that she could not control the box office. She would tell her friends to see it. Chu Pak Hong also said that he was not worried about the box office, saying that the opening day already had great results.
Due to the pandemic, Stephy and her boyfriend have not seen each other since after the Lunar New Year. Recently her old flame Alex Fong Lik Sun reportedly took the opportunity to check on her and try to rekindle their relationship, but as soon as her boyfriend was mentioned Stephy smiled sweetly. She said that her boyfriend has already seen the advanced screening in Taiwan last year. "This time for him was also a huge breakthrough, because he was very afraid of watching my intimate scenes. This time he watched it all and didn't go to the bathroom." Prince earlier revealed that he would like to get married before age 40. Stephy said that they have not discussed marriage and joked that he still was quite distant from age 40. Would she help her boyfriend fulfill his wish? She said that this wish was enormous, in addition Prince said it to others and not her. She said that she would take everything naturally. She also said that although they have not seen each other for half a year, she did not look into his whereabouts. "This is a climate issue, there is nothing I can do. I can only suffer a little. I wouldn't check on him every second. We would report our whereabouts to each other, stay in contact, this is the most important factor in gaining trust. (Is the relationship better than before?) I don't dare to say that, but we have been able to maintain it. (Would you see him in Taiwan once the restrictions are lifted?) Should I rush over? Career comes first for me, he has to work too. We will see who will have time then." Stephy's manager also replied, "Stephy's current love life is stable. I hope that no one would make something out of nothing. We don't want to respond to any substantiated report. Thank you!"
In addition, Eman Lam said that she has not attended a large scale promotion in a very long time. She joked that she did not remember that she performed in the film until she scored the movie. She realized that she had a lot of room for improvement and would like to make more movies if she would have the chance. She thought making a movie was a lot of fun and joked that her wish was a Best Supporting Actress nomination. She said, "A 5 minute performance is enough to qualify, but this time I wasn't nominated." She also revealed that at the end of the year she would perform two shows at the Kowloon Bay International Trade and Exhibition Center, she hoped that everything will go smoothly.