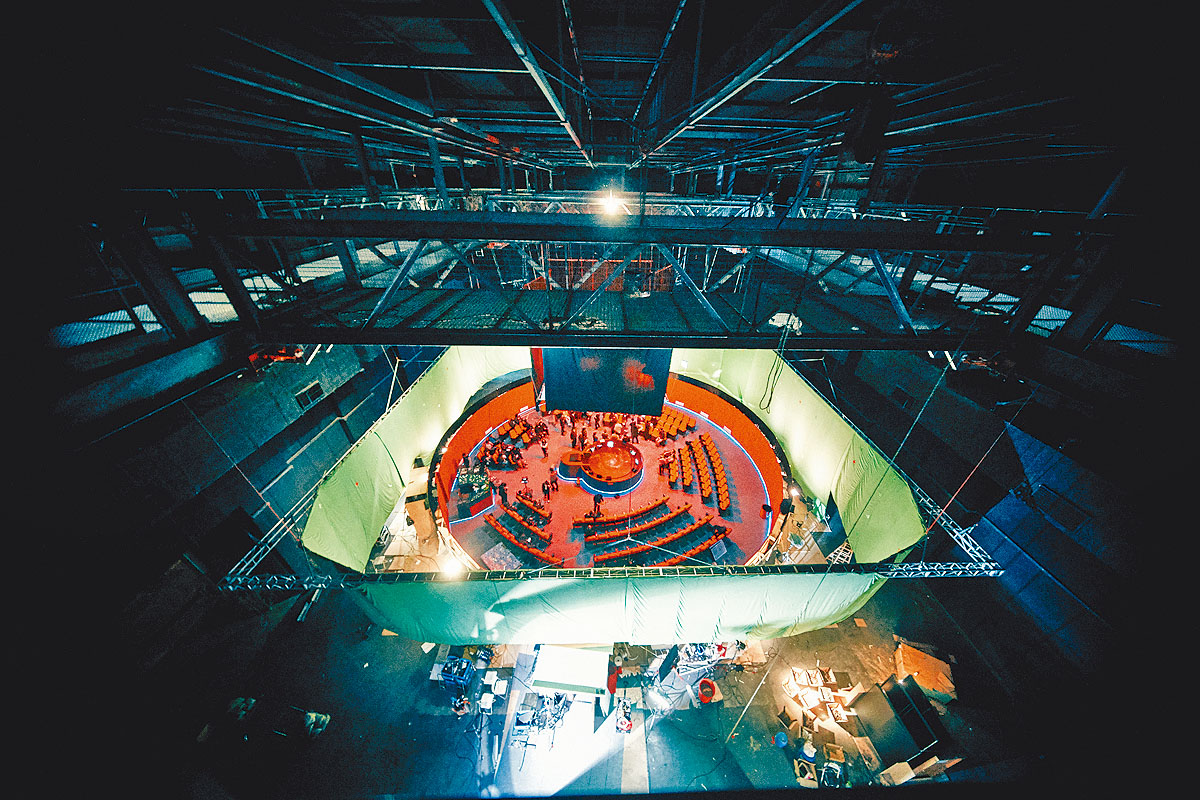 courtsey of singtao.com
Julian Cheung has a gun pointed at his head
Jessica Hester Hsuan says being on the set is just like being at the Space Theatre
courtesy of on.cc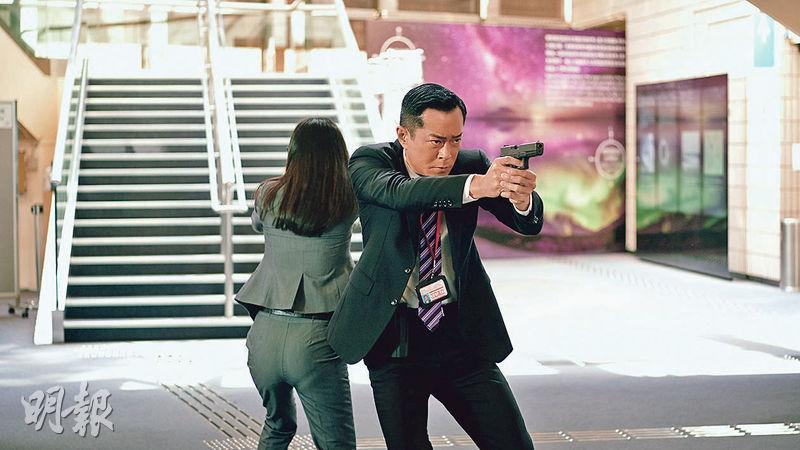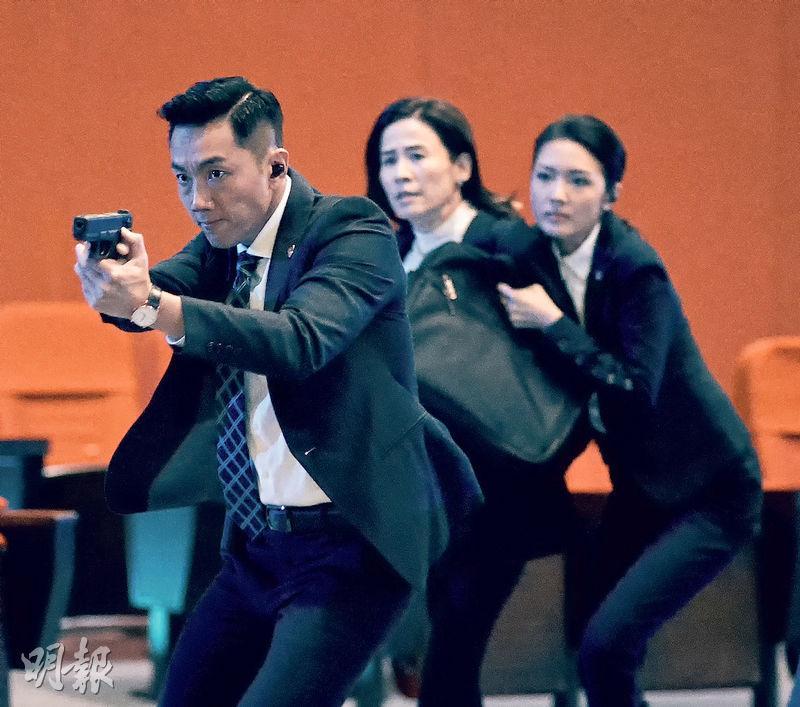 courtesy of mingpao.com
The Raymond Wong Pak Ming produced, David Lam Tak Luk directed, Louis Koo Tin Lok starred anti corruption storm film series quintet would come to an end with G STORM after Z STORM, S STORM, L STORM and P STORM. The film has been slated for a New Year's Eve release. From the production video, the film company spared no expense in building a 1 to 1 scale Space Theatre set, highway car chase. Director Lam Tak Lun even stated that the excitement for the final chapter will be elevated, weapons and bullets would be more in the previous four films combined.
The anti corruption storm film series has brought classics with every film. In the final chapter G STORM the top Independent Commission Against Corruption investigation supervisor Koo Tin Lok said that this case would be more complicated than all the past ones, the script would have more action than before, the scene designs would be even more. He hoped to be able to show the most entertainment anti corruption storm in the final chapter. The team aside from shooting at actual locations like the Cultural Center, the Space Museum, for a Space Museum's Space Theatre explosion scene built a 1 o 1 scale Space Theatre set. Playing a judge in the film, Jessica Hester Hsuan (Suen Huen) had nothing but praise for how convincing the set was. She felt a lot happened at the Space Theatre, from the chase to the gun fight. In the middle of it she felt more nervous and tense.
On the other hand the Julian Cheung Chi Lam led G4 teamed up to protect Suen Huen. In a car chase and gun fight where criminals ambushed Suen Huen, the team successfully applied for the highway to be shut down for several days for the shoot, rent over 30 cars to complete this chase scene. Chilam described this car chase as a very big deal. Although he did not need to drive in the chase, he had many fire fight scenes. The visual design was rather interesting.