Hins Cheung plans to challenge the audience's tolerance level with his revealing concert costumes
As Angus Yeung (right) shares how he accidentally injured his co-star, Hin Jai simply looks on
courtesy of on.cc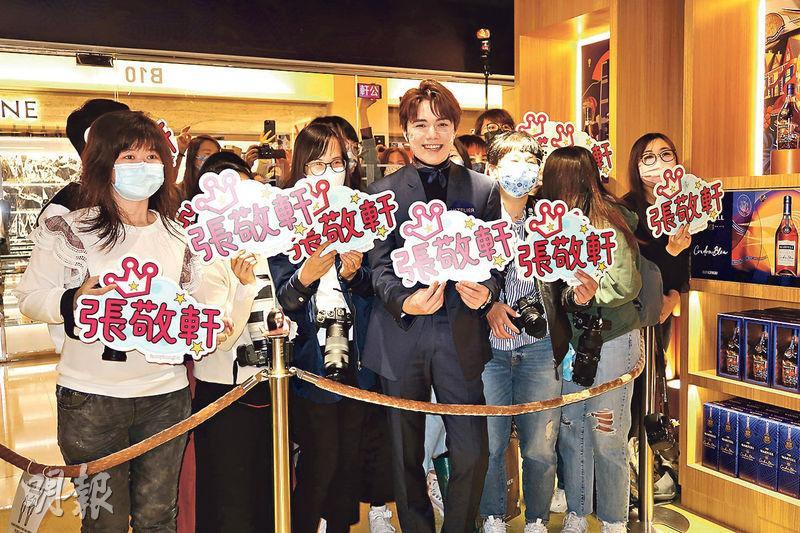 Hins Cheung has almost 100 fans present to support him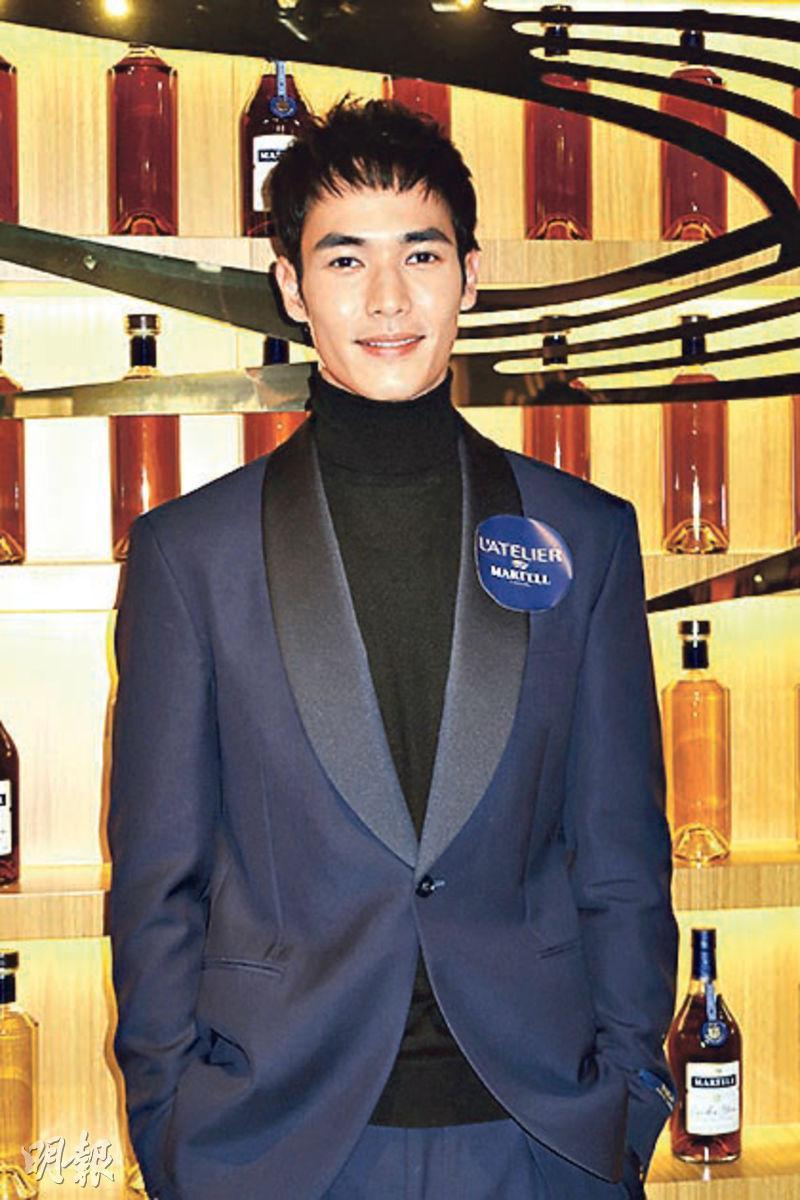 Angus Yeung reveals that he accidentally hurt co-star Macy Ma
courtesy of mingpao.com
Hins Cheung King Hin, Angus Yeung Tin Yue yesterday attended a liquor concept store opening ceremony and attracted almost 100 Hin Jai fans. Hin Jai and Tin Yue mixed drinks on the spot. In great spirits, Hin Jai after the ribbon cutting ceremony pretended to toss the bouquet. With 20 years in the business, Hin Jai still had certain draw in today's Hong Kong music scene. Aside from the overwhelming response to his Christmas and year crossing concerts, he was also nominated to compete with a group of young singers for the Ultimate Music Award My Favorite Male Singer prize. Hin Jai saw that he still had certain draw and decided to grasp the opportunity. In the next year or two he would spend 90% of his time on his on-screen development.
Yeung Tin Yue just finished the film LUI YING OI HUP, in which 70% of his scenes were action. While fighting with his co-star Macy Ma Sihui he accidentally struck her. He said, "Because I mixed up the moves, one of my hooks struck Ma Sihui's cheek. At the time she was in so much hurt that she could speak and she was swollen. The crew and I immediately applied ice on her. She didn't complain at all, which instead made me feel even more guilty." Hin Jai joked, "Do you think she would have yelled at you in front of everyone? You say she had no complaint because she didn't speak up, she only didn't express it."
After that, Tin Yue admitted that action and fight scenes have become stressful. He would rather be the one to get hit. For this film he actively worked out and lost weight. Everyday he had steamed chicken. He successfully lost 14 pounds and achieved six pack abdominal muscles. After the shoot though he already gained 5 pounds.