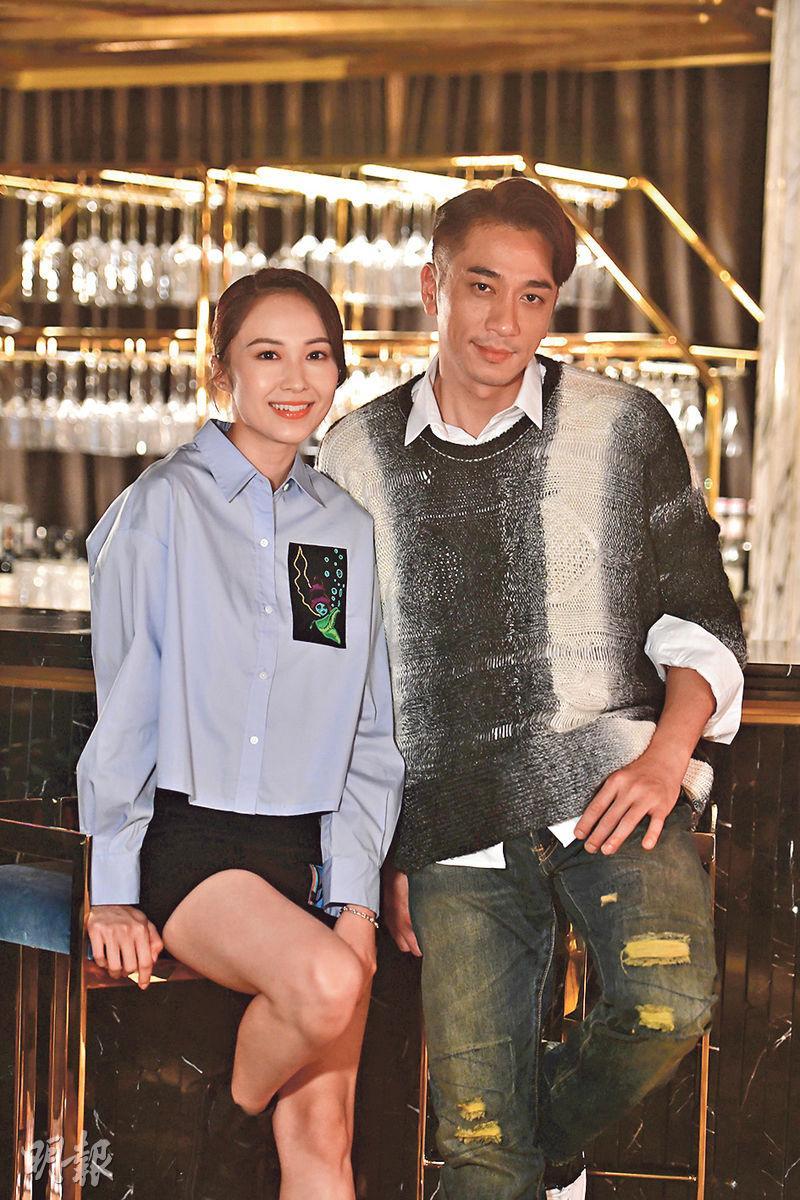 Kathy Yuen worked with Ron Ng for the first time and thought he was very humorous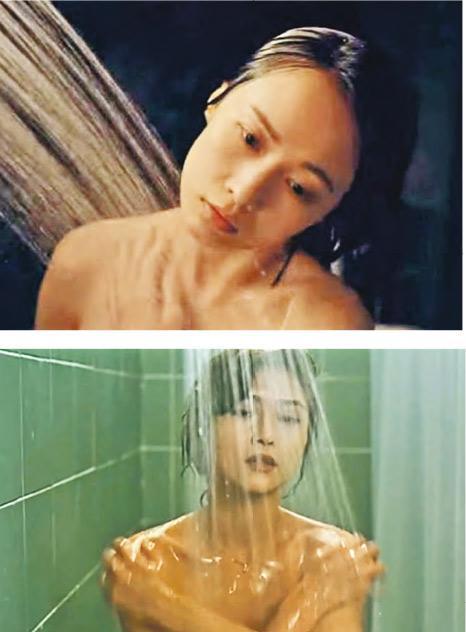 Kathy Yueng studied Veronica Yip's 3 DAYS OF A BLIND GIRL before the production began. While admitting that she was no match for Yip's figure, she believed that each had her own unique style.
courtesy of mingpao.com
Kathy Yuen (Tong Yee) and Ron Ng Cheuk Hei usually played the innocent girl and the righteous good guy. In their latest film LOVE IS BLIND, HATE TOO (JI MING 24 SI SIU) they made 180 degree turns and transformed into a scheming woman and a two faced jerk -- breakthrough performances for both. They agreed that actors had to dare to try, be willing to make sacrifice for art, leave their idol baggage in order to have any breakthrough.
Tong Yee and Ng Cheuk Hei worked together for the first time and played a couple in LOVE IS BLIND, HATE TOO. Tong Yee said, "Actually Cheuk Hei is very funny and interesting." Cheuk Hei said that while working on the set, he did not dare to joke around with Tong Yee. "Her character had a lot of emotional upheaval, so I didn't dare to bother her." Tong Yee revealed that the role was very challenging, once she worried that she might not be able to handle it. Before taking it she considered it for a long time. "Actors shouldn't worry too much, they have to go all out and give more confidence to themselves."
Director Patrick Kong (Yip Lim Sum) was brainwashed by the 1990s sexy goddess Veronica Yip Yuk Hing starred thriller 3 DAYS OF A BLIND GIRL, inspiring him to remake the classic 28 years later. He tailored the fragile exterior but actually scheming inside, new generation "blind girl" role for Tong Yee. Tong Yee heard about it and thus before the production studied Sister Hing's performance. "In terms of figure I am no match for Sister Hing, but each film has its own unique spot." Cheuk Hei said that any comparison between the two films would be difficult. "The era, the actors and the audience are different. I believe back then this subject might be very forward. I have seen Sister Hing's. This time Tong Yee's performance would be even more hardcore, even heavier, even I was exhausted from the performance."
Speaking of Tong Yee's numerous sexy scenes, Cheuk Hei chimed in and joked, "The director wanted to see them himself." Tong Yee said that this time was the farthest she has gone in her career. Before hand she and director Yip Lim Sum studied the prettiest angles to shoot from. After building trust, she relaxed into her performance. "I am the king of wardrobe malfunction prevention, I asked for the set to be cleared so I felt a little more comfortable." In comparison, playing blind and being tortured was even more difficult. Tong Yee said, "I chose to play the blind with my eyes open, but during the shoot my eyes were drier from the lack of rest. I could easily blink and change the focus, so I had to control myself and keep myself from blinking."
Shooting extreme scenes like being slapped, having her hair pulled, thrown from the sofa to the ground, Tong Yee said that her co-star Poon Chan Leung held back, but in order to be more realistic she risked physical pain and suffered and asked him to hit her for real. "After work when I got home and removed the make up, I saw all the micro blood vessel bursts, with red marks and bruises all over. I was really surprised."
When Tong Yee made this film two years ago she was still single, now she is both a wife and a mother. Her husband Maverick Mak Chau Sing is also an artist. She said that he understood the on screen work and even looked forward to her sexy performance. They had an understanding and would not limit the others' jobs. She said, "I am an actor, if because I am married I restrict myself, I would no longer have any breakthrough."
She said that she was scheming in the film, but in real she and her husband got along harmoniously and without much calculation. She joked, "Because his stuff is mine and my stuff is mine." Cheuk Hei saw how happy Tong Yee's life was and was happy for her. Did her long for marriage? He admitted, "I do long for marriage, but men are different from women. I have to work on my career first, destiny will soon arrive."
Having played many righteous characters, he changed his genre and played a two faced man. On the surface he was a good doctor, but secretly he sold fake medicine and hurt people. He was also unfaithful to his wife. Cheuk Hei said that the role was a lot of fun. "I used to play cops and had to keep their image in mind. Actually I don't have much baggage. At first I thought the director was asking me to work on a romantic film and wouldn't need to fight, later I learned that it would be thriller. Playing the bad guy is even better. I really want to try thriller and disaster films. For actors trying different roles is a good thing, they would have different faces once in the dramatic world. When I worked on series before I have played the villain."
Cheuk Hei and Jeana Ho Pui Yu had daring intimate scenes. He said that as an actor he was more passive. During the shoot he followed the director's instruction exactly and would not casually stick his arms out. Was he afraid of being accused of "copping a feel"? He joked, "I haven't accused Jeana yet. No, we have communicated very well."
Speaking of the fight scenes with stage drama king Poon Chan Leung, Cheuk Hei said that he got goose bumps. "Brother Chan doesn't have bad takes on the stage, his memory is trained, his expression is on the spot. I learned to control my emotions from him, in fight scenes we didn't speak much. Two men exchanged looks, my adrenaline skyrocketed and I was very high."
He and Tong Yee both looked forward to working with Poon Chan Leung again, as they have not have enough from this time. Having watched two screenings earlier, Tong Yee was pleased with her performance. With praises for her performance, she admitted that her self confidence was strengthened but she did not dare to think about any award. Cheuk Hei joked that the director was afraid that he would not attend the premiere, so he never had any chance to examine his own performance.