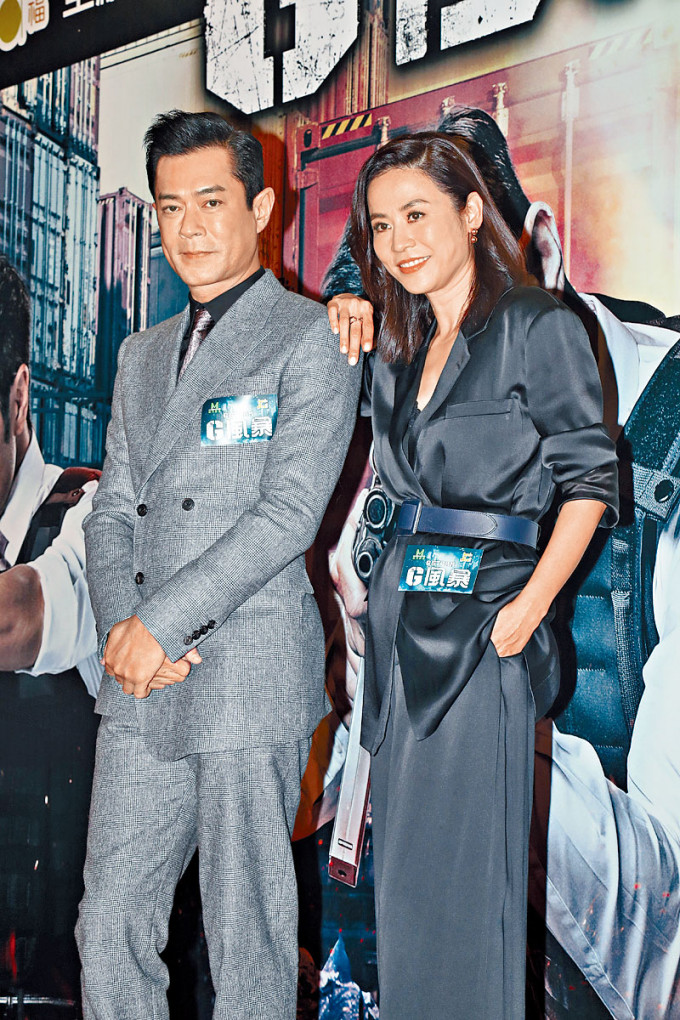 Louis Koo and Jessica Hester Hsuan perform the theme song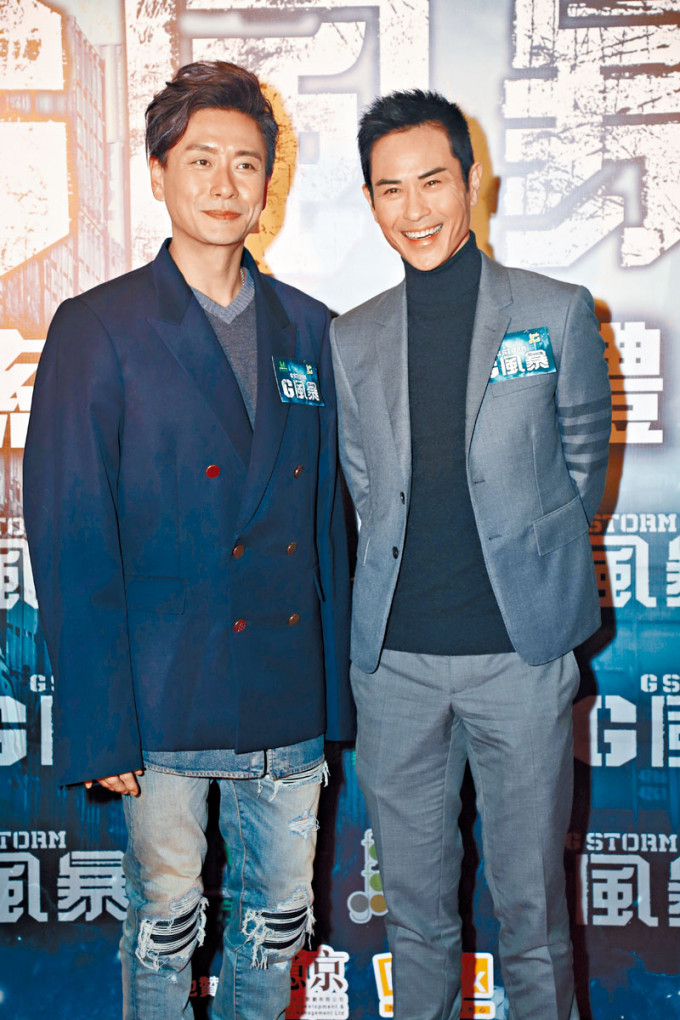 Bosco Wong says that Kevin Cheng is rushing him to have children
courtesy of singtao.com
Louis Koo teams with Jessica Hester Hsuan again
Bosco Wong, Michael Tse, Kevin Cheng
courtesy of on.cc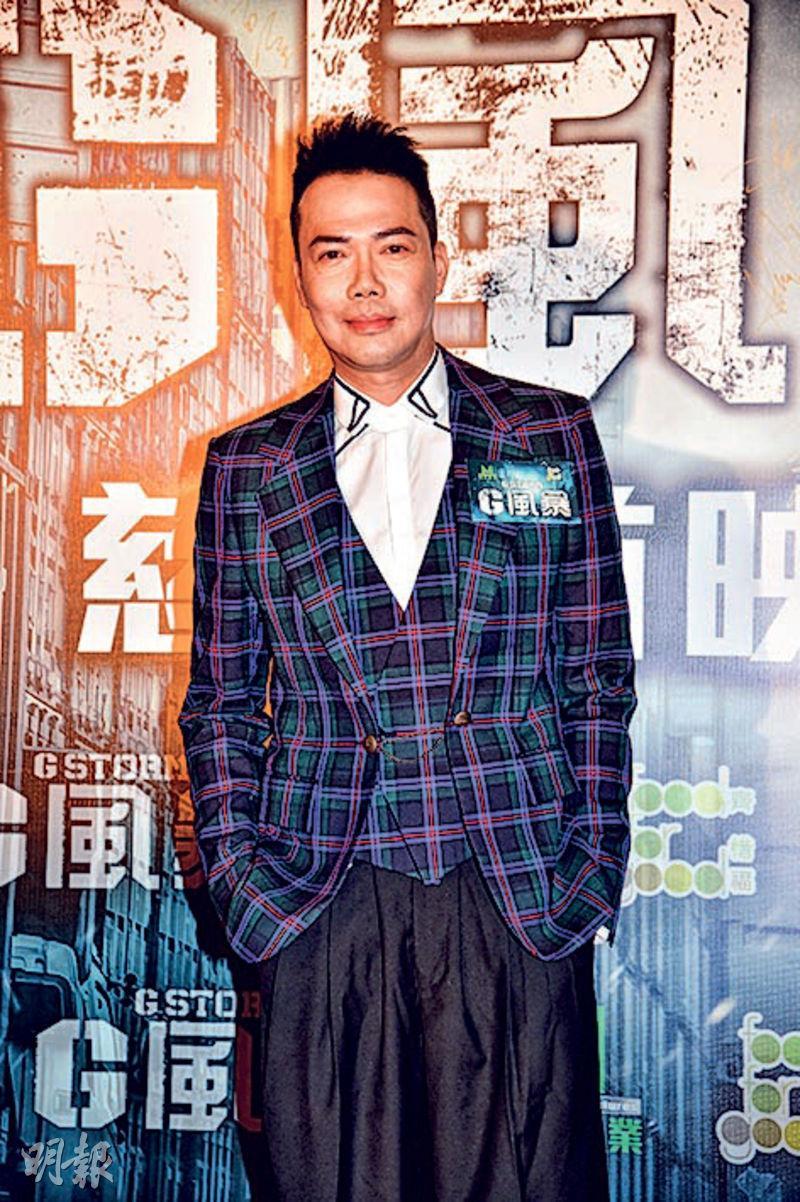 Michael Tse returns to Hong Kong to spend the holidays with his family
courtesy of mingpao.com
The Louis Koo Tin Lok, Jessica Hester Hsuan (Suen Huen), Kevin Cheng Ka Wing, Bosco Wong Chung Chak, Michael Tse Tin Wa starred new film G STORM (G FUNG BO) two nights ago held a charity premiere. Confident in the box office performance, Goo Jai said that the new film chose to open on New Year's Eve in hopes of everyone would welcome the New Year with the film. Because Goo Jai would have to work later, if time would permit he would like to participate in the audience appreciation activities. During the holidays he would also spend more time with his family. Also returning from the Mainland to be with his family was Tse Ting Fung. Although his work opportunities in the Mainland were endless, he felt that there was always money to be made and he too needed time off.
The STORM film series has already made 5 films in 7 years, as G STORM would bring the series to its end. Goo Jai revealed that the team shot two endings. "We wanted another one for insurance, hoping that we can keep going. However in the end we chose the release version, as we feel that this would be the best ending." Goo Jai said that the other ending would neither be screened publicly nor an end credit Easter egg. Having played a hostage countless times, Suen Huen joked that this time she was only chased. She wore heels and kept running, finally got injured. Luckily the team arranged for her to shoot the dramatic scenes first to recover. She said, "This production felt like a big production, we shot on location at the Cultural Center and the Space Museum. In the end we even blew up the Space Museum." Goo Jai again sang the film theme song with the cast. Suen Huen said that previously she has released a OLD TIME BUDDY record, so she had a rare chance to show off her pipes. Goo Jai also did not mind singing again, saying that if needed he would be able to sing a love song duet with Suen Huen.
"Greater Bay Area Brother" Tse Tin Wa just returned from the Mainland. He revealed that he has already left Hong Kong for work for over 8 months. This time he returned mainly to spend the holidays with his family. He joked that his wife was already whining, saying that heir children would not be able to recognize him soon. Tin Wa said, "When I came home I didn't tell my children. When I opened the door, I saw my son was stunned for two seconds then came over to hug me. I of course kissed him like crazy. I planned this scene for a very long time. If my son had no response, I would be very heartbroken." Tin Wa said that his daughter was still too little, but his son already asked to be in bed with him on the next night. Would he stay in Hong Kong more? He said, "There is always money to be made, but I need time to rest too to recharge and recover."
Playing brothers in the film, Wong Chung Chak and Cheng Ka Wing have worked together countless times before and already had chemistry. Bosco said that the film had many chase scenes, but both he and Ka Wing had old leg injuries. During the shoot they were worried but luckily they were not hurt again. Ka Wing joked that on the set he often urged Bosco to work hard on becoming a father. He shared the warmth of his family but needed to put in a lot of effort. Bosco said, "After listening to him I was even more scared. I don't dare to have children and haven't considered marriage yet." Would Bosco consider becoming a father first then marriage? He said, "No, my schedule is full. Unless I can reproduce asexually, since I am on the set everyday what can I do?" Ka Wing was nominated for Best Actor with KIDS' LIVES MATTER. He said that he would not attend the award ceremony, as he hoped someone who has not won before would win. He picked Shaun Tam Chun Yin and Owen Cheung Chun Long. He joked, "If Bosco was nominated I would choose him, unfortunately he wouldn't play this game." Bosco said, "I want to win, thank you."