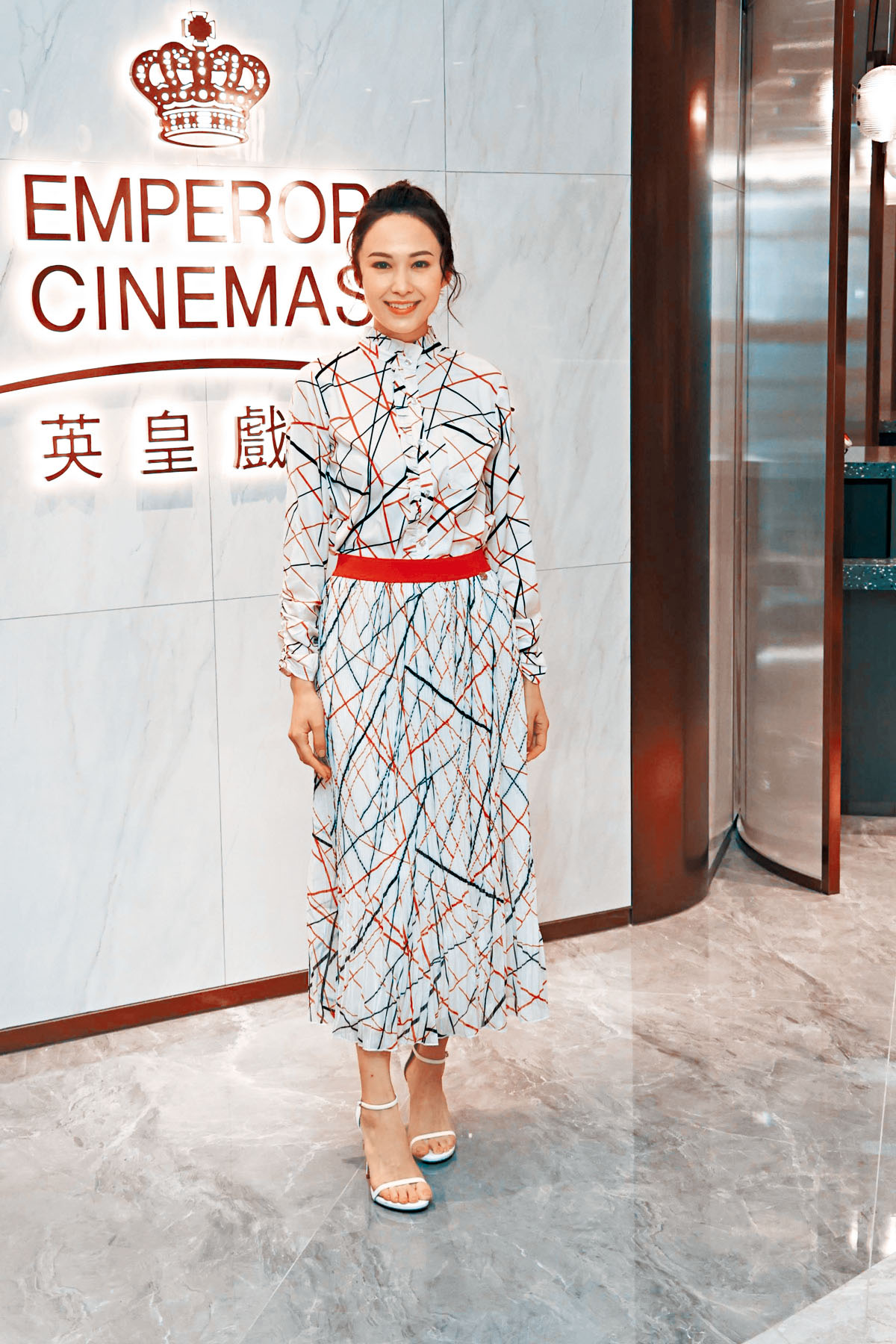 Kathy Yuen did not watch any horror film during her pregnancy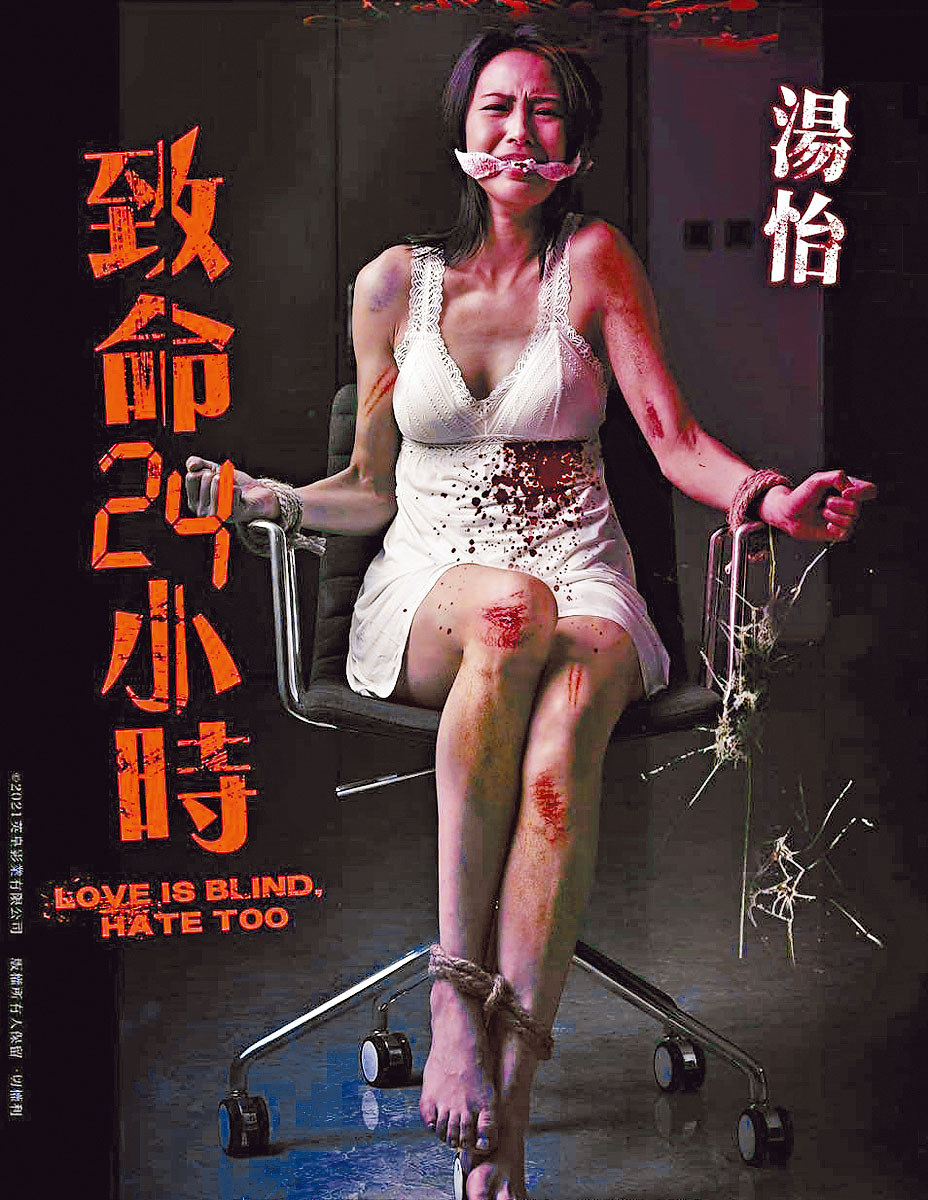 Kathy Yuen is tortured in her new film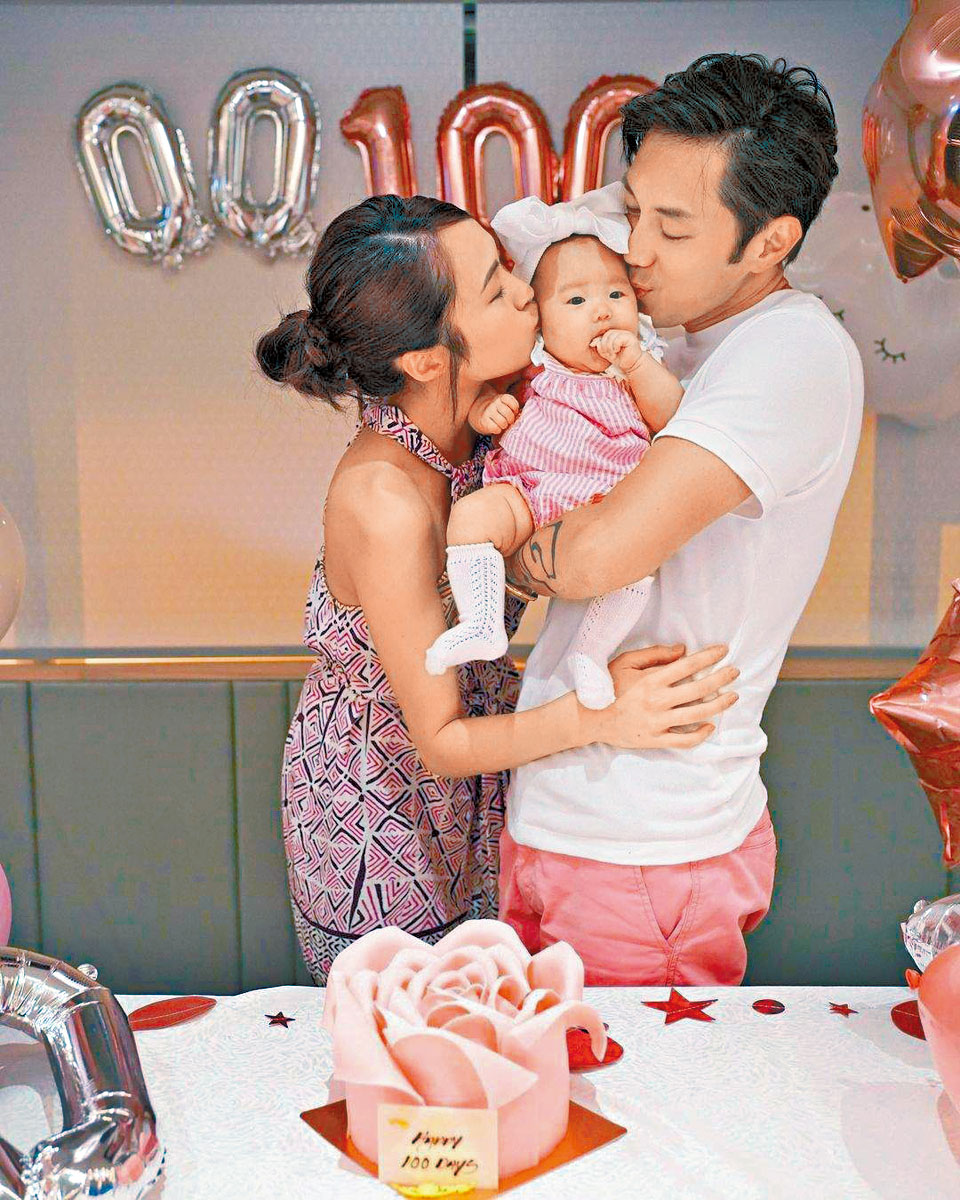 Both Kathy Yuen and Maverick Mak would write Christmas cards for their daughter
courtesy of singtao.com
Kathy Yuen does not want motherhood to be a burden, as she looks forward to continuing to break out of her frame.
Emperor artists show their support for the new Emperor Cinema opening
courtesy of on.cc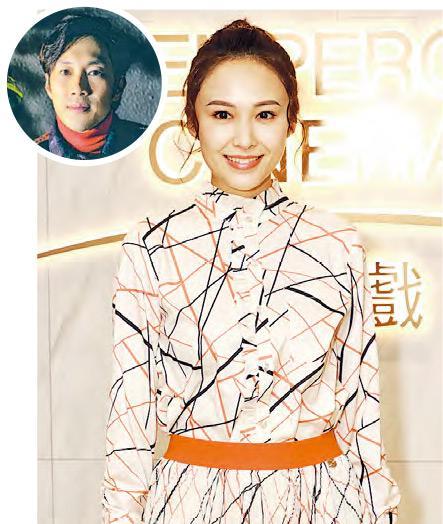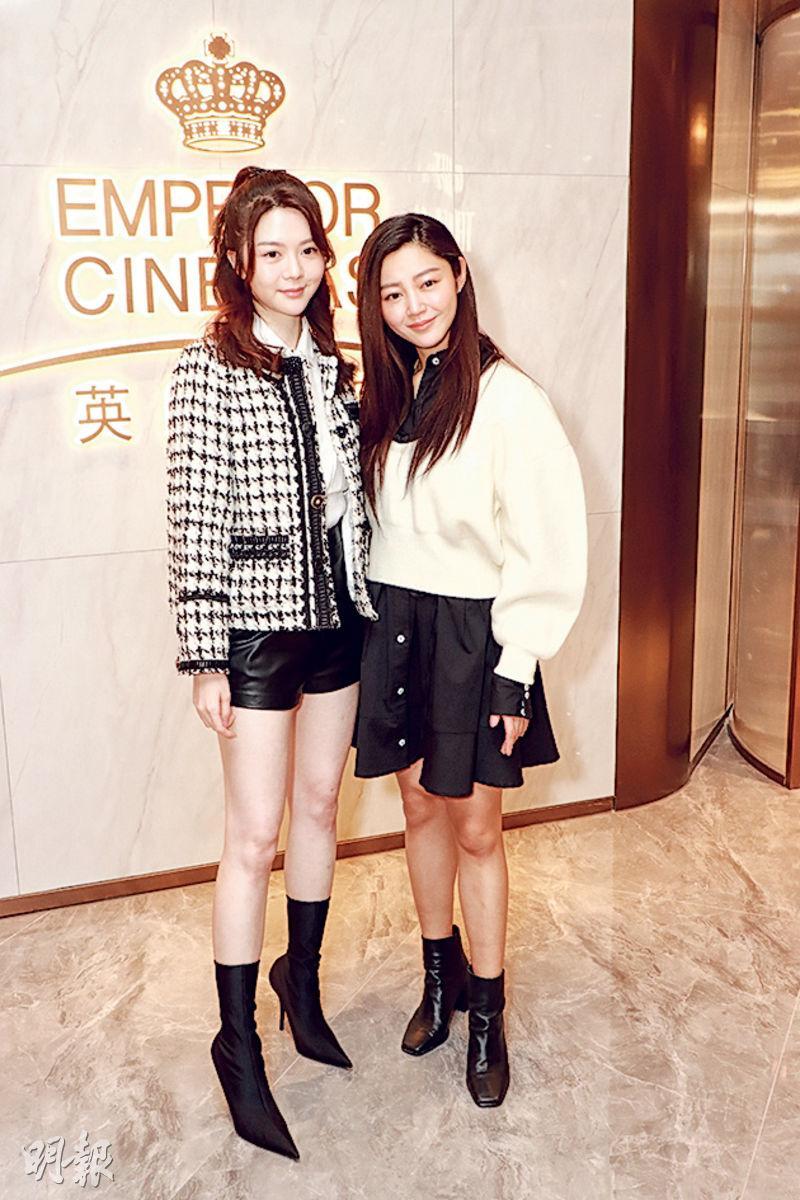 Tsang Lok Tung and Michelle Wai both have dates for Christmas
courtesy of mingpao.com
Kathy Yuen (Tong Yi), Michelle Wai Sze Nga, Tsang Lok Tung, Catherine Chau Ka Yi, Deep Ng Ho Hong, Angus Yeung Tin Yu, Elly and other Emperor artists yesterday attended the company's Causeway Bay Emperor Cinema opening ceremony. The film Tong Yi completed before giving birth, LOVE IS BLIND, HATE TOO (JI MING 24 SIU SI) will open next month. In the film she would be her sexiest in her career, and she planned to bring her husband Maverick Mak Chau Sing to see the movie. She even praised her husband for being open-minded and not minding.
An avid movie viewer, Tong Yi found horror films the most attractive. She said that the older she got the braver she got. With the cinema's surround sound, the level of excitement would be increased. However when she and her husband were dating, the first film he chose was romance. When she was carrying their child she would choose to watch happy movies. Thus her daughter "Mak Q Q" was also a happy baby.
The Tong Yi starred film LOVE IS BLIND, HATE TOO will open next month. She revealed, "I would first invite my husband to see the advanced screening, then we would watch the premiere together. Earlier when she saw my torture scenes in the trailer, his heart couldn't have ached more. He was very bothered. He already reminded him not to cry at the movies. He is a sentimental person, a crybaby like me. Don't let his manly and cool appearance fool you, actually he has a sensitive side too. (Would he mind your sexy performance in the film?) He understood that the job required it, instead he told me to treat like wearing a swimsuit. He is very open-minded, he doesn't mind me being sexy. Even after becoming a mother, I wouldn't limit myself at work. As an actor I have to try many different characters. After work I would become Mommy again at home. (No bottom line?) It would depend on what the script needs, this performance is my most daring in my career. It's quite a big breakthrough."
This year would Tong Yi and her daughter "Mak Q Q"'s first Christmas. She happily said, "Last year she was still in my belly. My husband and I are preparing to write a Christmas card to her. One day I was at work and my husband was walking around nearby. He called me to tell me that he would buy a Christmas card for their daughter. When I heard I really wanted to cry, I thought he was very sweet. I too got his Christmas card before, on the other hand I rarely would write one. I probably should pay attention to etiquette, I can't be lazy. As for the Christmas card for my daughter I would write something simple, so she would be able to understand it around 3 or 4. Then every year I would write her a Christmas card."
The most memorable thing for Wai Sze Nga was leaving her phone and laptop at the movies. Luckily it was her company's cinema and in the end she was able to find the phone. She joked, "The phone had no private photo." Speaking of the 7th Emperor Cinema opening, she has attended every opening ceremony. She said that it was because she was lucky, and each time she would be reminded of her first love. She said, "My first boyfriend and I began to hold hands at the movies." Speaking of Christmas, she stated that she had many invitations and she would attend them all.
Tsang Lok Tung said that she would have to open on Christmas, mainly she would be busy with promoting and recording her new song release next year. As for the two already completed films, they would probably open next year. She also said that she already had several invitations and some were from friends of the opposite sex. At the time she would go out a little, as she wanted to "leave bachelorette-hood".