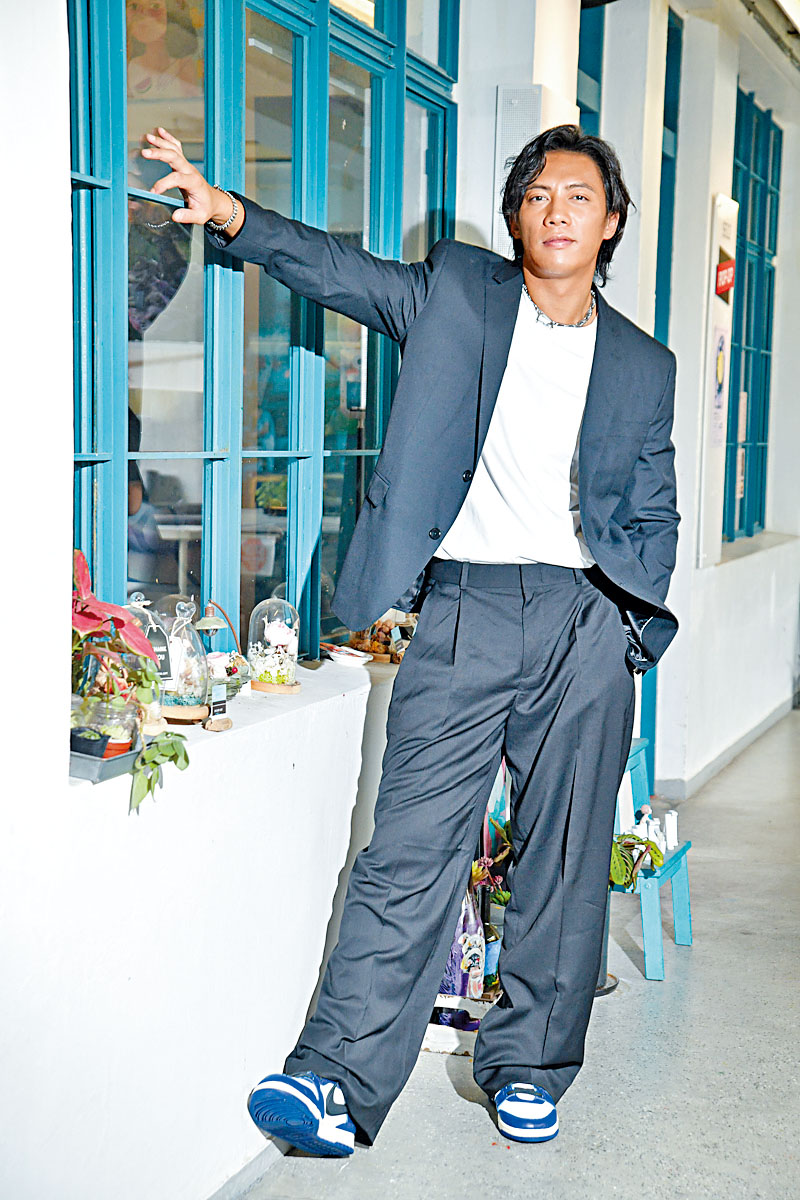 German Cheung
courtesy of singtao.com
Martial art star German Cheung Man Kit started studying martial arts at age 3 and has been known for playing villains and action fighting. This year he had a series of good performance, including an armed robber in the film RAGING FIRE (NO FOR). In it he paired with real kung fu with vicious expressions and left a deep impression; in the SPECIAL AGENT FAT KEUNG 2.0 music video he was the action director and played the muscular Big Boss. His fight with Keung To and Fat Boy (Leung Yip) also caught attention; in addition in Gigi Leung Wing Kei's new song STREAMING GOLD AGE music video he played a warm and sweet man. However no one would expect that the tough looking guy would like to challenge a female role the most and was confident that playing tender would not be difficult for him at all!
German's performance this year has been brilliant. He humbly said that he only did his best. Studying martial arts with his father at age 3, at age 17 he began to come in contact with the film industry. Tall, skinny and multi-faceted, he was able to double for two or three male and female artists in one film. He has doubled for Vanness Wu (Ng Kin Ho), Andy Tien (On Chi Kit), and Louis Fan Siu Wong. He also caught Yeung Pan Pan's eyes and became a martial art coordinator. Only 6 or 7 years ago he made the on screen switch. He said, "When I started as an actor, people questioned 'Do you know how to act? Why should I give you a chance?' Often directors said that I was wasted not being a gangster. However lately some directors said that I was right for both heroic and villain roles." In recent years German broke out of the fighting and villain frame to try comedy, a challenge that made him very excited.
Recently appearing in a maid costume in a commercial, he actually wanted to challenge a complete woman role the most! He said that the cute type might make himself sick, but the tender type he was still fine with. He would conceive and design each character and do all of his homework. Instead if he had to be naked he would be bashful. Would he be able to accept gay characters or bed scenes? He said, "Bed scenes would be good, I have tried some, but before we got to the sex the fighting already began. Gay would be OK too, like (Leslie) Cheung Kwok Wing and (Tony) Leung Chiu Wai in HAPPY TOGETHER it would be a required attempt! With guys communication would be easier, not as awkward; intimate scenes with girl must be very carefully handled and communicated."
The only goddess in German's heart was Leung Wing Kei, but many would be gods. Among them the only one he has not yet worked with was Tony Leung Chiu Wai. "I have to collect this stamp, Brother Chiu Wai is too great!" As for his performing art career representative work, would he like to be like Louis Koo Tin Lok as an entertainment tycoon or like Donnie Yen Chi Tan with his own series of kung fu films? He said, "Both, I might not be able to reach Boss Koo's achievements, but I really appreciate how he gladly helps others and new comers. I too very much hope to be able to use my strong suit to help the development of action films. Of course I too want to be 'the Strongest in the Universe' like Yen Chi Tan, but I don't have to be the first, I would be fine with the second. Haha!"