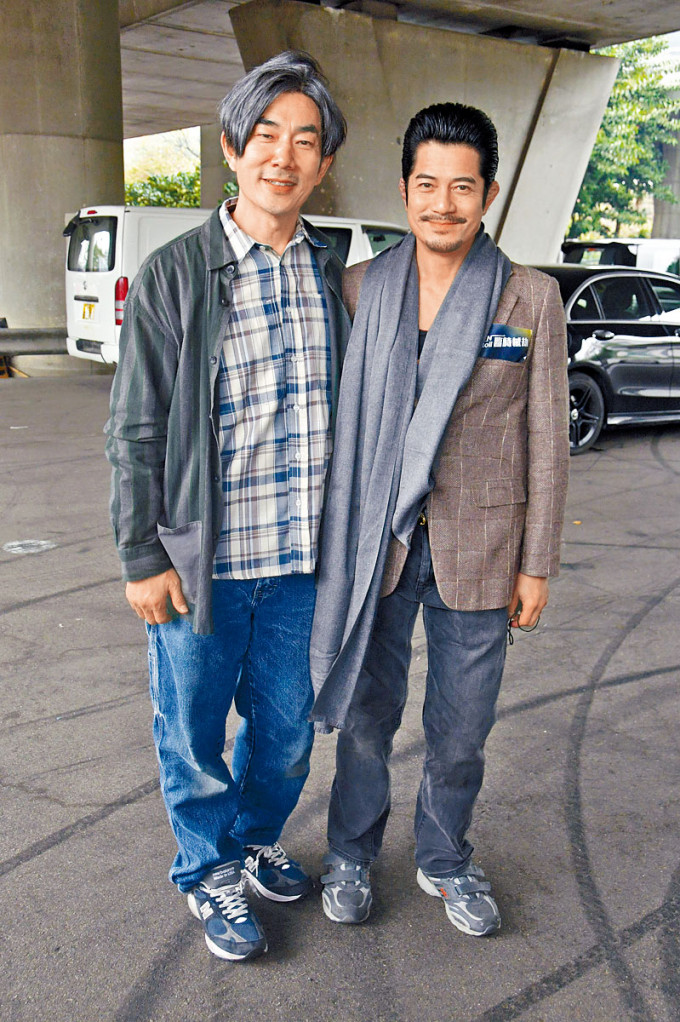 Richie Jen finally gets his wish after 20 years to work with Aaron Kwok
courtesy of singtao.com
Aaron Kwok points a gun at Gordon Lam and Richie Jen
Maggie Cheung Ho Yee is afraid of shooting a gun but has to play a cop this time
courtesy of on.cc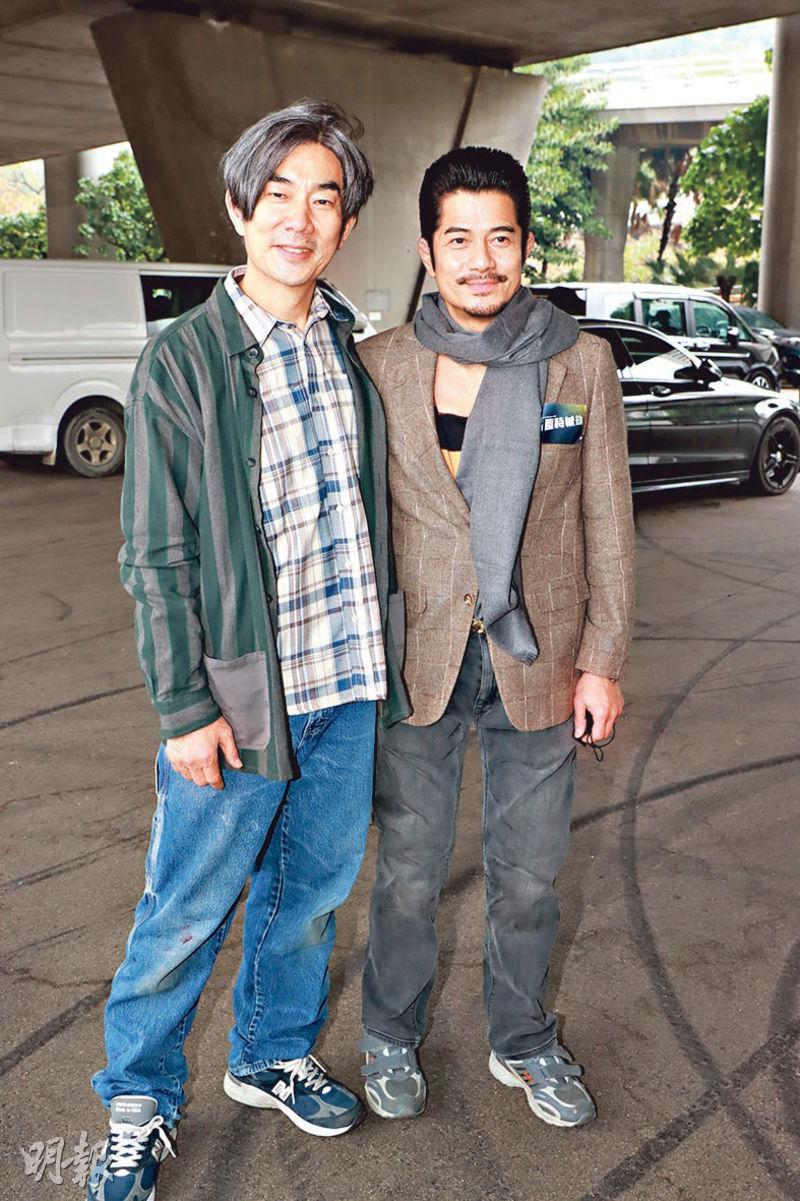 Richie Jen and Aaron Kwok have known each other for years but work together for the first time on the film ROB N ROLL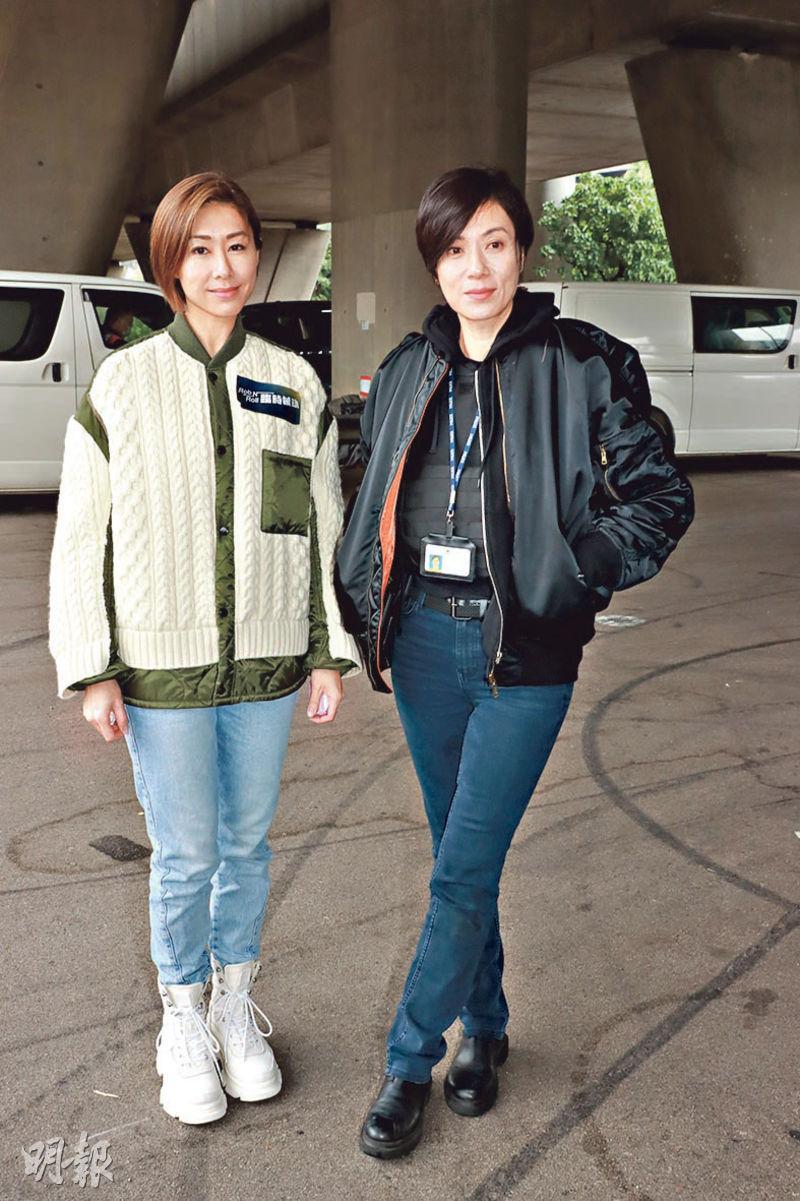 Nancy Wu plays Gordon Lam's wife while Maggie Cheung Ho Yi plays a cop
courtesy of mingpao.com
Aaron Kwok Fu Sing, Richie Jen (Yam Yin Chai), Gordon Lam Ka Tung, Maggie Cheung Ho Yi, Nancy Wu Ting Yan, Mike Tsang Pei Tak starred ROB N ROLL (LUM SI HAI GIP) shot at the Kwai Chung cargo terminal. In the film Sing Sing, Siu Chai and Lam Ka Tung played robbers. Yesterday the trio performed a gun fight scene. Their costumes all had never before seen breakthrough. Sing Sing even had a pair of realistic looking "cauliflower ears", Siu Chai wore a wig to resemble a middle aged uncle, while Ka Tung dressed like a taxi driver.
Sing Sing said that he has known Siu Chai for 20 some years, but this was their film together. Sing Sing talked about his new look, "Each time before work I have to spend a hour on special effect make up. Due to the 'cauliflower ears' and fake buckteeth, sometimes when I spoke with too much excitement or movement the teeth would fly out. Often because of that we had bad takes, which we all thought were pretty funny."
In addition, Sing Sing said that the Temple Street shoot was very memorable. He thanked the related government departments for their assistance, and the neighbors for not complaining. Speaking of earlier when Tsang Pei Tak kicked him in a scene, Sing Sing explained that actually he was the one knocking his co-star over, and stressed that he was not injured at all.
In addition, Sing Sing would perform at Central for a harbor New Year's Eve countdown. Has he have the time to rehearse? He said, 'Actually some scenes only have Siu Chai and Ka Tung, then I can take the time to rehearse he choreography. The last time I performed on the stage was already last year when I performed the pandemic harbor show in Tsim Sha Tsui, so I am very excited to have another chance to rehearse." As for MIRROR performing another New Year's Eve countdown, Sing Sing pointed out that the most important was the audience would be happy. Hong Kong needs new singers and he was happy to hear it. Everyone could work together for a good show.
Maggie Cheung Ho Yi gave up many first time for this performance. Playing a cop in a gun fight for the first time, she was the most afraid of fire crackers and gun fights during a shoot. She would forget her lines and her knees would get weak. This time she stepped out of her comfort zone for a big breakthrough. She praised Sing Sing for being able to deliver his lines while opening fire.
Nancy Wu Ting Yan in the film played Ka Tung's 8 months pregnant wife. She joked that she has never played such an impoverished character. She lived with Ka Tung and Sister Bau in a very small home, and had many argument scenes with Nina Paw Hee Ching. It felt very different from when they worked together on a series. She praised her first time co-star Lam Ka Tung for being very friendly. During the shoot he was very trusting and took care of her. In particular this was a comedy, and colleagues' advice was very important. She hoped to have a chance to work with him again.