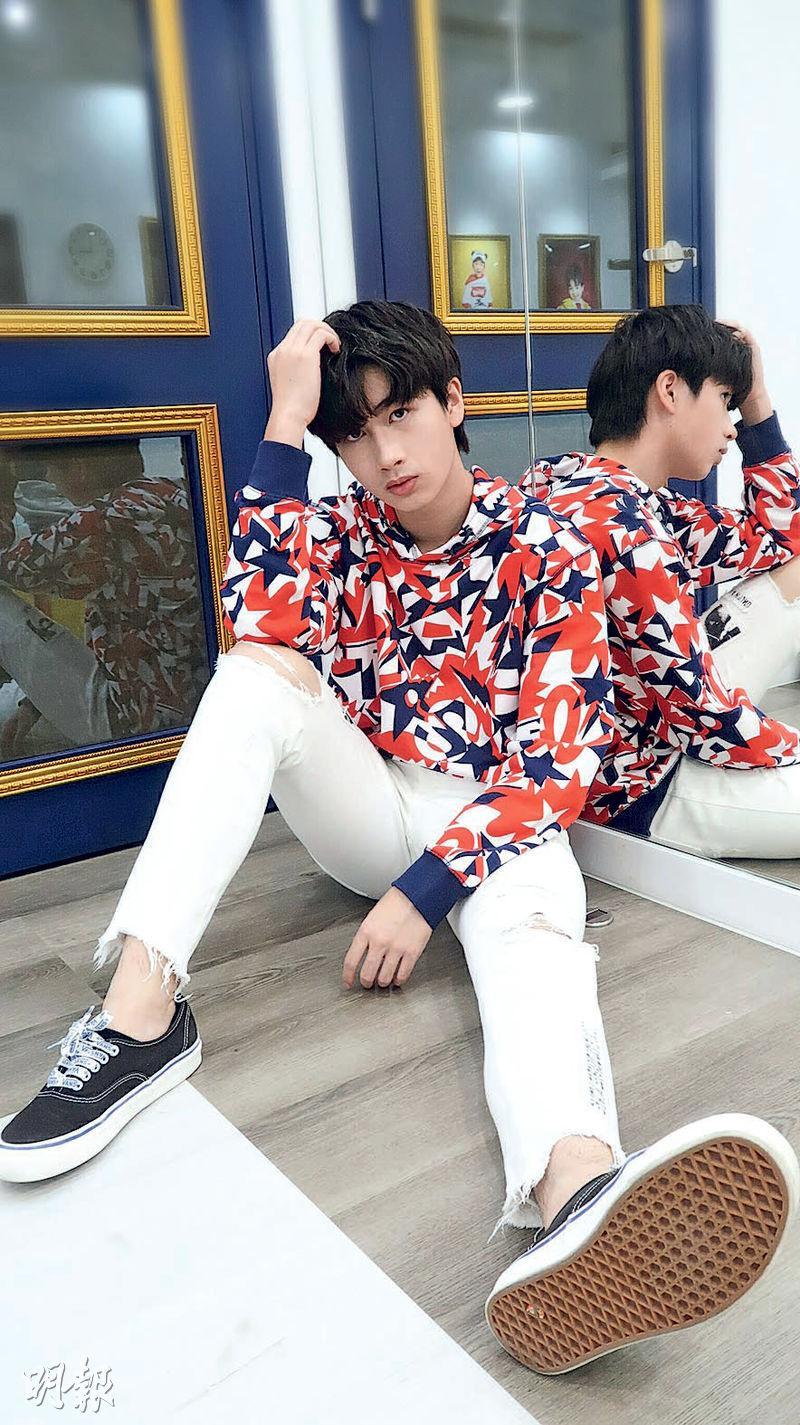 After finishing Form 5 Fung Ho Yeung is determined to quit school and chase his show business dream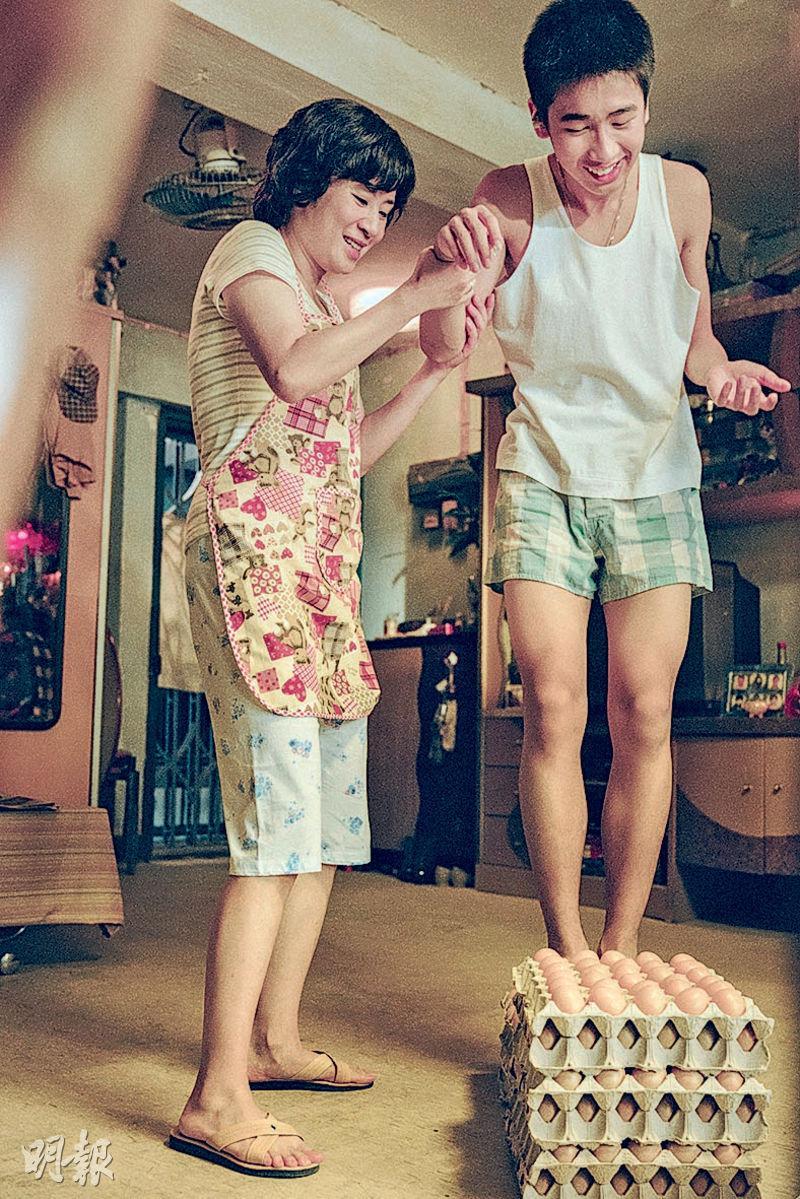 Fung Ho Yeung in ZERO TO HERO played the adolescent So Wa Wai, even Sandra Ng praised his performance.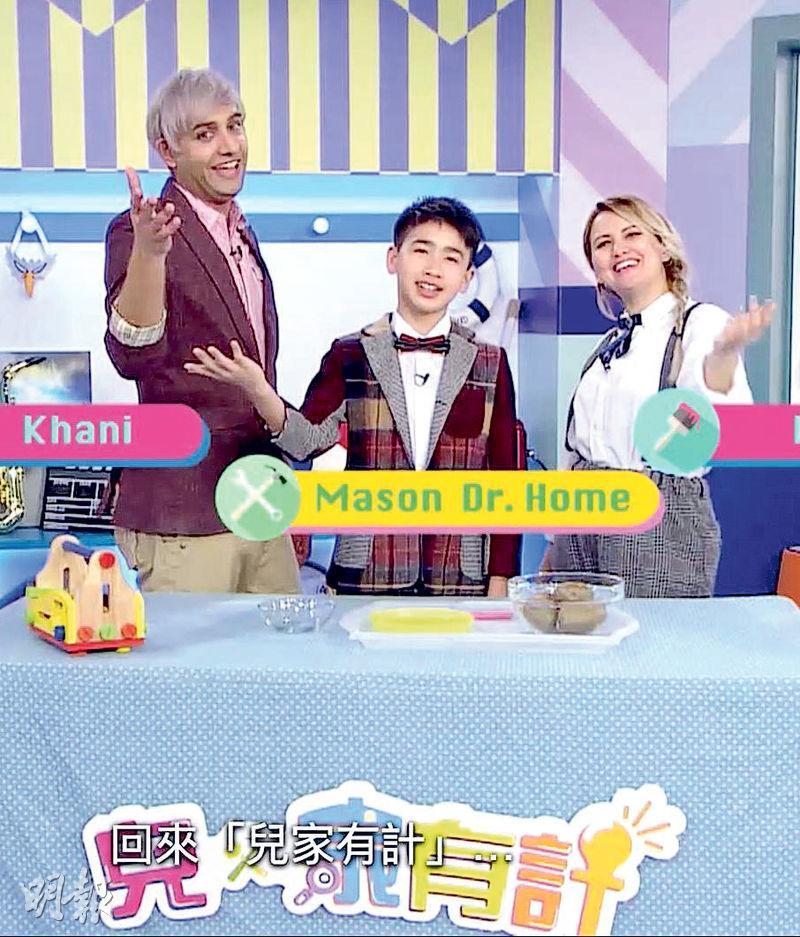 Fung Ho Yeung has been on a ViuTV program
courtesy of mingpao.com
The 17 year old Fung Ho Yeung in the film ZERO TO HERO (MAMA DIK SUN KEI SIU JI) played the Paralympic gold medalist So Wa Wai's adolescence and received good reviews. Recently he decided to quit school and work fully toward on-camera development. Yeung Yeung borrowed SQUID GAME's Player 001 motto "Giving your all to do something you want to makes you the winner" and expressed his determination to quit school. His role model would be Best Actor Nick Cheung Ka Fai. He said, "I really admire him for being able to master any role. I too hope to achieve success in show business."
Yeung Yeung admitted that due to Asperger's syndrome in childhood, he felt lost at school. In early secondary school he even began to have wild thoughts and felt discouraged about his future. "I constantly thought about life, whether I had to follow the rules exactly: study to get into an university, work, get married and have kids, retire, experience birth, aging, illness and death then it's over?" He was fortunate to have the attentive care from my family. In Form 5 he was arranged to study acting. Later in secondary school he began to work on children's program, television series and film, slowly inspiring him to set his next life goal.
Yeung Yeung before this summer vacation completed Form 5. Due to the success of ZERO TO HERO his self confidence grew, so he decided to quit school, actively study performing arts and pursue his dream. Yeung Yeung said, "I made this movie at age 14, in August this year it was finally released and landed on the first spot in Hong Kong on Netflix after 3 days. My character in the film was very hard to play, I didn't have much experience either. I was very lucky that viewers really liked my performance and didn't give it any poor review."
Yeung Yeung after quitting school had a discussion with his parents. Right now he isn't sitting idly by, instead everyday has been filled with training courses. He said, "Now I am co-ed, working as a teaching assistant in hobby classes and receptionist to gain work experience; I am learning Putonghua, English and Korean, I also have ice skating, horse riding and kung fu lessons. Later I would like to study singing and dancing. Ultimately competition is big in show business, I have to learn more to elevate my own skills." He revealed that he has never dated before, and did not have any romantic problem. He hoped to build a firm foundation before considering applying for the Academy of Performing Arts. "I worked with (Louis) Cheung Kai Chung on the movie, I learned he graduated from the Hong Kong Academy of Performing Arts. He is very nice, often sharing with me his acting technique and advice."