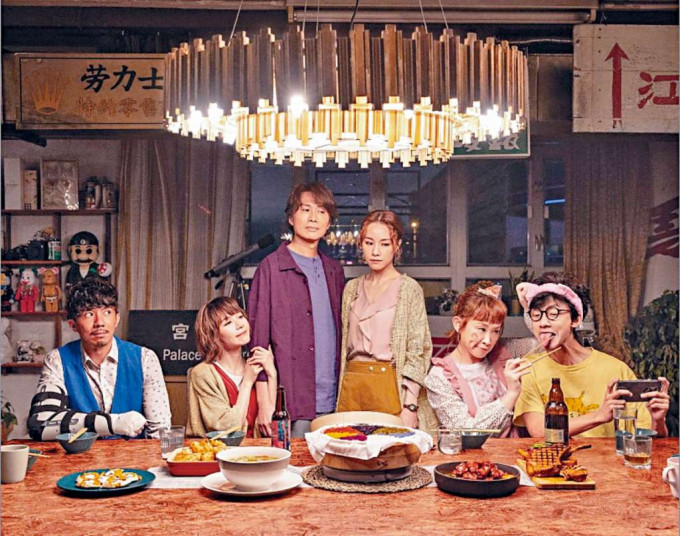 courtesy of singtao.com

The MEN ON THE DRAGON (YIK LAU DAI SUK) director Sunny Chan Wing Sun directed, produced and written heart warming Lunar New Year comedy TABLE FOR SIX (FAN HEI GUNG SUM) released its latest trailer and poster. In the trailer Wong Tze Wa with "Dinner at 8" set a dinner date with brothers Louis Cheung Kai Chung, Peter Chan Charm Man and their girlfriends Stephy Tang Lai Yan, Ivana Wong Yuen Chi and Minchen Lin and brought everyone into the most seductive dinner!
In the film the relationships between the six were all mixed up, each with their own intention at the dinner table. Through the screen one would be unveiled after another. The second brother (Cheung Kai Chung)'s girlfriend (Stephy) was big brother (Wong Tze Wa)'s ex; internet sensation Little Meow (Minchen Lin) is big brother's current girlfriend, but also attempted to seduce third brother Chan Charm Man and interfere between Chan Charm Man and Wong Yuen Chi. In addition, Tze Wa God and Stephy were about to kiss, perhaps the flame was rekindled? Stephy went opposite her goddess image in one scene screamed "You bitch!" in a shocking breakthrough.