courtesy of on.cc
Edko Film would give everyone a tram ride on December 30th, the day when Anita Mui passed away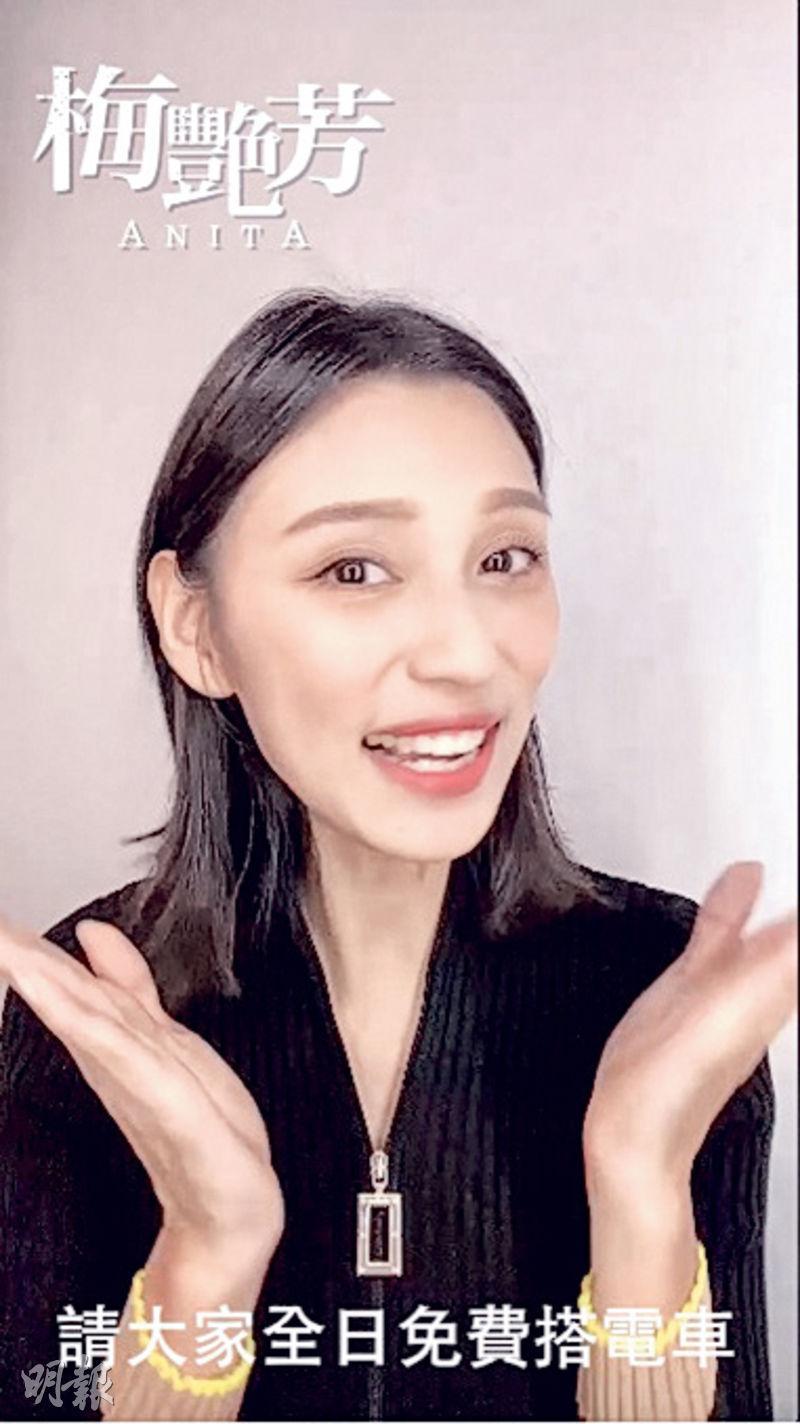 courtesy of mingpao.com
The Louise Wong Dan Nei, Louis Koo Tin Lok and Gordon Lam Ka Tung starred film ANITA since its November release is approaching HK$ 60 million at the box office. To thank everyone for their support and to commemorate the 18th anniversary of Anita Mui Yim Fong's passing, Edko film will on December 30th, Sister Mui's birthday, would pay for every ride on the Hong Kong Tramway as a gift from ANITA to the people of Hong Kong.
In the afternoon of December 30th, lead actress Wong Dan Nei, director Longman Leung and film company boss Bill Kong Chi Keung will board an extremely Hong Kong tram to thank everyone. Wong Dan Nei and director Longman Leung recorded a video to invite everyone to the free tram ride and remember the diva of a generation together.
In over a month since the film release, with the viewers' love and support of Sister Mui and Hong Kong the film under the pandemic still was able to set many number one records. They included the Chinese film opening box office of the year, the Chinese film single day box office of the year, the Chinese film total box office of the year, the Chinese film box office of the past five years, the box office for over one month and the Google 2021 most searched movies. According to the data, one of the 9 Hong Kong people have seen ANITA at the movies, the film so far has already opened in 12 regions around the world and gain proved Sister Mui's charm and the film's success.