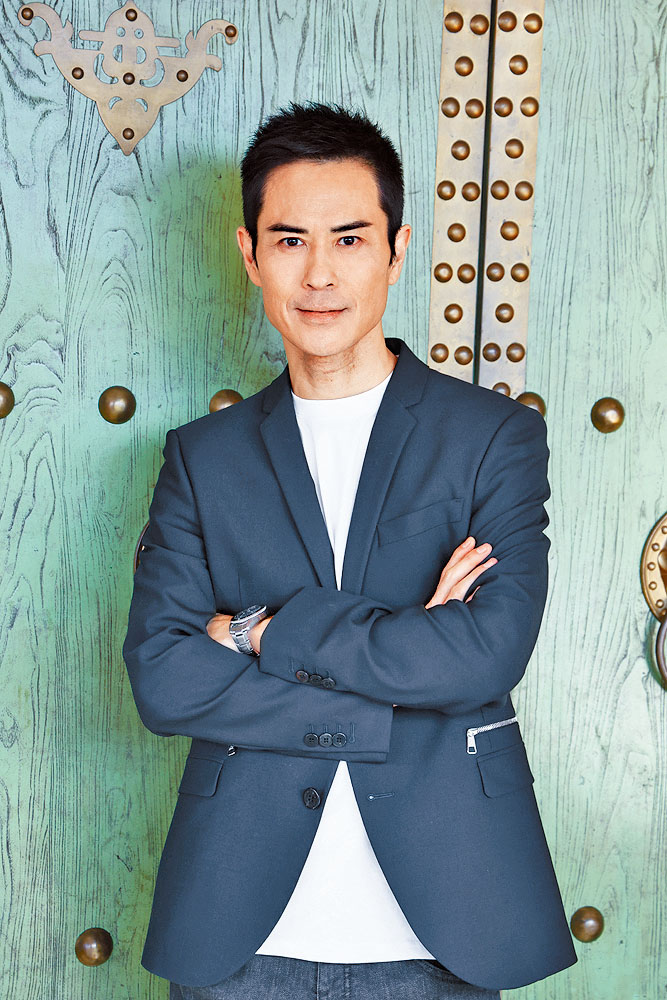 Kevin Cheng feels in life you can't want everything. If he has to choose he would put his family first
courtesy of singtao.com
Kevin Cheng's temper can be easily "triggered"
Kevin Cheng says during the shoot too many onlookers lead to some unpleasantness.
courtesy of on.cc
In the past few years Kevin Cheng has given up making money in the Mainland to be closer to his family.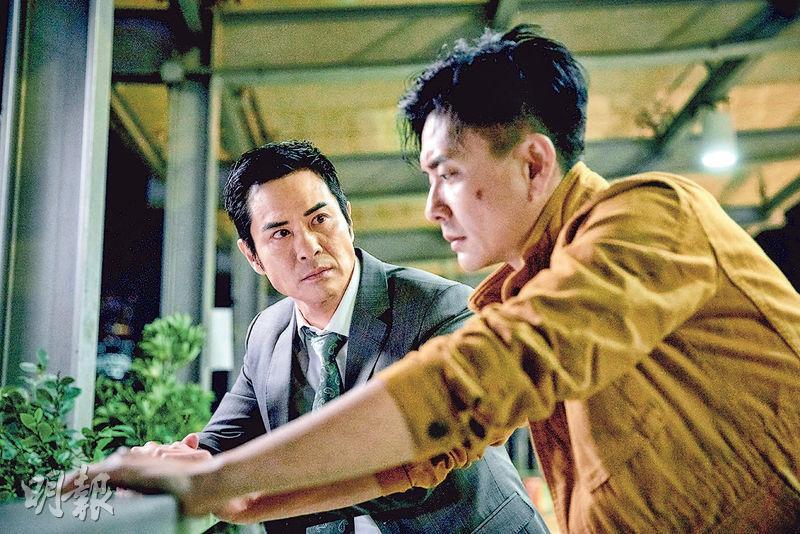 Kevin Cheng and Bosco Wong play brothers. In order to save him Kevin Cheng has many action scenes
courtesy of mingpao.com
The Raymond Wong Pak Ming produced, David Lam Tak Luk directed, Louis Koo Tin Lok, Julian Cheung Chi Lam and Kevin Cheng Ka Wing starred anti corruption film G STORM (G FUNG BO) will open on New Year's Eve December 31st. Cheng Ka Wing revealed that during the shoot a intoxicated foreigner tried to start trouble. He could not help but jump in. He almost got violent.
The film series span 7 years with Z STORM, S STORM, L STORM, P STORM, and G STORM. For the final chapter G STORM, the G not only represented G4 but the Independent Commission Against Corruption's internal department G unit -- the undercover unit. This time the story revolved around a multinational human trafficking case and would have many cargo yard gun fights, highway car chases, explosions and bullet raining scenes.
Ka Wing earlier took part in L STORM and P STORM. Would he be reluctant to part with the final chapter? Ka Wing felt that it would be a perfect ending. "No matter how good something is it would end one day, but only with an ending would there be a new beginning." In the film Ka Wing played an ICAC investigator, who had to face the conflict between his on screen brother Bosco Wong Chung Chak and justice. Ka Wing said that in this film he had less gun fights, but he still had action scenes. While shooting a fight and chase scene at Central's Lan Kwai Fong, something went awry and was unforgettable to him. He said, "During the shoot the pandemic hasn't happened yet, some foreign drunks caused trouble. At first when they were nosing around, I was still rather gracious. Later they used English curses to yell at people, somewhat looking for trouble. Tempers started to flare among everyone. Finally I couldn't take it and had a talk with them, using some English adjectives and almost added action scenes. The stunt team had to hold me back, I thought they might be afraid that they couldn't shoot the later parts and kept them from getting off work. Finally the shoot completed smoothly, no one made a move." Raging at the moment, Ka Wing looked back and felt that he got impulsive. He joked, "I learned a lesson, if it would happen again I probably should go to the side and wait for them to take care of it before taking my mark. (Do you still have a temper?) That's right, even when I am several decades old, ignite when triggered."
Ka Wing admitted that in the past ten years he changed a lot. Before he would get mad when the paparazzi followed him and took photos in secret. Now he would only get angry easily when his child would be affected. "Because children are innocent, they have no idea what is happening. Protecting children is the responsibility of a parent." With two sons, Ka Wing felt that he understood the importance of being a parent. Thus before speaking he would watch what he would say. He said, "Once I drove to pick my older son from school, the car in the next lane cut in without signaling. I only said, 'Use the signal', then my old son imitated my tone and said, 'use the signal'. I thought luckily I didn't add any adjective, after that I have been very careful with what I would say."
Putting family in front of everything, would Ka Wing be more careful with his action films? Ka Wing said, "In this business there is only shooting it, otherwise you don't shoot it. It's tough, even without fighting, any film more or less would have action scenes. Even when I play a pediatrician I still have to chase a thief. It's inevitable, so I can only be a little more careful. If you do it you have to do it. (Do you have any genre that you wouldn't make?) Category III films, I don't have the ability to anyway. (What if you have to get big like Nick Cheung Ka Fai and Owen Cheung Chun Long?) If the script would be very attractive I would give it a try, but if I have to get into Cheung Ka Fai shape it would be very challenging. Ka Fai behind it all had to give a lot. Cheung Chun Long was a little better, because he is still young. He really got into great shape. (Do you want to try it?) When you reach a certain age, to get into that shape you have to pay double the price and it really is very damaging to the body. (Would you like to flex your muscles?) When the subject is right."
After years in film, Ka Wing has played many characters. He would like to challenge a biographical film, playing the entire life of a character. However he has never thought about which legendary figure he would like to play. Having sung, act in movies and the stage, Ka Wing has won the television station's Best Actor twice. What would he like to pursue in his show business career now? He felt that he has not passed the grade. "In the past 4 years I mainly made movies, but I haven't passed yet. I haven't had a representative film. My revolution hasn't succeeded yet. I still need to work hard. Actors are very passive, they would never know what the next role would touch upon so they keep wagering; like Director (Johnnie) To Kei Fung said 'If you don't leave the table you still have a chance to win'. However they don't know when and whether they would, the winner isn't announced until the day of retirement, maybe they do or they don't. At least I haven't stopped trying, I have no regret."