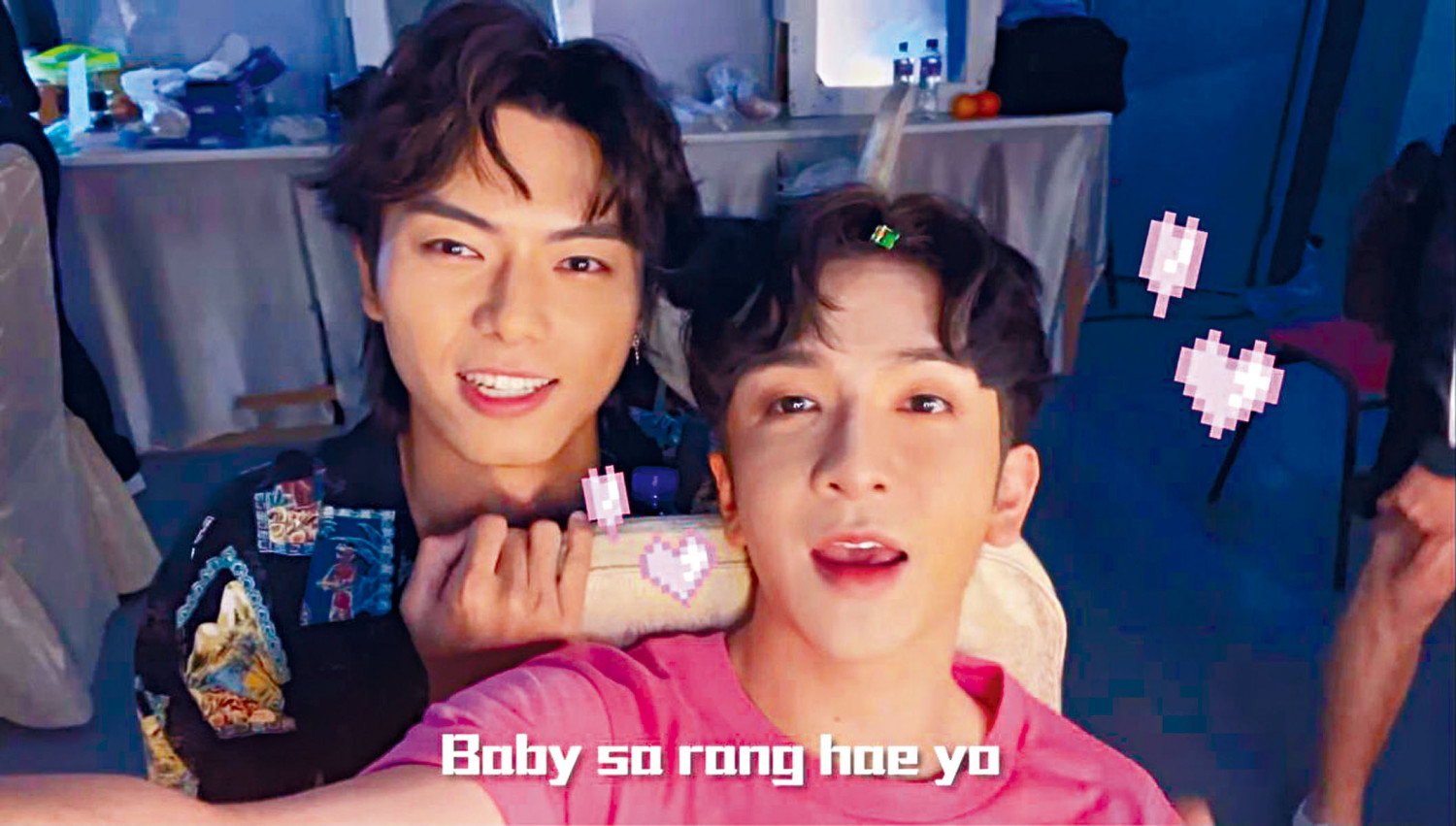 193 is very envious that Anson Lo got to play the lead
courtesy of singtao.com
Anson Lo Hon Ting's first film SHOWBIZ SPY has had rave reviews since its release. Yesterday he posted a video to share his production experience.
The film had many fight scenes and some highly difficult stunts like the cartwheel and the kip up. Cult Leader's several minute long martial art action scenes in the film actually required continuing practices. In the video he showed his bruised arms, but he insisted on finishing the shoot like a professional would. The Disciples in order to support their idol said in the messages that they have already seen the film and some even watched it five times or more. In the video when Sister Fa asked the martial art coach if Cult Leader had any potential to become a kung fu star, he praised Cult Leader for his intelligence. "For his first time he already got a very high score." For the kip up scene he was able to do it in just one take.
193 (Kwok Ka Chun) said that he was very envious that Cult Leader was able to play the lead. He even asked Cult Leader to pinky swear, "Promise me, I would be your male lead in your music video and you would be the female lead." Cult Leader rolled his eye out of the sheer nonsense.