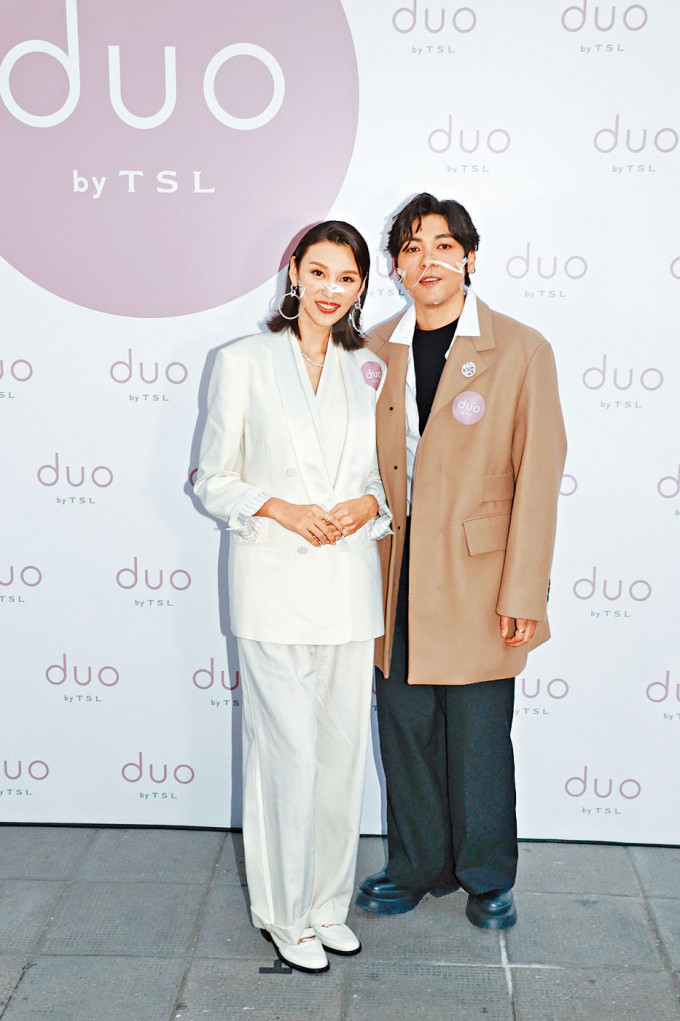 Louise Wong and Sheldon Lo say their first event as a couple is very meaningful
courtesy of singtao.com
Louise Wong and Sheldon Lo plan to have another child, but for now work comes first
courtesy of on.cc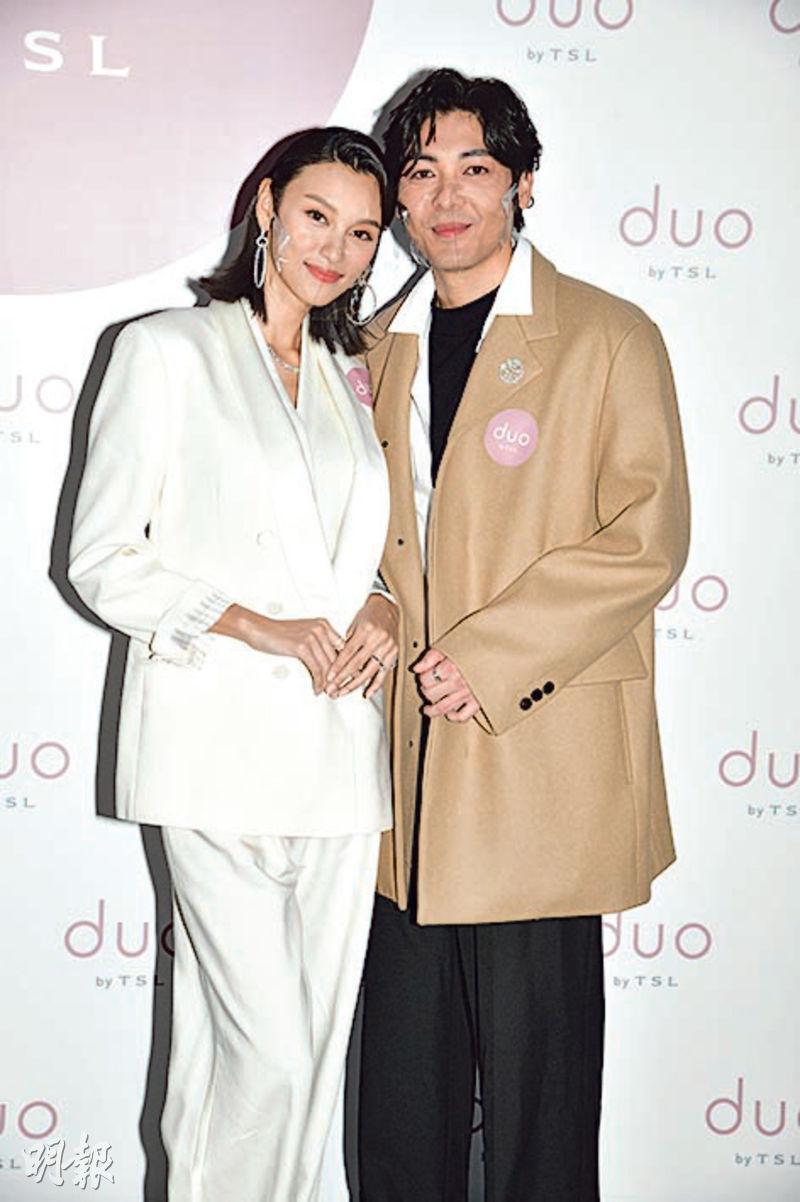 courtesy of mingpao.com
Louise Wong Dan Nei and Sheldon Lo (Law Hau Yung) appeared at a public event for the first time as a couple. During it Law Hau Yung declared his love. "We love each other, have been through the highs and the lows together, walk forward holding each each and hand in hand get past everything."
Working an event as a couple, Law Hau Yung said that he was very happy. Was the salary very satisfactory? Wong Dan Nei said, "Money wasn't the most important. Actually this month was our one year wedding anniversary, we thought it was meaningful so we took this job!" Did her husband propose with a diamond ring? She said that he did, but it was the thought that counted, "I won't say how many karat it was, we are very pure and simple. We have no elegant format, everything is about the heart. At the time we were in Australia. He drove 5 hours to take me to someplace I have always wanted to go, Pink Lake. Although my butt hurt from sitting, it really was pretty. At first I thought we were just going there for pictures and a little romance, I didn't expect him to propose to me as a surprise. It also left me with a beautiful memory!"
Speaking of ANITA's Mainland release being extended, Wong Dan Nei was very happy to hear the news. She was grateful to "Mui fans" around the world for still missing Sister Mui and still supporting her, she sensed their love for Sister Mui completely. As for Mui Kai Ming's trademark infringement lawsuit against Edko Films' production of ANITA, Wong Dan Nei said, "I have nothing to do with that, it's not my job to talk about it. I would leave it for Edko to handle. I could only keep working hard on audience appreciation events!"