Selena Li tries producing for the first time and gives her all
Selena Li has nothing but praises for the two leads Kenny Kwan and Adam Pak
courtesy of on.cc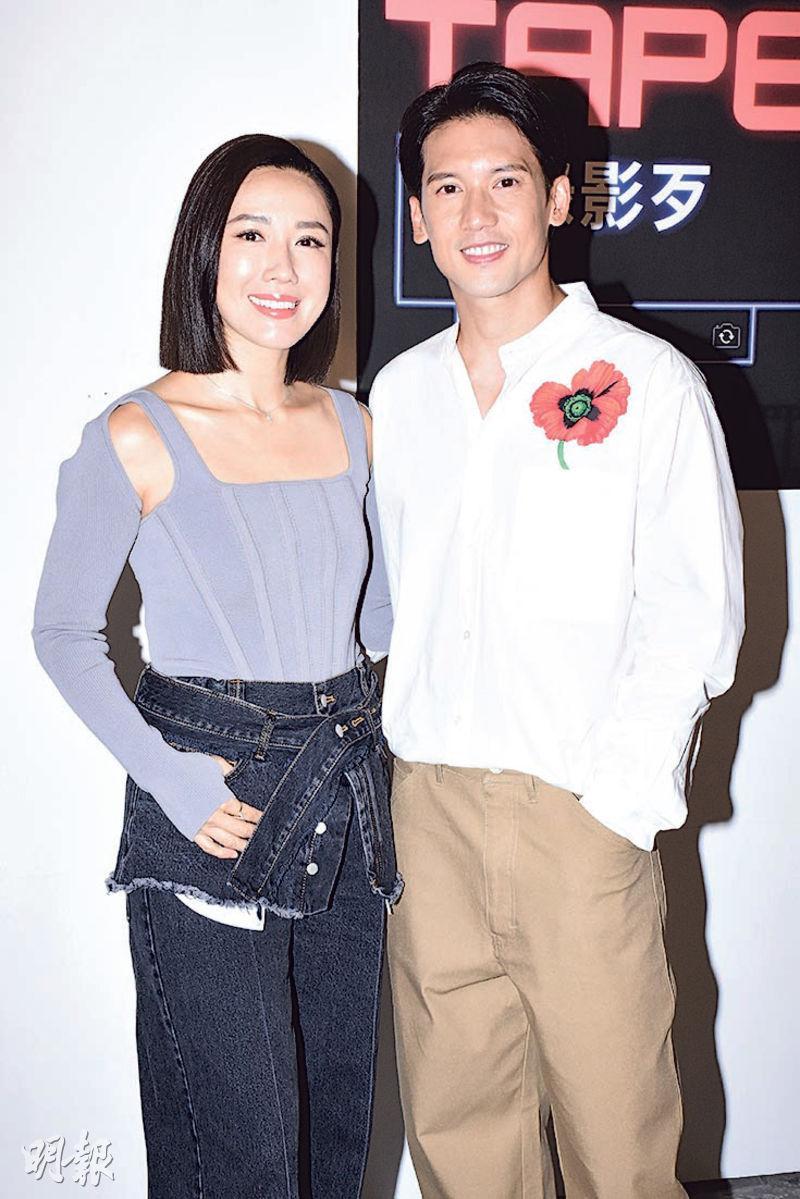 Producer and star Selena Li attends with lead actor Kenny Kwan the TAPE production start ceremony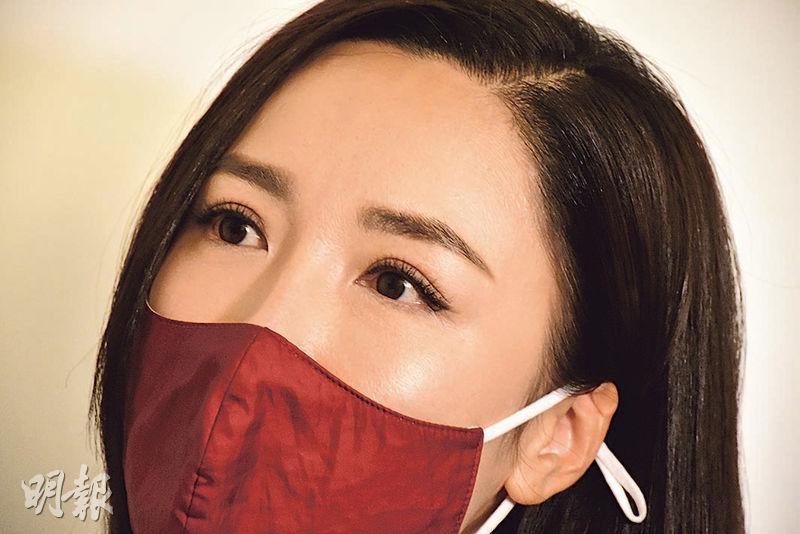 Selena Li has immune system illness and had two eye operations that left scars on her eyelids, but they could only be seen when she closes her eyes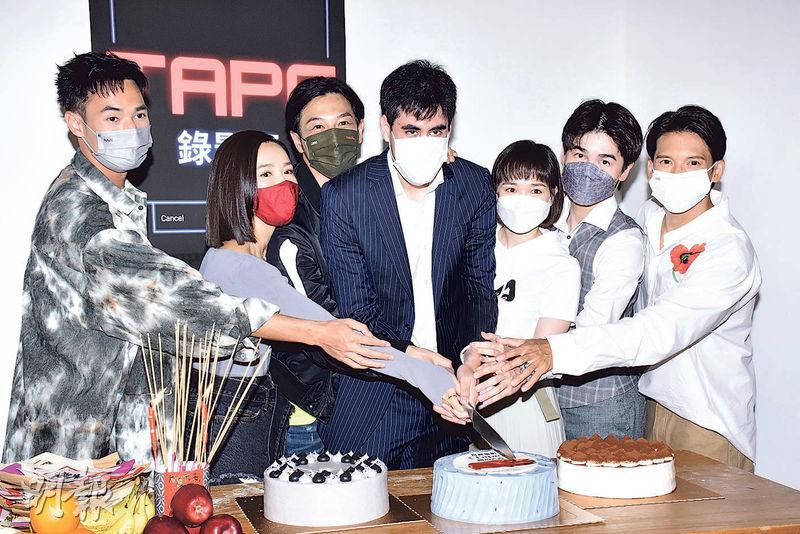 Director Bizhan Tong cuts a cake instead of a roast pig with the cast
courtesy of mingpao.com
The film TAPE (LUK YING DAI) yesterday held a production start ceremony. Producer and star Selena Li Sze Wa, Kenny Kwan Chi Bun, Adam Pak Tin Nam, Fung Ho Yeung and director Bizhan Tong attended the production ceremony that replaced the roast pork cutting with a cake cutting.
Producing a film for the first time, Li Sze Wa joked that it was like doing odd jobs. "From scripts, casting and auditions, hair and make up, finding sponsors to catering I have to arranged everything. The most difficult of course is money discussions, which another producer would be responsible for. I would arrange for Micheline food, when the team had good stuff to eat the morale is a little better too." TAPE would be a remake of a Hollywood film. Sze Wa would play one of the key female leads, because lead actors Kwan Chi Bun and Adam Pak Tin Nam in the film would have many lines she recorded all the lines from the three of them for everyone to rehearse with.
Only two months after returning to Hong Kong, Sze Wa was already working nonstop. Friends worried about the pressure on her and ruining her health again. She admitted that in the half of the year she has been recuperating. To keep her immune system from affecting her eyes, she had an operation and energy therapy. "Actually I still couldn't return to 100%. No one can tell from just looking at me, but I can tell myself. I am only about 85% back. My eyes had two operations, my vision hasn't been affected, but my eyelids have scars. When I sleep and close my eyes they could be seen, normally you can't see them!"
Kwan Chi Bun yesterday had a toothache already on the first day of work. He said that perhaps he went to have his teeth clean less his gum is infected and very comfortably sore. When he had kale it hurt like being cut by a knife. Some said that as he got more wealthy he got less healthy. He joked, "I want even more wealth, but also want health!" In TAPE, he and Pak Tin Nam both would have many lines. Just his part of the script was already 200 pages and took him 3 weeks to remember. Luckily Sze Wan recorded everyone's lines so they would be convenient to memorize.
After completing TAPE, Kenny would go to the Mainland for another film. He said that he would not care about the issue of quarantine, as he would go anywhere to make money. However if the quarantine policy would be cancelled, he would immediately take three months off for a vacation. His first choice would either be Japan or Korea, instead he would not dare to go to Thailand for now. He saw in the news that many Hong Kong people were lured to Cambodia on the promise of a job, which scared him very much. Kenny pointed out that he probably would not be so easily fooled, mainly he understood that there was no free lunch. In addition he was not brave, so he probably would not fall for the scam easily. However he has received calls that about investing his mandatory provident fund. "At the time I really was interested so I said let's meet to chat. However when he asked for a name, the person refused to say and in the end even hung up. Haha!" Kenny also pointed out that since he started in the business no one has fooled him, he felt that this was the advantage of signing with Emperor. "After finishing a movie once, other actors called me to ask if I got paid. I said I did. As it turned out I was the only one who was fully paid on the entire team. When they heard my company name they paid very quickly, truly a big tree provides good shade! I have signed with Emperor for 20 years, in between I extended the contract many times!" Speaking of boss Albert Yeung Sau Sing has always cared for his artists, Hins Cheung King Hin has "robbed" the boss of over 10 one million dollar watches. Kenny joked, "I am not as talented as he is, when I went on the boat ride I said I thought of buying a boat. The boss a week later showed me the models and bought a over 200 million speedboat for me, (Catherine) Chau Ka Yi and (Michelle) Wai Sze Nga to have fun with!"