Louis Koo
Ng Siu Hin
courtesy of on.cc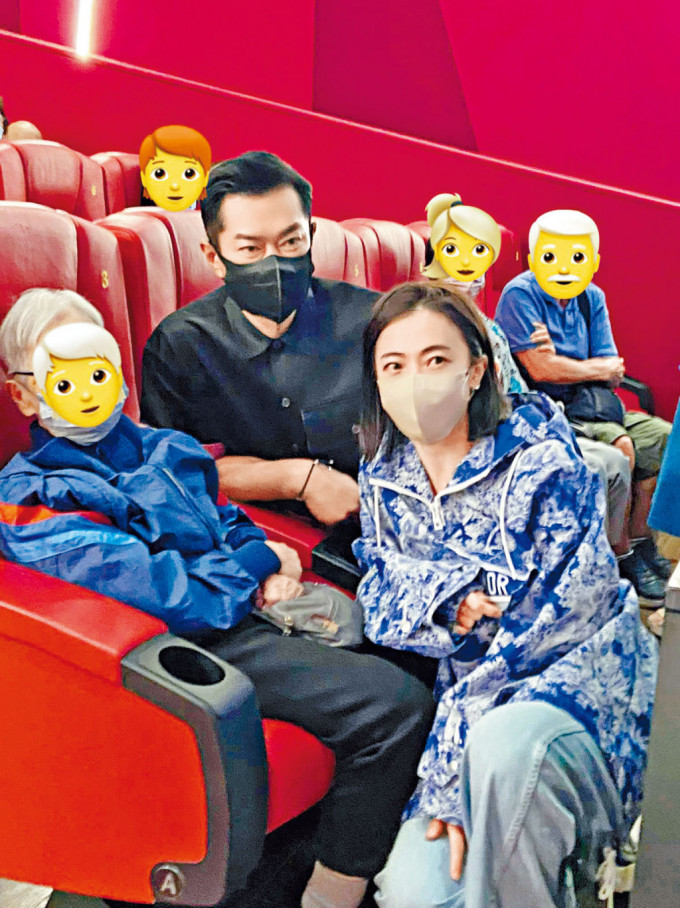 Kimbee Chan says as long as Louis Koo asks, she would support him
courtesy of singtao.com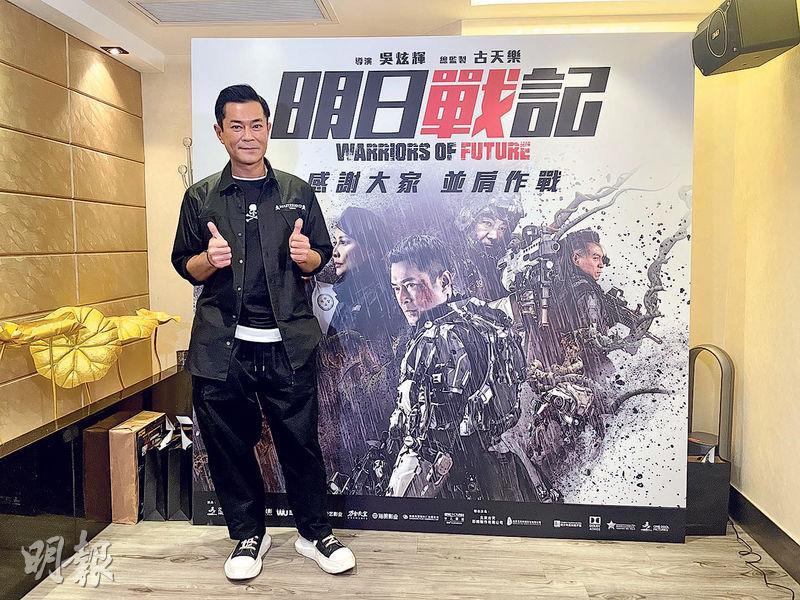 courtesy of mingpao.com
The Louis Koo Tin Lok produced and starred WARRIORS OF FUTURE (MING YUT JIN GEI) opened in Hong Kong in 3 short weeks, as of September 18th its box office has already passed HK$ 60 million. With HK$ 60.24 million (not including Macau box office) it has reached the sixth place in the top ten Chinese language film in Hong Kong film history. Koo Tin Lok and the actors thanked the cast, the crew and the audience for their support. Earlier, One Cool Film held a banquet for the hard working cast and crew. Attendees included Ng Siu Hin, Kevin Chu Kam Yin, German Cheung Man Kit, Tony Wu Tsz Tung, ANSONBEAN and girl group COLLAR's Winka.
Koo Tin Lok said about the film setting a new record again, "I am very happy that (the film) achieved good performance in three weeks. I hope to be able to go even further. My wish is for the film to be able to break into the Chinese language film top ten and set the latest box office record." Cheung Man Kit added that the last time he celebrated with a cake he already wished for the box office to break HK$ 100 million. Aside from box office expectation, Ng Siu Hin even had ambition for the WARRIORS OF FUTURE sequel. He said, "I hope it would break the box office with the most sequels in Hong Kong history. The boss would have to keep asking us to perform."
In addition, many mentioned that because of this film a positive atmosphere of supporting Hong Kong film has risen in Hong Kong. Goo Jai said, "First this is an innovative technology. Science fiction film is an industry. I want through the first science fiction film to be able to cultivate even more young people, to be able to get into the business and make different subject films. This industry needs some time to develop. Everyone would need to fight shoulder to shoulder for it to be able to have even better performance."
The Joseph Lau charitable trust last Monday (the 12th) and two days ago (the 18th) sponsored the charitable organization members to watch WARRIORS OF FUTURE. The trust director Kimbee Chan two days ago watched the film with everyone. Koo Tin Lok even made a personal appearance, played games with everyone and gave away prizes.
Kimbee Chan said that on day she received Goo Jai's call, saying that he would like to invite the children and the parents who the trust has helped to watch WARRIORS OF FUTURE. She said, "He couldn't be any busier, but he still remembers that everyone under the pandemic haven't gone to the movies in a long time. Although we have already held many charity screenings, he might not be able to appear each time to show his support. However on this day he along with (Philip) Keung Ho Man and others arrived at the Grand Cinema to give a surprise the children and the seniors. I was very happy to play games, take photos and give away prizes with Goo Jai and everyone!" She also said, "Goo Jai is a very kind and loyal friend I know in the business. Each time as soon as he asks, I would definitely support him!" She said that Goo Jai even told everyone that he made this film in hopes of everyone would cherish the Earth's resources, cherish the Earth. He even urged the children to be filial, so she hoped that everyone aside from enjoying WARRIORS OF FUTURE's shocking sensory experience, support Hong Kong's first science fiction film, but also seriously examine the deep layers of meaning that Goo Jai mentioned in this film.
WARRIORS OF FUTURE also kept using new technology to promote. Earlier at the K11 Art House Cinema a Proto Hologram equipment was placed, the first film in Asia to use Proto Hologram technology for a super realistic 1 to 1 front projected holographic display of film characters as film promotion and displayed the realistic the 3D footage. The audience would be able to experience in person the Proto Hologram superb technology and come in close contact with the souls of the film, the exosuits and the robots. Tse Kwan Yu and Wu Tsz Tung earlier attended the audience appreciation event and took the opportunity to take photos with the new technology.