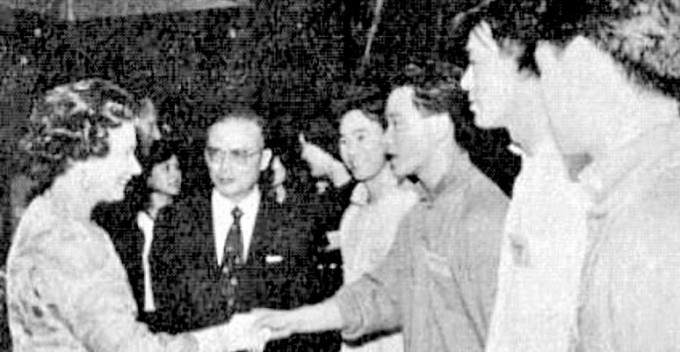 On the Queen's 1986 visit to Hong Kong, Leslie Cheung shook her hand
courtesy of singtao.com
Queen Elizabeth II passed away at 96 after over 70 years on the throne. In her life she visited Hong Kong twice. At the time she was not only very welcome with the people of Hong Kong, many Hong Kong artists performed for her live. The late superstar Leslie Cheung Kwok Wing even grasped the rare opportunity to shake the Queen's hand.
In 1975, the Queen made her first visit to Hong Kong. She visited over 4 day stay. In 1986 she again visited Hong Kong. At the time the Hong Kong government held a big show for the Queen and invited many of the top superstars and singers to perform, including Jacky Cheung Hok Yau, Jackie Chan and Leslie Cheung Kwok Wing. Gor Gor even shook hands with the Queen.