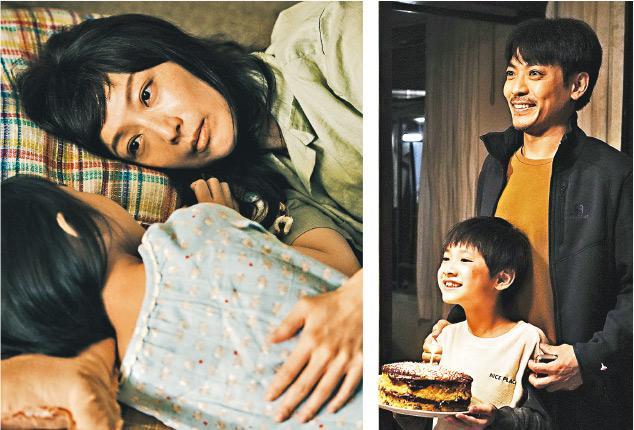 LOST LOVE depicts Sammi Cheng and Alan Luk as parents of a foster family, telling different stories of foster children
courtesy of mingpao.com
The Hong Kong Film Development Fund sponsored, Create Hong Kong fully supported "First Feature Film Initiative" professional group award winner LOST LOVE (LAU SHUI LOK FA) earlier was announced as one of the Hong Kong Asian Film Festival's closing films.
This film starred Sammi Cheng Sau Man and Alan Luk Chun Kwong, Hedwig Tam Sin Yin along with eight new comers Sean Wong Tsz Lok, Lee Yun Wai, Phoebe Ng Chi Kiu, Matt Jiu Kai Lam, Chui Ka Him, Maya Tsang Yui Tung, Wong Tsz Hin and Gordon Lau Chiu Kin. Its subject would be foster family, which has been widely covered by the press in Hong Kong in recent years and movingly adapted for the big screen.
The film centered around the Samm and Luk Chun Kwong played foster family couple, developed into a touching story with several foster children, examined how life would continue, and relationships that were only real due to their flaws. Sammi upon learning about the new film's Hong Kong Asian Film Festival selection was rather pleased and excited, as even the event program described the film as "a career-best performance".
"I am very honored to have participated in this film, very encouraged for the director (Ka Sing Fung) because his first film already became the film festival closing film. For a new director it would be a beautiful beginning! I hope through this event to be able to have exchanges with film lovers from around the world; even more importantly, for even more friends from different places to be able to enjoy this film." Sammi even added, "This time aside from being the director's first feature film was also a tremendous attempt for me in the 'non comedy genre'. I personally really like this movie. It isn't melodramatic, but the story and the character deeply touch me!" This film has been tentatively slated for an official release next year, and on November 13th it would be first screened twice as the Hong Kong Asian Film Festival closing film.