For the week ending Sunday September 25 2022
Photos courtesy of Yahoo! Movies Hong Kong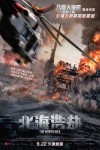 10 THE NORTH SEA
AKA : THE BURNNG SEA
d. John Andreas Andersen
Kristine Kujath Throp, Henrik Bjelland, Rolf Kristian Larsen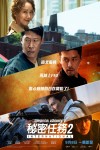 9 CONFIDENTIAL ASSIGNMENT: INTERNATIONAL
d. Suk-hoon Lee
Hyun Bin, Yoo Hae-jin, Im Yoon-ah, Daniel Henney, Jin Seon-kyu
Rating : IIB
Length : 129 mins.
Opening September 8 2022

[ CINEMA CITY ]
Confidential Assignment is back! This time, 3 countries are joining forces!

In order to bring down an international criminal organization that is hiding in South Korea, elite North Korean detective Lim Cheol-ryung is dispatched to the South, while South Korean detective Kang Jin-tae is sent to Cyber Crimes unit when an undercover operation goes South. He's desperate to return to his old team when he's given a special detail with Cheol-ryung once more.

As Min-young (Girls Generation ~ LIM Yoon A)'s heart is reignited to see Cheol-ryung once more, he and Jin-tae proceed to work together despite being suspicious of each other's motives. Just as they're about to raid the criminal organization's leader, JANG Myung-jun (JIN Sun Kyu)'s hideout, FBI agent Jack (Daniel HENNEY) bursts in!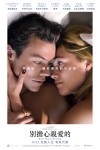 8 DON'T WORRY DARLING
d. Olivia Wilde
Harry Style, Florence Pugh, Chris Pine, Olivia Wilde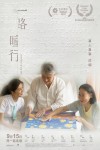 7 SUNSHINE OF MY LIFE
Can : Yut Lo Tung Hung
d. Judy Chu Fung Han
Kara Wai Ying Hung, Hugo Goh (Ng Toi Yung),
Karena Ng Chin Yu, Angus Yeung Tin Yue, Janis Chan Bui Yi
Rating : IIA
Length : 95 mins.
Opening September 2021 (POSTPONED)
Opening March 31 2022 (POSTPONED)
Opening April 26 2022 at the Udine Far East Film Festival
Opening September 15 2022

[ SCREEN DAILY ]
In this family drama, the young protagonist wants to get away from her blind parents at all costs, but when the opportunity comes, she realizes that she cannot cut all ties with them.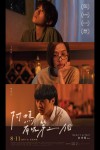 6 MAMA'S AFFAIR
Can : Ah Ma Yau Jor Dai Yi Gor
Lit : Ma Has Someone Else
AKA : K Fung Bo
Lit : K Storm
d. Kearen Pang Sau Wai
Teresa Mo Shun Kwan, Keung To, Jer Lau Ying Ting
Rating : I
Length : 127 mins.
Opening at the Osaka Asian Film Festival 2022
Opening July 26 2022 at the New York Asian Film Festival
Opening August 11 2022
Trailer :
https://youtu.be/bLNcvaR-pXw
[ THE FILM CATALOGUE ]
As MEI-FUNG, housewife and former top artiste manager, unearths a new star in CHING, she also draws jealousy from her teenage son HIN. Can a single mother find a balance between her family and her career? Is her dedication driven by love or responsibility?
[ SCREEN DAILY ]
A former talent manager, now a single mother, discovers a new star. She has to overcome her teenage son's jealousy and find the balance between career and family.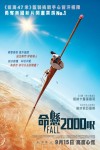 5 FALL
d. Scott Mann
Grace Caroline Currey, Virigina Gardner,
Mason Gooding, Jeffrey Dean Morgan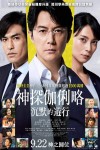 4 SILENT PARADE
d. Hiroshi Nishitani
Masaharu Fukuyama, Ko Shibasaki, Kazuki Kitamura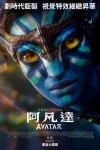 3 AVATAR
d. James Cameron
Sam Worthington, Zoe Saldana, Stephen Lang,
Michelle Rodriguez, Sigourney Weaver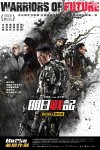 2 WARRIORS OF FUTURE
AKA : VIRTUS
Can : Ming Yut Jin Gei
Lit : Tomorrow War Journal
AKA : Mau Tung Jin Jung
Lit : Spear Shield War
d. Ng Yuen Fai
Louis Koo Tin Lok, Sean Lau Ching Wan, Philip Keung Ho Man,
Carina Lau Ka Ling, Nick Cheung Ka Fai, Tse Kwan Ho,
Tony Wu Tsz Tung, Ng Siu Hin, Wan Guopeng, Kevin Chu Kam Yin
Rating : IIB
Length : 112 MINS.
Opening June 27 2019 (POSTPONED)
Opening July 2021 (POSTPONED)
Opening August 15 2022 at the Hong Kong International Film Festival
Opening August 25 2022
Teaser :
https://youtu.be/WCW18rGjIvM
[ THE FILM CATALOGUE ]
In the not-too-distant future, pollution and global warming have left Earth barren, a giant meteorite crashed down and an odd looking vine started to grow from it. While this vine, people called it Pandora, sucked up the smog and began to purify Earth, it also grew at high speed destroying anything in sight. When the genetic map of Pandora was revealed, genetic modification became the last hope for mankind.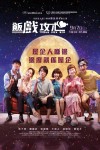 1 TABLE FOR SIX
Can : Fan Hei Gung Sum
Lit : Rice Drama Invades The Heart
d. Sunny Chan Wing Sun
Dayo Wong Tze Wa, Stephy Tang Lai Yun, Louis Cheung Kai Chung,
Ivana Wong Yuen Chi, Minchen Lin, Peter Chan Charm Man
Rating : IIA
Length : 119 mins.
Opening February 1 2022 (POSTPONED)
Opening April 24 2022 at the Udine Far East Film Festival
Opening July 23 2022 at the New York Asian Film Festival
Opening July 23 2022 (Preview)
Opening September 8 2022
Trailer :
https://youtu.be/k7BdhlOT0ME
Teaser :
https://youtu.be/TgfcHM8rHuM
Music Video :
https://youtu.be/B_RXfmvKYrE
[ BROADWAY CIRCUIT ]
It is often said that food and meals bring families together, but in TABLE FOR SIX it's clear that not all family gatherings are a cause for celebration. In this melodramatic comedy, three brothers reside in a home that they inherited from their late parents. The eldest brother Steve, theoretically is the man of the house, but he constantly is getting dissed by his two younger brothers Bernard and Lung for the decisions he makes, the inedible meals that he cooks, and his complicated romantic encounters. To prepare for a family reunion dinner, Steve seeks the help of Lung's girlfriend and foodie Josephine and in doing so, wins back their hearts for a while, until his old flame and Bernard's new girlfriend Monica shows up. That's a recipe for a disaster waiting to explode! The unexpected visit of Steve's part-time girlfriend Meow not only fails to turn down the heat and cool the awkward situation, but stirs up the sibling conflict even further.