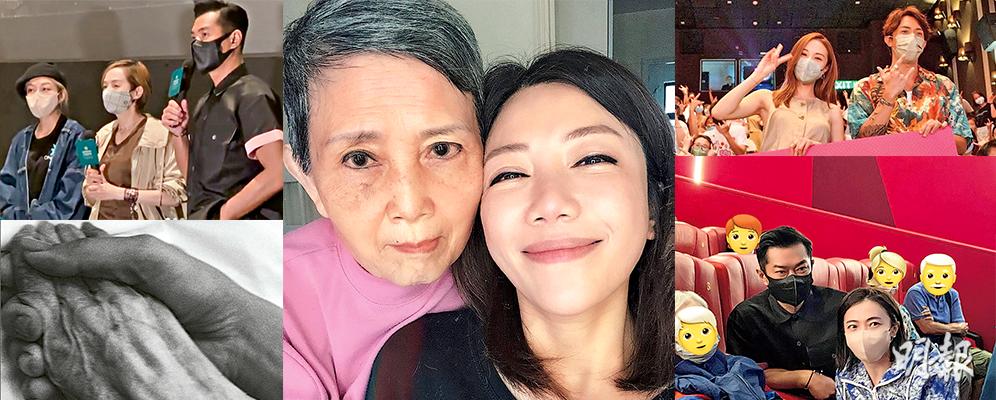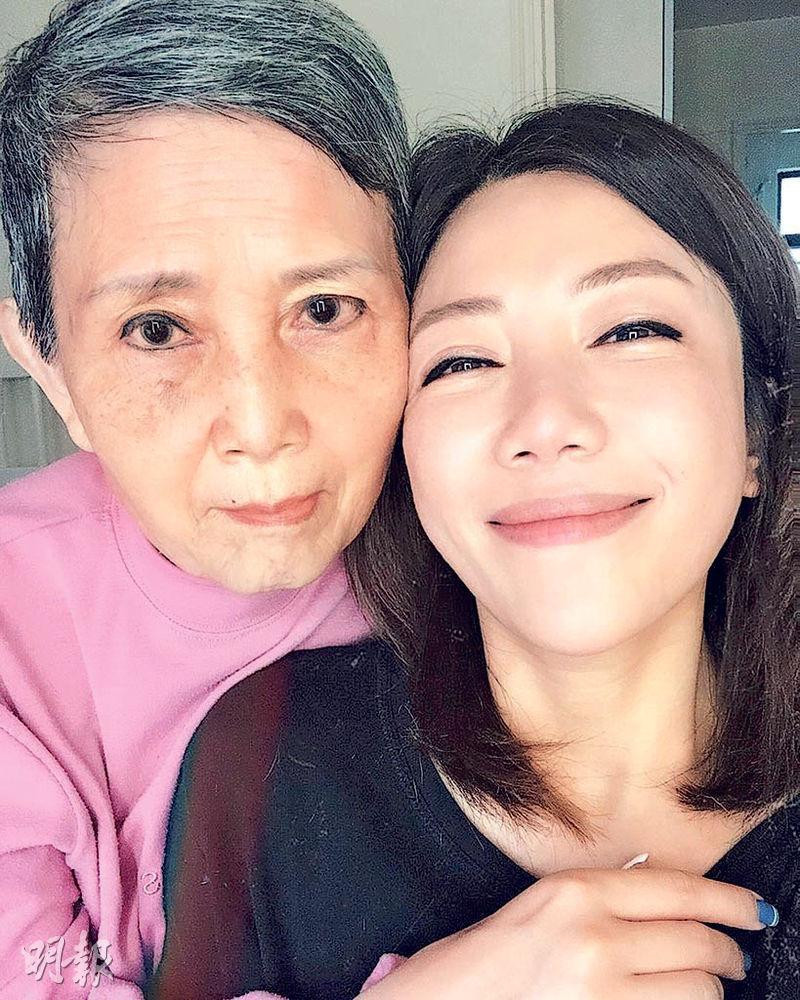 Kearen Pang lost her mother earlier, but she still toughed out several audience appreciation acitivities
Kearen Pang posts a photo of her holding her mother's hand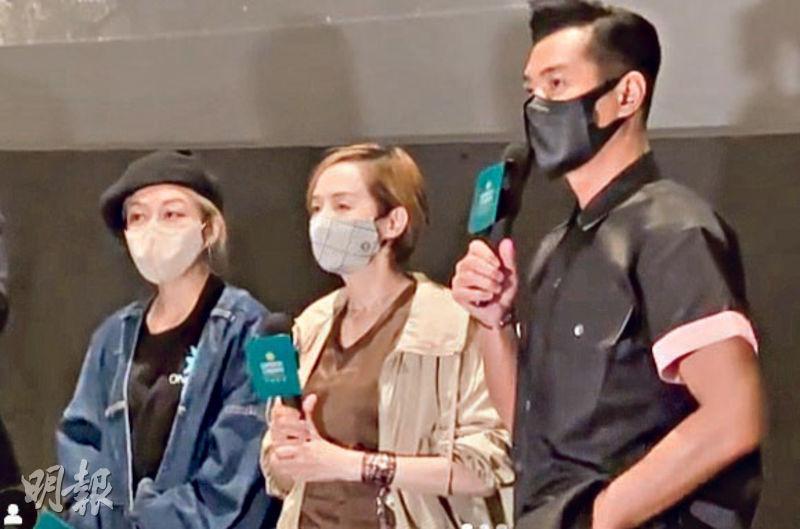 Kearen Pang despite the pain of losing her mother attends an audience appreciation event with Teresa Mo. Louis Koo also makes an appearance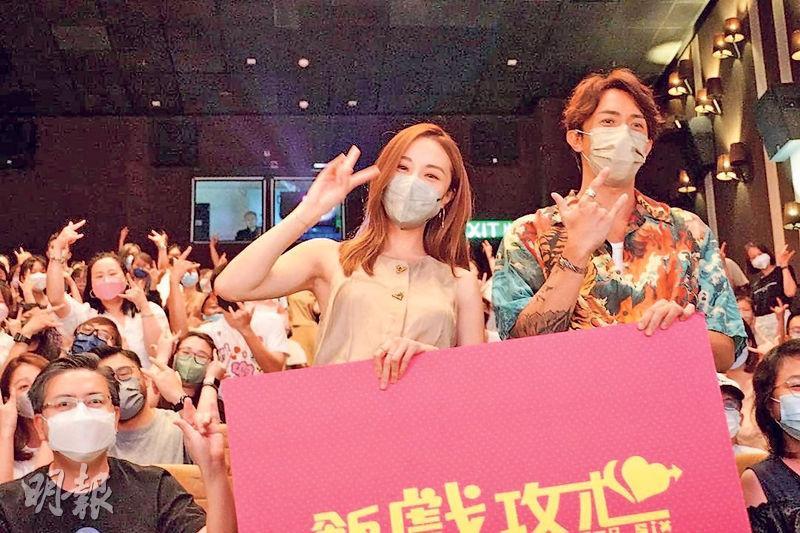 Stephy Tang and Louis Cheung celebrate the success of their film and continue to attend audience appreciation events
courtesy of mingpao.com
Recently Hong Kong films have been box office hits. While the Louis Koo Tin Lok produced and starred WARRIORS OF FUTURE (MING YUT JIN GEI) headed toward the fifth place Chinese language film in Hong Kong film history, IP MAN 3's HK$ 60.4 million mark. At the same time MAMA'S AFFAIR (AH MA YAU JOR DAI YI GOR) and TABLE FOR SIX (FAN HEI GUNG SUM) both passed the HK$ 30 million mark. The former's director Kearen Pang Sau Wai two days ago lost her mother, but she still toughed out the pain and went to the cinemas for audience appreciation events. She remembered her on social media, saying that from the draining heartbreak she felt love. The title of "mommy" became a call in memory.
MAMA'S AFFAIR passed HK$ 36 million at the box office. Director Pang Sau Wai's mother earlier passed away but despite the pain she still attended audience appreciation events with lead actress Teresa Mo Shun Kwan. Pang Sau Wai yesterday morning posted a hand holding black and white photo on social media, saying that her mother has already passed away. She wrote, "After leaving the hospital, I went home for a quick wash and attended several audience appreciation events. Today (September 18th)'s audience appreciation atmosphere was a little different. Before coming out at the second show, I hid in the back to watch the music video. When I saw Chi Hin (Jer Lau Ying Ting)'s final line 'Mommy', I knew that this title would become a call in memory." She continued, "I am saddened, but from the draining heartbreak I felt love. From the simple condolences I felt connected. From the silence of finding out I felt understanding. I wrote a story that started with Ma, while my story with Mama came to an end for now. When I kissed your face for the last time, it was cold just like normal. In the end I held your hand, just like normal, very soft and very warm. There is a time for everyone, a time when I see you again."
The Dayo Wong Tze Wa, Stephy Tang Lai Yan, Ivana Wong Yuen Chi, Lin Minchen, Louis Cheung Kai Chung and Peter Chan Cham Man starred film TABLE FOR SIX after 12 days in release passed the HK$ 30 million mark. To thank the audience for their support, Cheung Kai Chung and Stephy continued to visit many cinemas for audience appreciation events. The former posted a photo with Stephy at one event and said that in the past few days they already went to 30 audience appreciation shows.