Cya Liu earlier won Best Actress with LIMBO in Hong Kong and has a great chance to win another award.
Angela Yuen is surprised to be nominated for Best Actress, and gets emotional from challenging her elder Sylvia Chang in the same category
Louis Cheung is very pleased for the recognition for THE NARROW ROAD
LIMBO leads with 14 nomination, including Best Actor for Gordon Lam
Jennifer Yu upon learning about her nomination emotionally hugs her daughter
Mason Lee relies not only his father but his own skills for his ticket to the Golden Horse Awards
Kai Ko sets his goal higher from acting to directing with a New Director nomination
courtesy of on.cc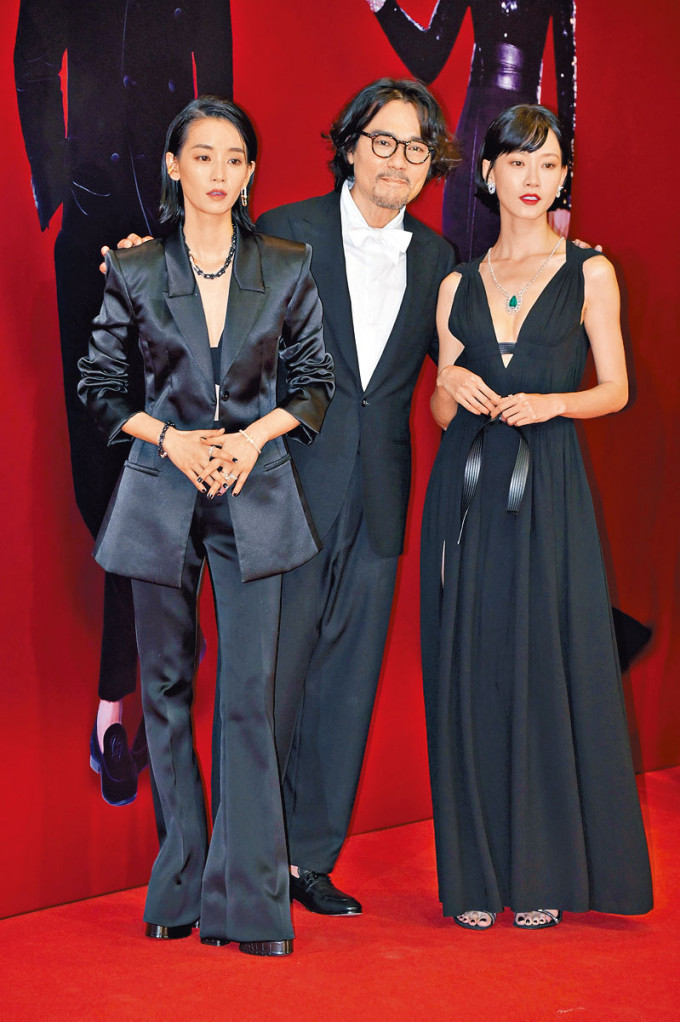 LIMBO's Cya Liu and Gordon Lam receive lead acting nominations
courtesy of singtao.com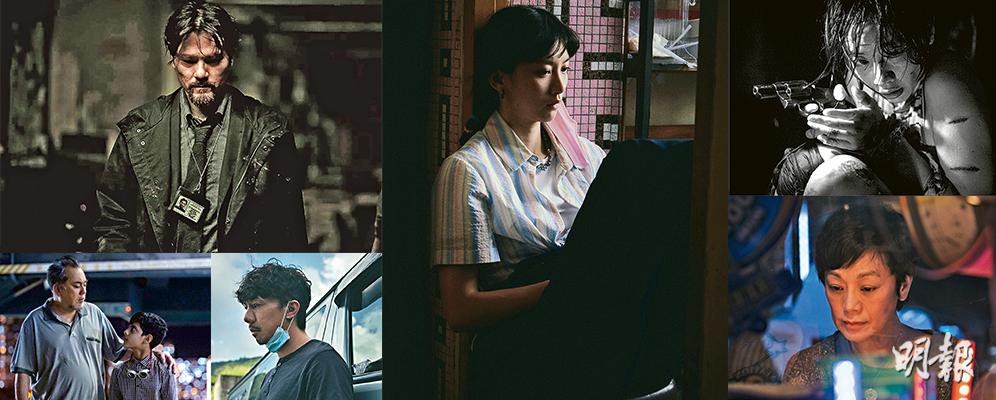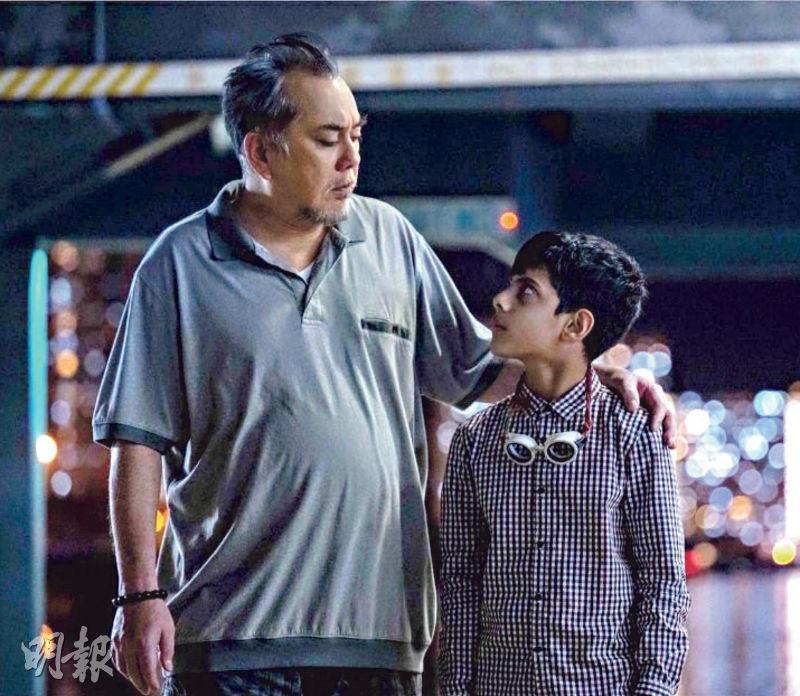 THE SUNNY SIDE OF THE STREET's Anthony Wong says the nomination is a bit of a surprise
Louis Cheung with THE NARROW ROAD gets his first Golden Horse Best Actor nomination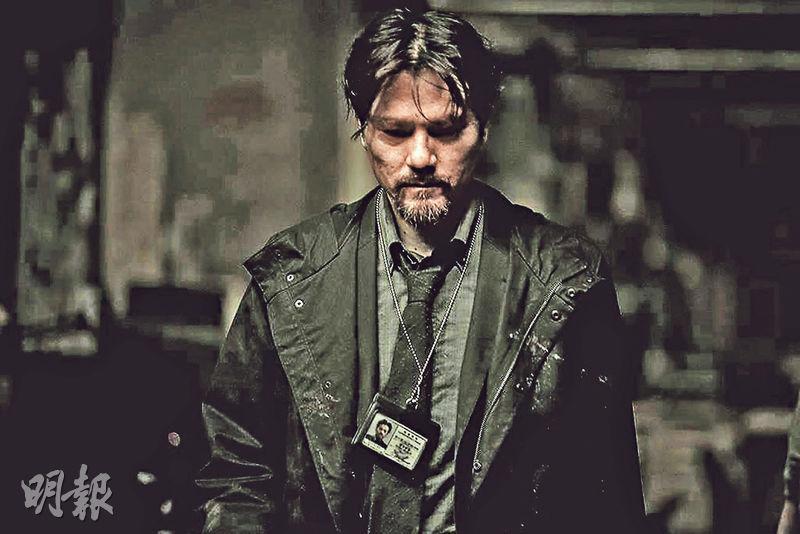 Gordon Lam gets a Best Actor nomination for LIMBO, for which he says the team's credit should not be overlooked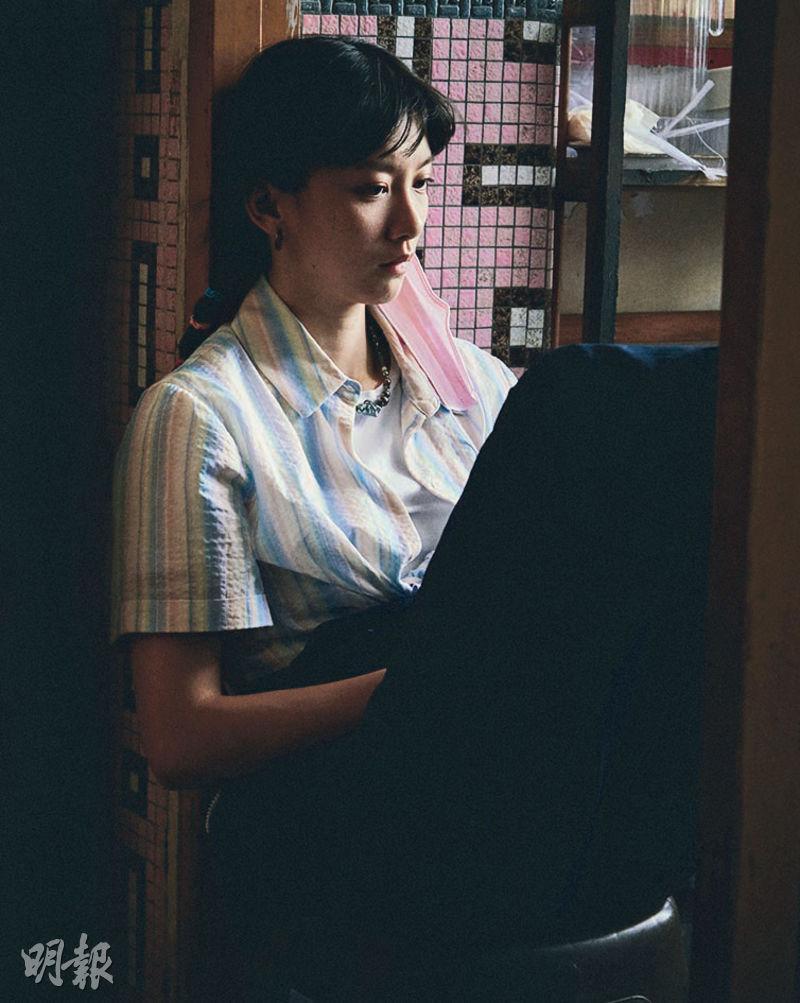 Angela Yuen with THE NARROW ROAD would compete for her first Golden Horse Best Actress award
After winning the Hong Kong Film Award earlier, Cya Liu would vie for the Golden Horse Best Actress again with LIMBO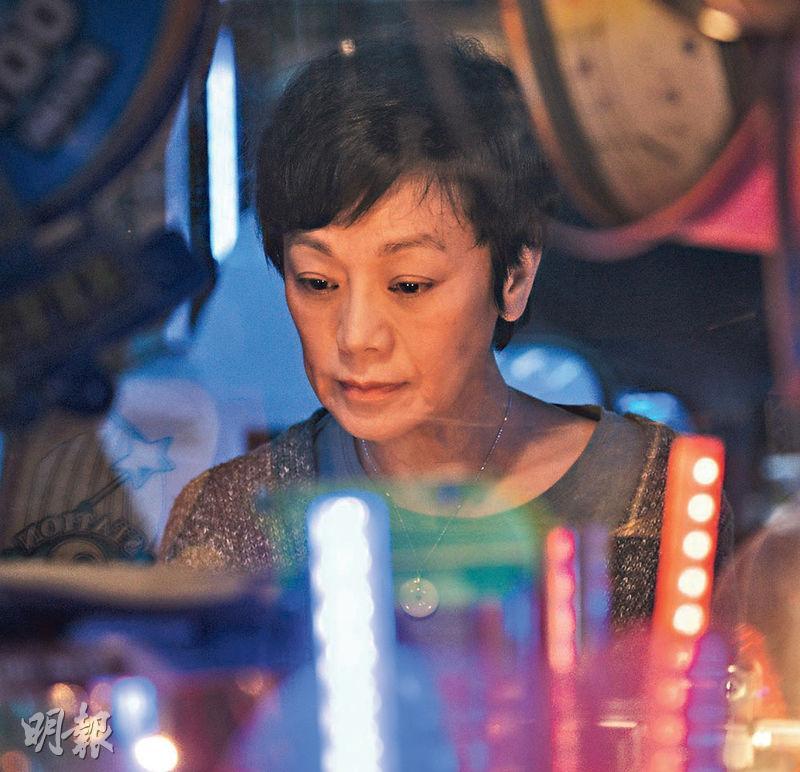 Golden Horse frequent guest Sylvia Chang gets another Best Actress nomination for A LIGHT NEVER GOES OUT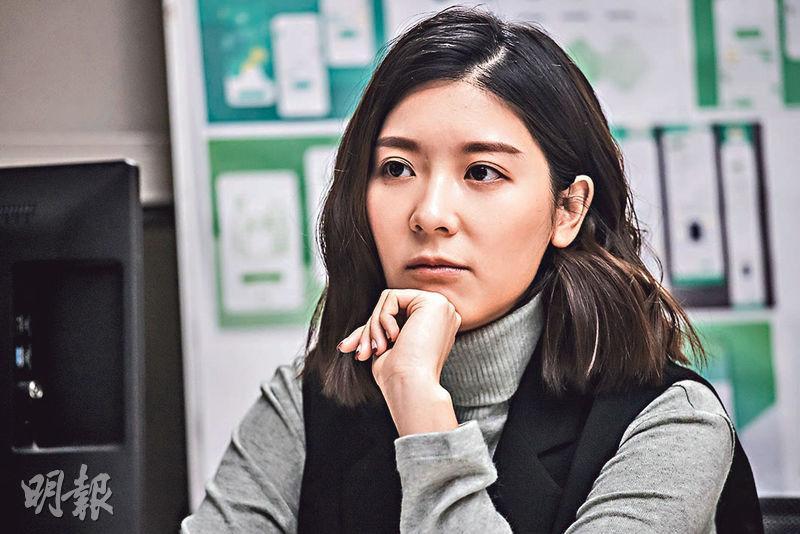 Jennifer Yu competes for Best Supporting Actress Golden Horse Award with FAR FAR AWAY
courtesy of mingpao.com
The 59th Golden Horse Award yesterday announced its nominations in Taiwan. Many of the nominees were from Hong Kong. Among them Louis Cheung Kai Chung successfully made his "zero breakthrough" as he would vie for Best Actor with Gordon Lam Ka Tung, Joseph Chang and others. Cya Liu and Angela Yuen Lai Lam "jumped class" to challenge Sylvia Chang and others in hopes of being able to pocket this year's Best Actress award!
This year's Golden Horse Award would take place on November 19th in Taipei. Over 457 films applied and competition has been as fierce as usual. Last year's Best Supporting Actress Wang Yu-Xuan yesterday along with actor Tseng Jing-Hua unveiled the nominations. Many were from Hong Kong. The Soi Cheang Pou Soi directed Hong Kong film LIMBO (JI CHI) would compete in 14 categories including Best Director, Best Actor and Best Actress to lead the nominations. Taiwan films INCANTATION and COO-COO 043 followed with 13 nominations each.
For Best Actor, Louis Cheung Kai Chung was nominated for the first time for the Golden Horse Award with the film THE NARROW ROAD (JAK LO MEI CHUN) opposite "Golden Horse frequent guest" Gordon Lam Ka Tung (LIMBO) and Anthony Wong Chau Sun (THE SUNNY SIDE OF THE STREET) among others. Focused on developing in the film industry in recent years, Ah Chung replied after hearing the good news. "The nomination is already a recognition, I am very pleased!" Ka Tung said, "I want to congratulate all the friends who were nominated for LIMBO, special thanks to director Cheang Pou Soi, the producer and others. They are the ones who granted me this opportunity so I would have the chance to perform. The entire team's credit couldn't be overlooked, I sincerely thank you." Wong Chau Sun stated that he was happy beyond expectation. Seeing the strong competition, he would treat it normally. He was already very happy to be able to participate, feeling that it was bonus.
For Best Actress two "first timers" LIMBO's Cya Liu and THE NARROW ROAD's Angela Yuen Lai Lam would battle A LIGHT NEVER GOES OUT's veteran star Sylvia Chang! The 33 year old Cya Lu while shooting LIMBO often accompanied rats and cockroaches, once even worried that she contracted disease from the dirty water. Her contribution has been repaid in recent months. After winning the Hong Kong Film Critic Society and the Hong Kong Film Award Best Actress, yesterday she punched her ticket to the Golden Horse Awards. Currently working on a film with Donnie Yen Chi Tan in the Mainland, one could imagine how excited she would be. If she successfully won she would have won all the important film awards in Hong Kong and Taiwan. Her worth and level of fame would be unrivaled!
As for the 28 year old Yuen Lai Lam, the Best Actress nomination absolutely was a pleasant surprise. She said, "Thank you Director, Producer and the entire production team. I am incredibly emotional, but after the joy I would continue to do what I am supposed to do." Sylvia Chang was surprised to be nominated. "I completely didn't expect it!" This was her 10 Best Actress nomination. In the past she has won twice with MY GRANDFATHER (NGOR DIK YEH YEH) and PASSION (JUI OI).
Cheang Pou Soi with LIMBO was nominated for Best Director; LIMBO was also the only Hong Kong film to compete for Best Narrative Feature.
First time Golden Horse Award Best Supporting Actress nominee Jennifer Yu Heung Ying just returned from attending a film festival in Korea and was at home in quarantine. Upon learning the good news she was very emotional. "I truly am very grateful. I just found out the news and I was so excited I wanted to cry. I held my daughter and told her, 'Mommy got nominated!' She pouted as if she wanted to kiss me. Thank you Golden Horse jury. (Would you attend?) I don't know yet, because I don't know how my schedule will be." She said that she really liked her FAR FAR AWAY (LUEN LO SHAN KA LA) character "Meh Jeh" and thanked her co-star Kaki Sham, without him there would not be "Meh Jeh".
Started as the son of Ang Lee and a child star, Mason Lee after 5 years with LIMBO was nominated again for Best Supporting Actor. With his father's persistence for art, he liked to make different challenges and did not like to repeat his roles. He chose LIMBO after his caution selection. Revealed to be secretly married to his make up artist girlfriend early in the year, he revealed that life has been very happy.
THE 59TH GOLDEN HORSE AWARDS
https://www.goldenhorse.org.tw/awards/nw/?serach_type=award&sc=8&search_regist_year=2022&ins=51
BEST NARRATIVE FEATURE
INCANTATION
GAGA
LIMBO
THE SUNNY SIDE OF THE STREET
COO-COO 043
BEST DOCUMENTARY FEATURE
SILENCE IN THE DUST
A HOLY FAMILY
THE KING OF WUXIA
BLUE ISLAND
AND MILES TO GO BEFORE I SLEEP
BEST LIVE ACTION SHORT FILM
TO THE SEA
CAN YOU HEAR ME?
BIG DAY
FRONTIER
THE THING WITH FEATHERS
BEST DOCUMENTARY SHORT FILM
WILL YOU LOOK AT ME
THE LIGHTING
BETWEEN THE STARS AND WAVES
KAOHSIUNG CITY, YANCHENG DISTRICT, FUBEI RD., NO. 31
THE BLACK WALL
BEST ANIMATED SHORT FILM
THE LOACH
A DOG UNDER BRIDGE
THE ISLAND OF US
COMPOUND EYES OF TROPICAL
A NIGHT WITH MOOSINA
BEST DIRECTOR
Kevin KO (INCANTATION)
Laha Mebow (GAGA)
CHANG Tso-chi (FLOTSAM AND JETSAM)
Soi CHEANG (LIMBO)
CHAN Ching-lin (COO-COO 043)
BEST LEADING ACTOR
Louis CHEUNG Kai-chung (THE NARROW ROAD)
LAM Ka-tung (LIMBO)
Anthony WONG (THE SUNNY SIDE OF THE STREET)
CHANG Hsiao-chuan (THE POST-TRUTH WORLD)
YU An-shun (COO-COO 043)
BEST LEADING ACTRESS
TSAI Hsuan-yen (INCANTATION)
Angela YUEN Lai-lam (THE NARROW ROAD)
Cya LIU (LIMBO)
Sylvia CHANG (A LIGHT NEVER GOES OUT)
HONG Hui-fang (AJOOMMA)
BEST SUPPORTING ACTOR
KAO Ying-husan (INCANTATION)
Mason LEE (LIMBO)
Berant ZHU (BAD EDUCATION)
JUNG Dong-hwan (AJOOMMA)
HU Jhih-ciang (COO-COO 043)
BEST SUPPORTING ACTRESS
Kagaw Piling (GAGA)
Jennifer YU (FAR FAR AWAY)
Caitlin FANG (THE POST-TRUTH WORLD)
YANG Li-ying (COO-COO 043)
Rimong Ihwar (COO-COO 043)
BEST NEW DIRECTOR
Kai KO (BAD EDUCATION)
LAU Kok-rui (THE SUNNY SIDE OF THE STREET)
HE Shu-ming (AJOOMMA)
TSENG Ying-ting (THE ABANDONED)
HONG Heng-fai (KISSING THE GROUND YOU WALKED ON)
BEST NEW PERFORMER
HUANG Sin-ting (INCANTATION)
Yukan Losing (GAGA)
Eric CHOU (MY BEST FRIEND'S BREAKFAST)
Sahal ZAMAN (THE SUNNY SIDE OF THE STREET)
HU Jhih-ciang (COO-COO 043)
BEST ORIGINAL SCREENPLAY
CHANG Che-wei, Kevin KO (INCANTATION)
Laha Mebow, HSIEH Hui-ching (GAGA)
LAU Kok-rui (THE SUNNY SIDE OF THE STREET)
HE Shu-ming, Kris ONG (AJOOMMA)
CHAN Ching-lin (COO-COO 043)
BEST ADAPTED SCREENPLAY
Ryan TU (MY BEST FRIEND'S BREAKFAST)
AU Kin-yee, SHUM Kwan-sin (LIMBO)
BEST CINEMATOGRAPHY
CHEN Ko-chin (INCANTATION)
CHENG Siu-keung (LIMBO)
LEUNG Ming-kai (THE SUNNY SIDE OF THE STREET)
YAO Hung-i (SALUTE)
Charlie SOU Wai-kin (KISSING THE GROUND YOU WALKED ON)
BEST VISUAL EFFECTS
HUANG Min-pin, HSIEH Meng-cheng, LU Kuan-sang, LI Che-cheng
(INCANTATION)
Garrett LAM, HO Man-lok, DIU King-wai (LIMBO)
ArChin YEN (BAD EDUCATION)
Dennis YEUNG (A LIGHT NEVER GOES OUT)
BEST ART DIRECTION
Otto CHEN (INCANTATION)
LIN Tien-yu, TSENG Hao-ming, LIN Chih-wei (DEMIGOD: THE LEGEND BEGINS)
MAK Kwok-keung, Renee WONG (LIMBO)
YEH Tzu-wei (THE ABANDONED)
CHANG Yi-feng (COO-COO 043)
BEST MAKEUP AND COSTUME DESIGN
DONG Yan-xiu, CHU Chia-yi (INCANTATION)
Ken FAN, CHEN You-feng (DEMIGOD: THE LEGEND BEGINS)
Bruce YU Ka-on, Karen YIP (LIMBO)
Lore SHIH, CHANG Fu-chen (THE ABANDONED)
Emma CHEN (COO-COO 043)
BEST ACTION CHOREOGRAPHY
LIAO Jia-sheng, LIN Kuei-hsieh, CHUANG Jen-ming
(DEMIGOD: THE LEGEND BEGINS)
Jack WONG Wai-leung (LIMBO)
HUNG Shih-hao (THE ABANDONED)
Sunny PANG (GEYLAND)
SHEU Fang-yi (SALUTE)
BEST ORIGINAL FILM SCORE
Rockid LEE (INCANTATION)
WONG Hin-yan (THE NARROW ROAD)
KAWAI Kenji (LIMBO)
LEE Che-yi, LIM Giong (SALUTE)
Point HSU (COO-COO 043)
BEST ORIGINAL FILM SONG
LA VI EM (AND MILES TO GO BEFORE I SLEEP)
Lyricist : NGUYEN Quoc-phi
Composer : SHIH Min-chieh
Performer : LAI Hsueh-ching


AROUND THE HEARTH (GAGA)
Lyricist : Laha Mebow, Baobu Badulu
Composer : Baobu Badulu
Performer : Ali Batu


WHAT'S ON YOUR MIND (MY BEST FRIEND'S BREAKFAST)
Lyricist : Eric CHOU, WU I-wei
Composer : Eric CHOU
Performer : Eric CHOU


ON THE ROAD (THE NARROW ROAD)
Lyricist : Wilson TSANG
Composer : WONG Hin-yan, Wilson TSANG
Performer : WONG Hin-yan, six one one


A PLACE OF ETERNITY (UNTOLD HERSTORY)
Lyricist : Olivia TSAO
Composer : Olivia TSAO
Performer : Olivia TSAO
BEST FILM EDITING
HUANG Yi-ling (A HOLY FAMILY)
Kevin KO (INCANTATION)
David RICHARDSON (LIMBO)
SHIEH Meng-ju, LEE Huey (BAD EDUCATION)
CHAN Ching-lin, Ian LIN, CHEN Pei-ying (COO-COO 043)
BEST SOUND EFFECTS
R.T KAO, Rockid LEE, Richard HOCKS (INCANTATION)
Nopawat LIKITWONG (LIMBO)
R.T KAO, TSAI Doit, Kenny CHENG (THE ABANDONED)
Ellison LAU Chi-keong (KISSING THE GROUND YOU WALKED ON)
TU Duu-chih, CHIANG Yi-chen, CHEN Yu-chieh (COO-COO 043)
OUTSTANDING TAIWANESE FILMMAKER OF THE YEAR
CHEN Ming-ze
LIFETIME ACHIEVEMENT AWARDS
LAI Cheng-ying
CHANG Chao-tang