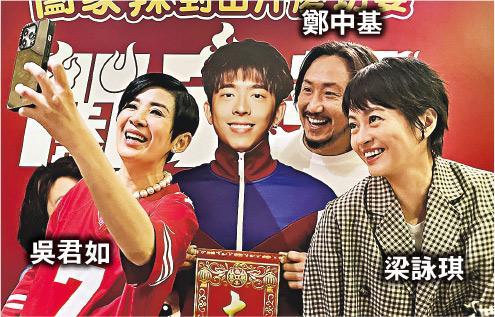 Sandra Ng, Ronald Cheng and Gigi Leung take photos with Edan Lui's cardboard cutout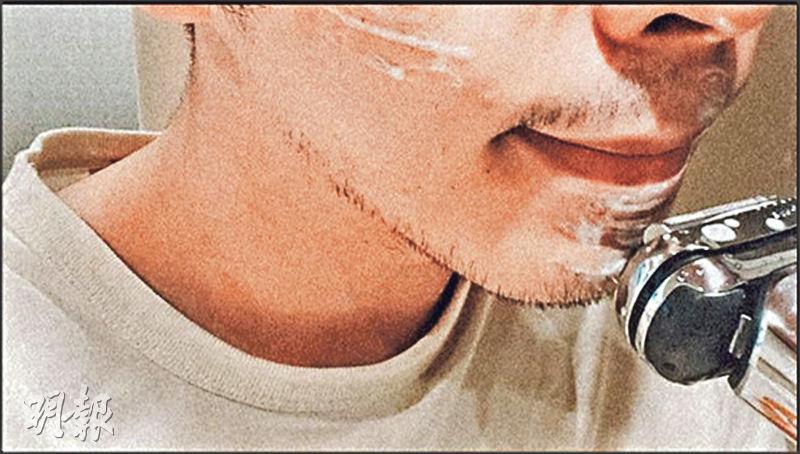 Edan Lui posts a photo of him shaving on social media
courtesy of mingpao.com
The falling monitor accident during their concert has been a source of great trauma for the 12 guys of MIRROR, from which they have had difficulty with getting out of its shadow
courtesy of on.cc
Sandra Ng Kwan Yu, Ronald Cheng Chung Kei, Gigi Leung Wing Kei, Edan Lui Cheuk On starred in the film CHILLI LAUGH STORY (HOP GA LAT), which performed ideally at the box office. As the producer Ng Kwan Yu earlier held a celebration. Louis Koo Tin Lok, Peter Chan Ho Sun, Ronald Cheng Chung Kei, Gigi Leung Wing Kei, Angela Yuen Lai Lam and others attended. Lead actor Edan due to work hiatus did not appear, but a cardboard cutout of him was on display there as everyone took photos with it.
Kwan Yu said that the film's good performance was expected. Cheng Chung Kei joked, "We predicted that it would make HK$ 700 million, right now we only already off by HK$ 600 million and something." Kwan Yu said that CHILLI to her, all the cast and the team was very successful, so she got everyone together for a celebration dinner. Leung Wing Kei said, "Since the production wrapped up in July last year, everyone rarely saw each other. I really missed everyone."
Lately viewers have been strongly supporting Hong Kong film. CHILLI LAUGH STORY gave a good start to the summer vacation slot. Cheng Chung Kei said that at the time no one dared to come out, only Kwan Yu had the courage. Kwan Yu said, "This year summer vacation didn't start yet on July 14th, it was just a casual slot. However (the film) was able to pump up the market. What is good for Hong Kong film is good for everyone." On a mission to continue to produce even more exciting Hong Kong films, Kwan Yu announced that she was preparing for the original team to make the Lunar New Year HOP GA DA MA JEUK (WHOLE FAMILY PLAYS MAHJONG). Playing mahjong is great exercise, with both physical and mental benefits. It could prevent dementia, so she, Cheng Chung Kei and Leung Wing Kei would have to play a little more.
For a preview of the HOP GA DA MA JEUK atmosphere, Koo Tin Lok and the actors played a guess mahjong tile by feel game. They had to pick the tile with 700 million written on it as a symbol of good omen. Kwan Yu said that although the schedule would be tight, HOP GA DA MA JEUK would fight for an early 2023 release. She hinted that it would have mysterious superstar appearance.
In addition, MIRROR has been rumored to resume work in October. Some of the members recently updated their social media status. Edan two nights ago posted a photo of him shaving and showed half of his face; Anson Lo revealed that he took a shower around 11:30 PM two nights ago. Jer Lau Ying Ting took a work out selfie, as if he was preparing for his return. Stanley Yau thanked Lawrence Cheng Tan Shu for teaching and sharing his experience while they worked on their ViuTV series INTO THE WILD, from which he benefit a lot.