courtesy of on.cc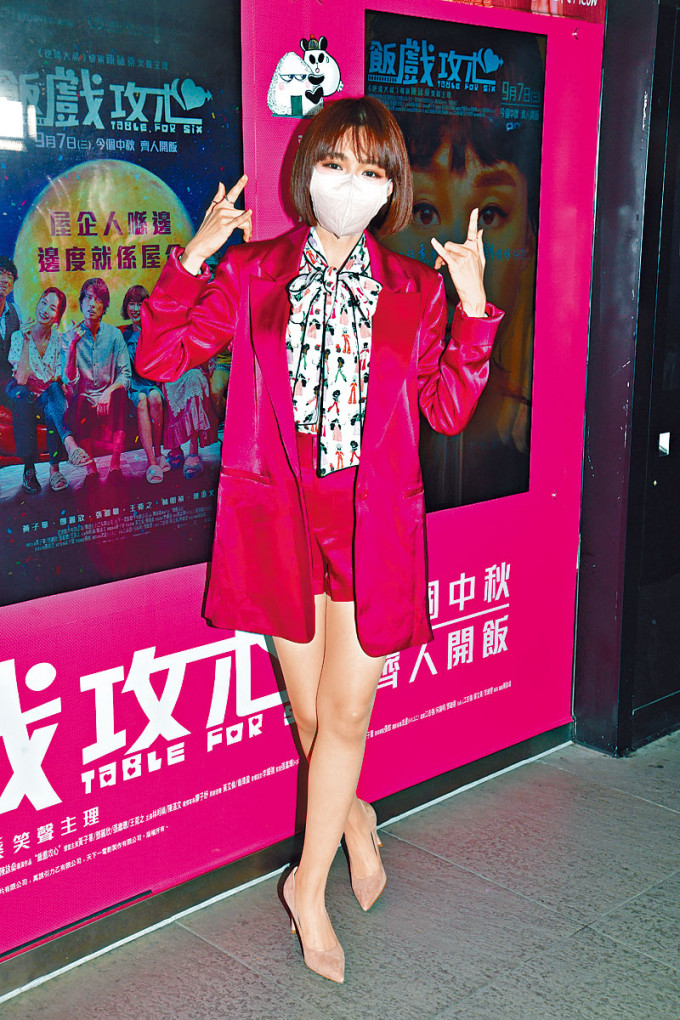 courtesy of singtao.com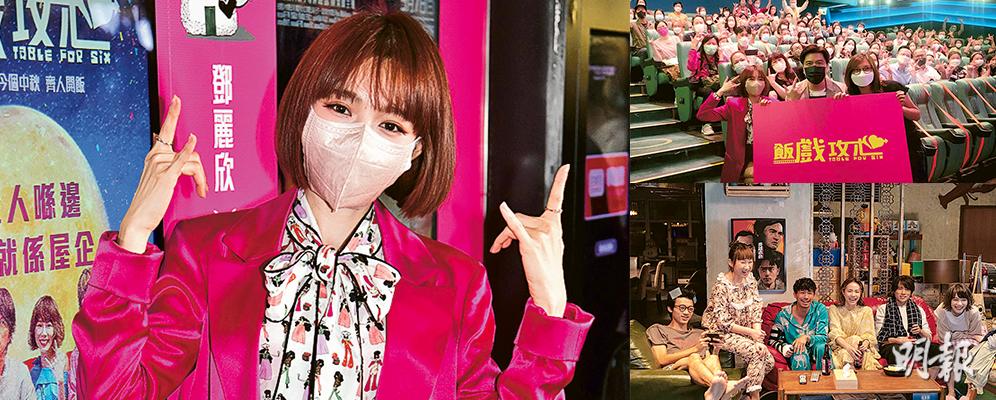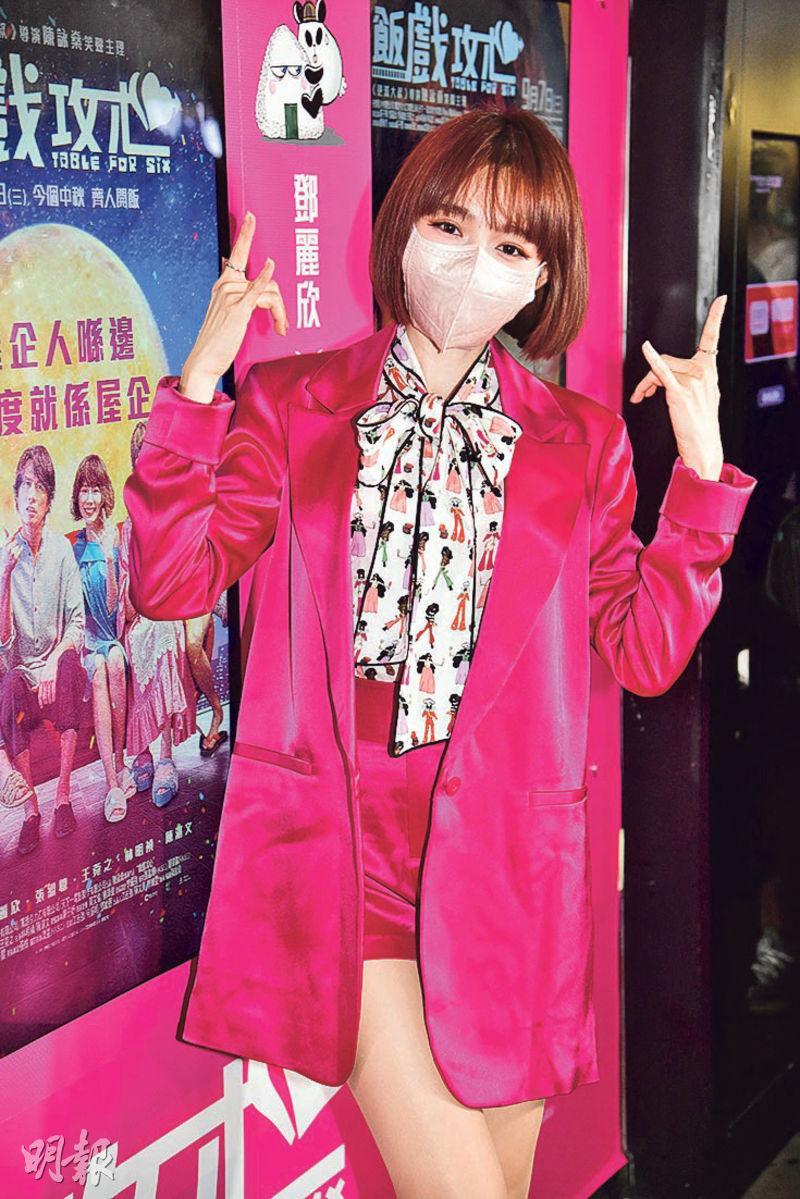 Despite 7 audience appreciation events, Lin Minchen is not tired at all. She looks forward to attending future events with Dayo Wong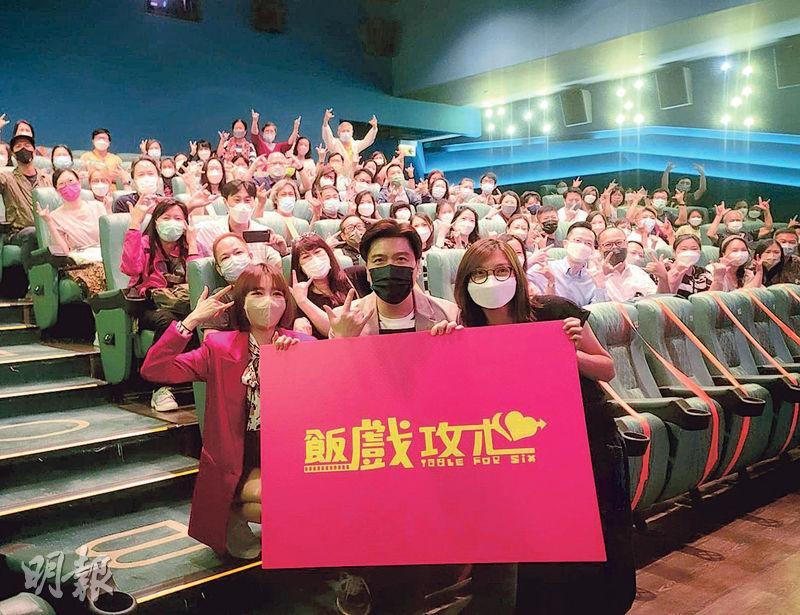 Lin Minchen, director Sunny Chan and his wife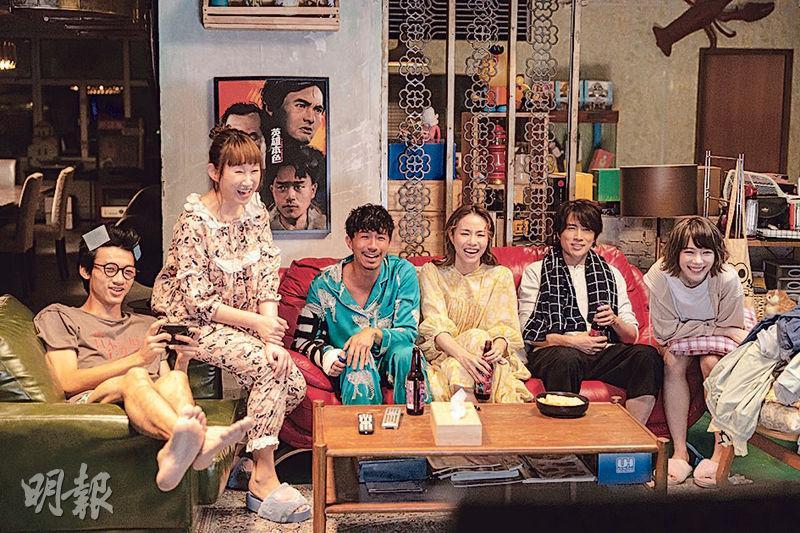 TABLE FOR SIX opens big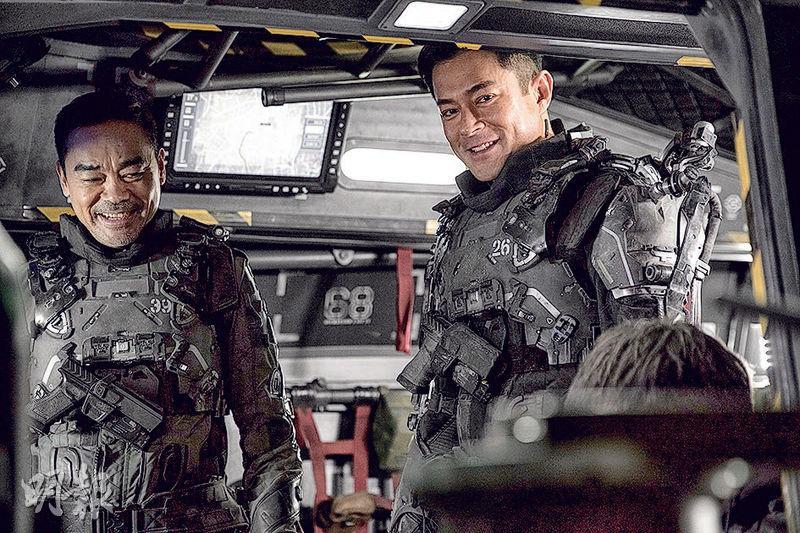 WARRIORS OF FUTURE heads to HK$ 50 million
MAMA'S AFFAIR passed HK$ 33 million
CHILLI LAUGH STORY passes HK$ 32 million mark
courtesy of mingpao.com
Lin Minchen two nights ago attended 7 audience appreciation events for her film TABLE FOR SIX (FAN HEI GUNG HEI). When she arrived at a Mongkok cinema many fans looked on, and she made a heart shaped gestures for them. At the same time she announced the good news, saying that the new film would become this year's comedy opening champion and the highest box office on a non holiday Wednesday in Hong Kong history. Lin Minchen said that she was very nervous to work with so many elders. In one scene they were all together. When she said her lines, the actors all stared at her. She got more nervous but she still had to overcome it. She said, "My Cantonese is not good, the hardest to say is 'preserved cabbage braised pork'. The most memorable was the embrace scene on the roof with (Dayo) Wong Tze Wa."
Lin Minchen said that despite going to 7 audience appreciation events, she did not feel tired at all. Instead she was very excited and looked forward to them very much. She hoped to have a chance to thank the audience with Wong Tze Wa. Earlier the team went to see Wong's play THE LAST GIFT, Lin Minchen said that it was her first play in Hong Kong and thought it was awe inspiring. The stage and the art were very pretty and the performance had a lot of tension, which made her want to take the challenge on the stage. Would she like to work with Wong Tze Wa again? "If I have the chance of course I would, I really want to work with Brother Tze Wa again because when we worked on TABLE FOR SIX we really had a lot of fun. The atmosphere was great, which made me look forward to working very much everyday."
Since she has been making movies and plenty of commercials in Hong Kong, has she been raking it in? She said, "A little!" She also stated that her goal of buying a home in Hong Kong has also been "elevated". "The dream house goal before was a sea view, now I hope to be by the hill too, haha!" Some online thought that she has made too many commercials. Since she could be seen everywhere, they would be a little tired. She said, "However I am very happy, everyone wait and see, even more are on the way! Because Lin Minchen is really great, I hope no one would get tired of watching!" She hinted that in September she would have a "refreshing commercial" for her fans.
Recently Hong Kong film made a strong comeback, as many films became big hits. The Louis Koo Tin Lok produced and starred WARRIORS OF FUTURE (MING YUT JIN GEI) as of two days ago made over HK$ 47.6 million and headed toward HK$ 50 million. MIRROR members Keung To and Jer Lau Ying Ting starred MAMA'S AFFAIR (AH MA YAU JOR DAI YI GOR) and the Edan Lui Cheuk On starred CHILLI LAUGH STORY (HAP GA LAT) made HK$ 33 million and HK$ 32 million. The Amos Why directed, HK$ 2.7 million production FAR FAR AWAY (LUEN LO SHAN KA LA) also made over HK$ 9 million and had hope to break the HK$ 10 million mark.