Louis Koo receives the Outstanding Achievement Award
courtesy of on.cc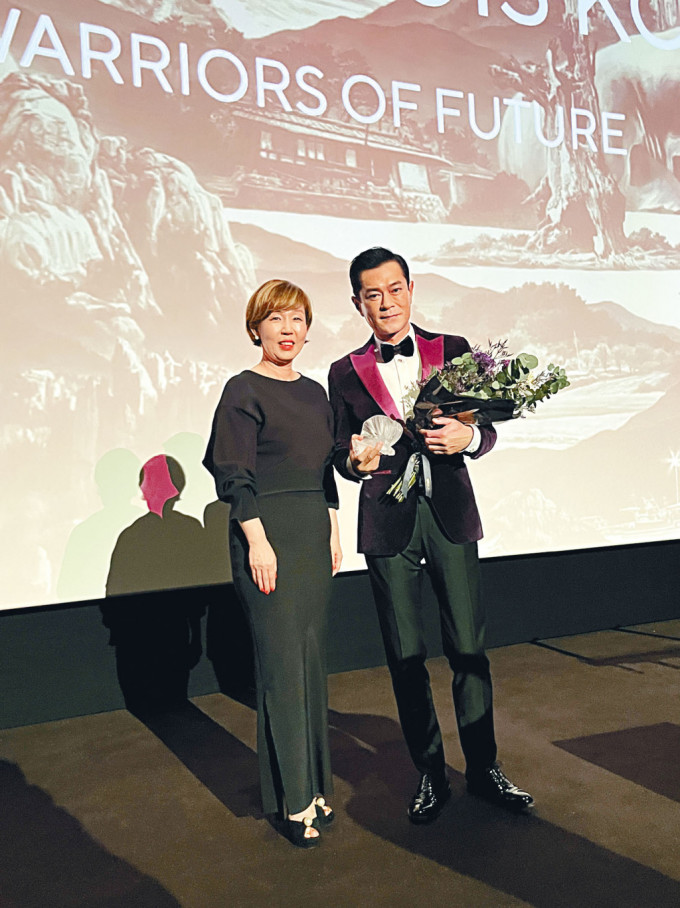 courtesy of singtao.com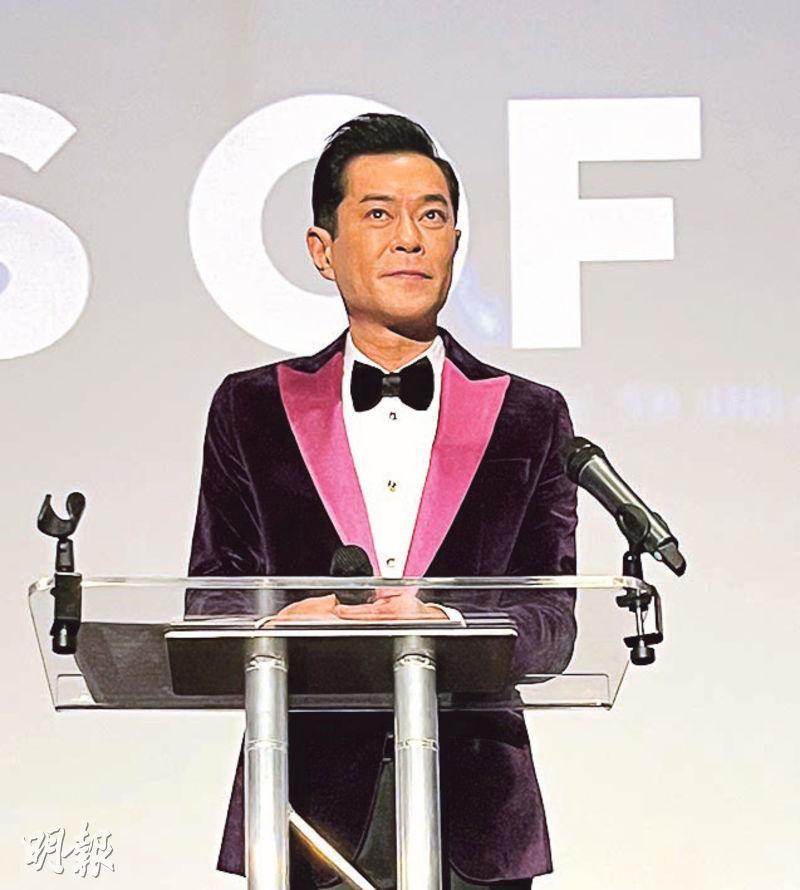 Louis Koo mentions the tragedy in Korea with a heavy heart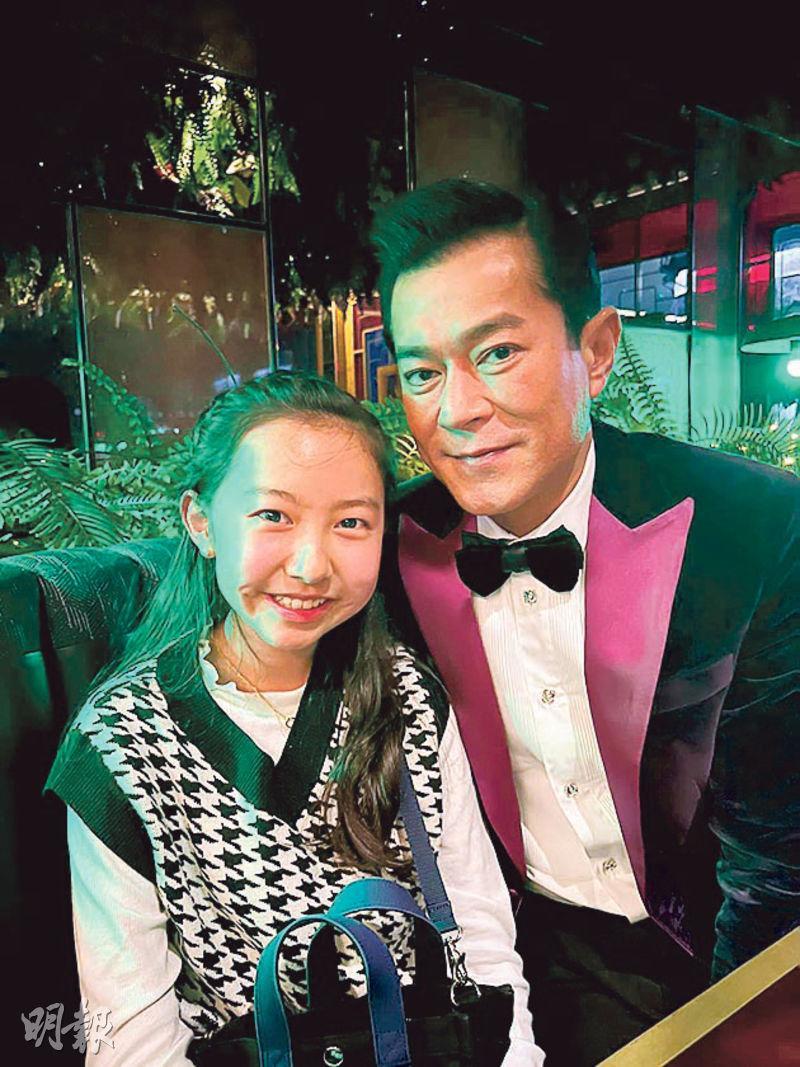 Louis Koo happily reunites with child star Wong Sze Nga in London
courtesy of mingpao.com
The Louis Koo Tin Lok produced and starred science fiction film WARRIORS OF FUTURE (MING YUT JIN GEI) was selected to be this year's London East Asia Film Festival closing film; earlier Goo Jai even flew to London to attend the event and received the Outstanding Achievement Award on October 30th.
After accepting the award, Goo Jai before giving his speech mentioned the earlier I Tae Won tragedy. He first asked everyone to be careful when celebrating outside. He solemnly said, "Every award show big and small feels that it has to bring joy to the audience, but this accident has made me feel rather heavy." Then he said, "When I was a little and watched award shows on television with Papa, the recipient always said a lot on the stage. However Papa since childhood has taught me 'In life speak less and do more', because of those words in my life I speak less and do more. This was my first step in making a science fiction film, I hope in the future I would have even more time to bring everyone even more good movies."
After the screening Goo Jai again appeared in person and shared with everyone. He has always described this movie as "his own son". "I have been very lucky, because I have already begun to teach him in utero . However after birth he has his own destiny that would be beyond my control. As a parent though, I have to keep in mind how to make the environment that he would grow up in even more after his birth." He added that making a science fiction film indeed was very hard. In addition he did not want to rely on a foreign team to produce it. He hoped to learn every step himself, even if I didn't know I had to learn until I did. Relying on others has never been the spirit of him producing this film.
Goo Jai admitted that during the production process he realized it was very difficult and required a lot of time and money, but it also required persistence to keep going because he really wanted to make a science fiction film himself. In addition after the production he discovered that with data and experience it could be done even faster. Although foreign produced science fiction films had a massive database, we also needed our own storage and not to buy one. He stated, "I don't dare to say we have done better than they have, but we definitely can rival them."
In addition, Goo Jai after the screening was surprised to reunite with LITTLE BIG MASTER (NG GOR SIU HAI DIK HAU JEUNG)'s "Chu Nui" Wong Sze Nga. Only 4 at the time she is already grown. Currently studying in England, she and her mother attended the WARRIORS OF FUTURE (MING YUT JIN GEI)'s special screening. She said, "The rare reunion with 'Tung Tung Gor Gor' Koo Tin Lok felt very happy."