Edan Lui and Anson Lo attend the premiere
courtesy of on.cc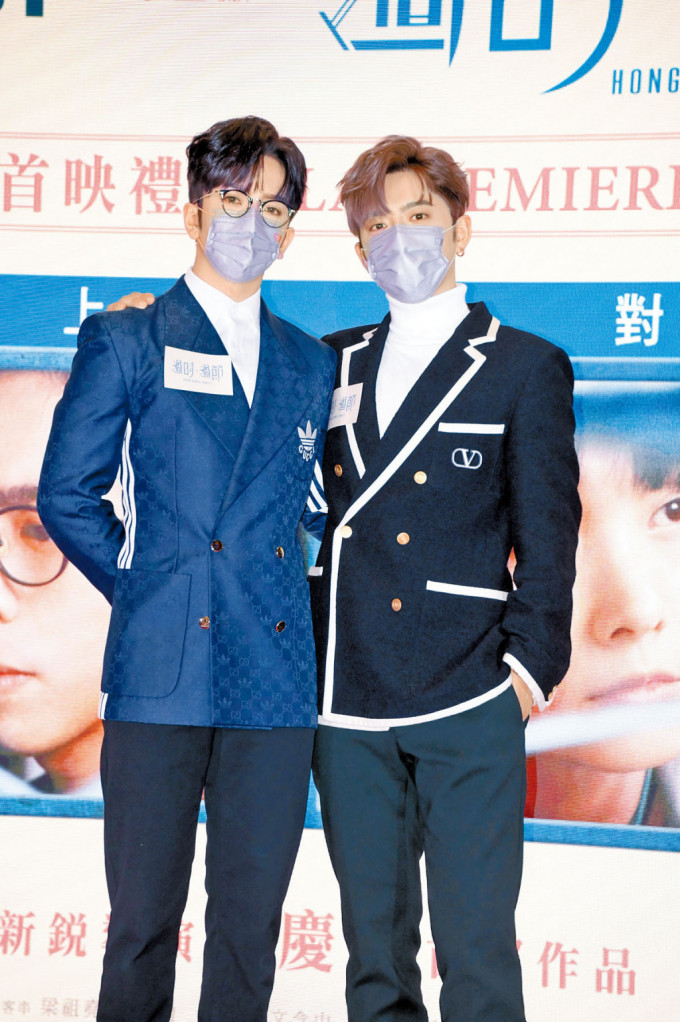 courtesy of singtao.com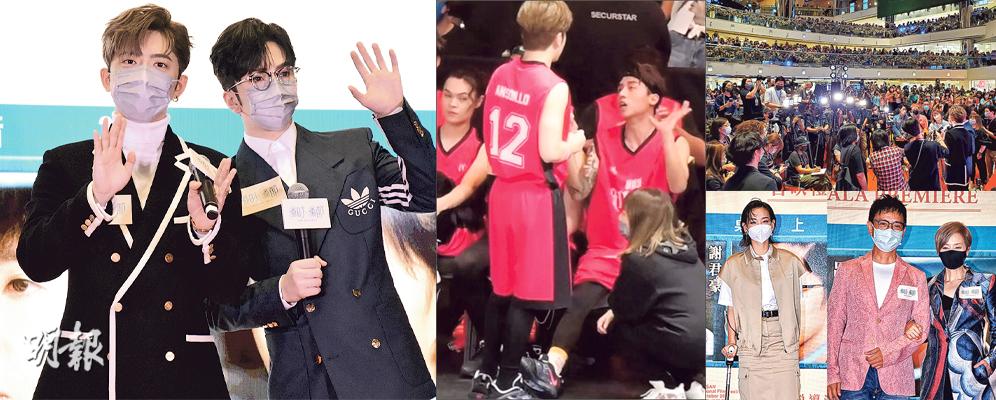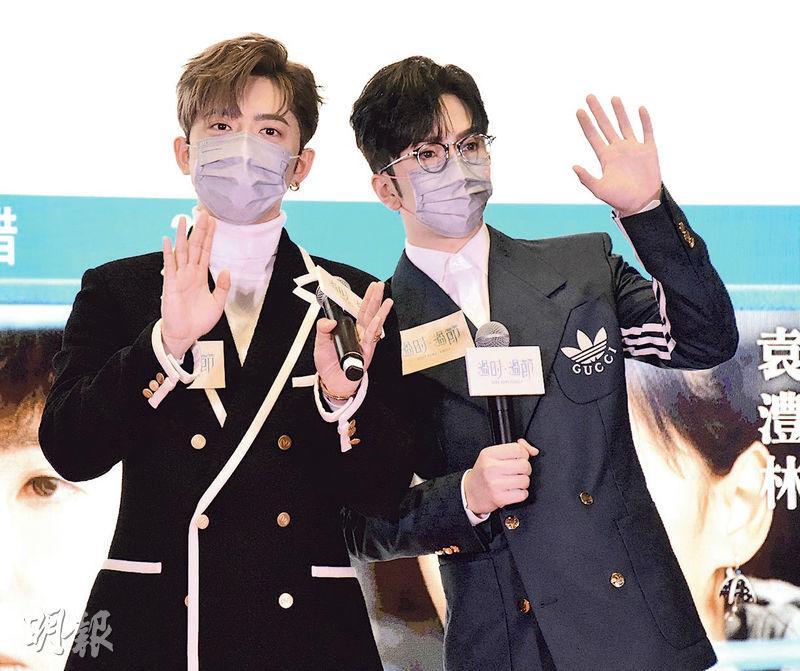 Edan Lui and Anson Lo wave to fans who have been waiting for them for a very long time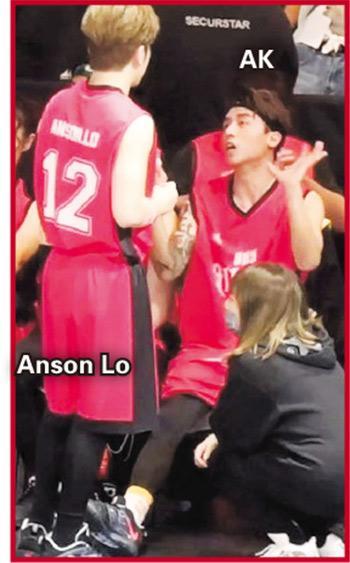 Anson Lo clarifies that Anson Kong earlier was not throwing a tantrum and fighting over a seat as rumored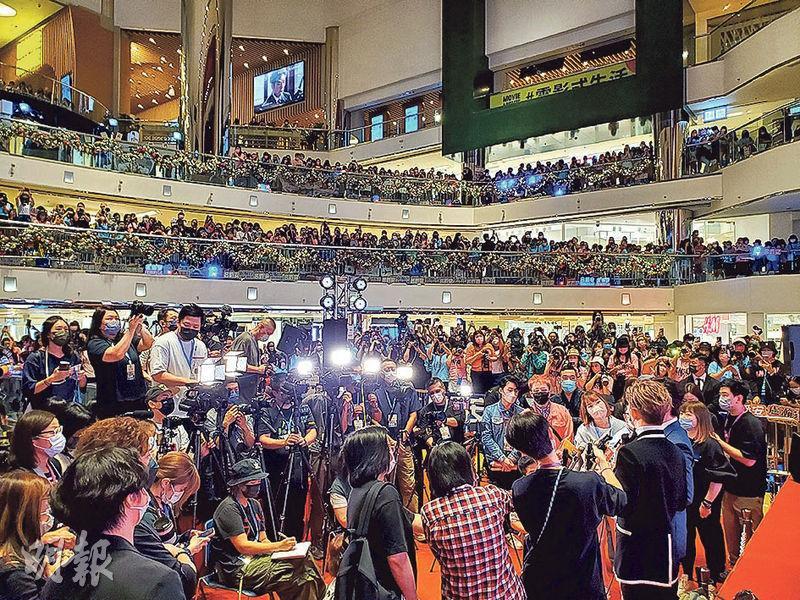 The film HONG KONG FAMILY held its premiere yesterday and attracted over 1,000 fans, who filled the shopping center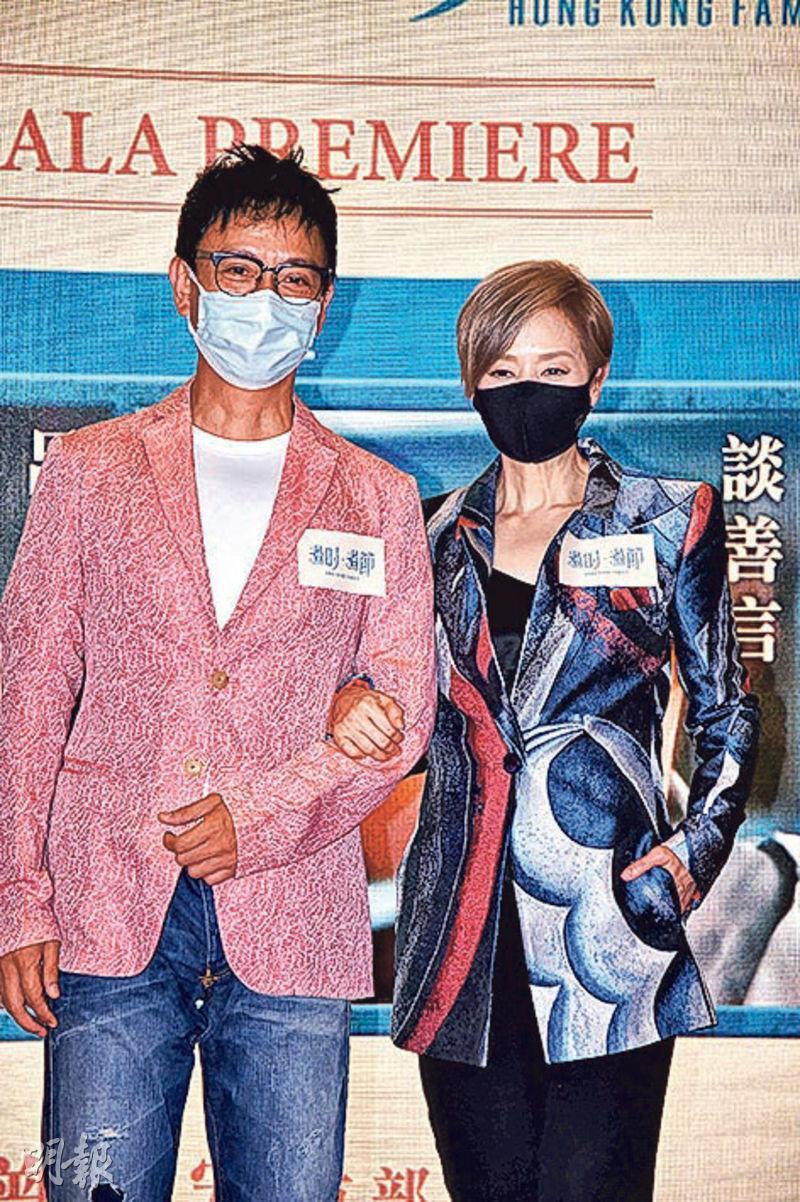 Teresa Mo arrives with Gardner Tse and says that she has consoled the injured Keung To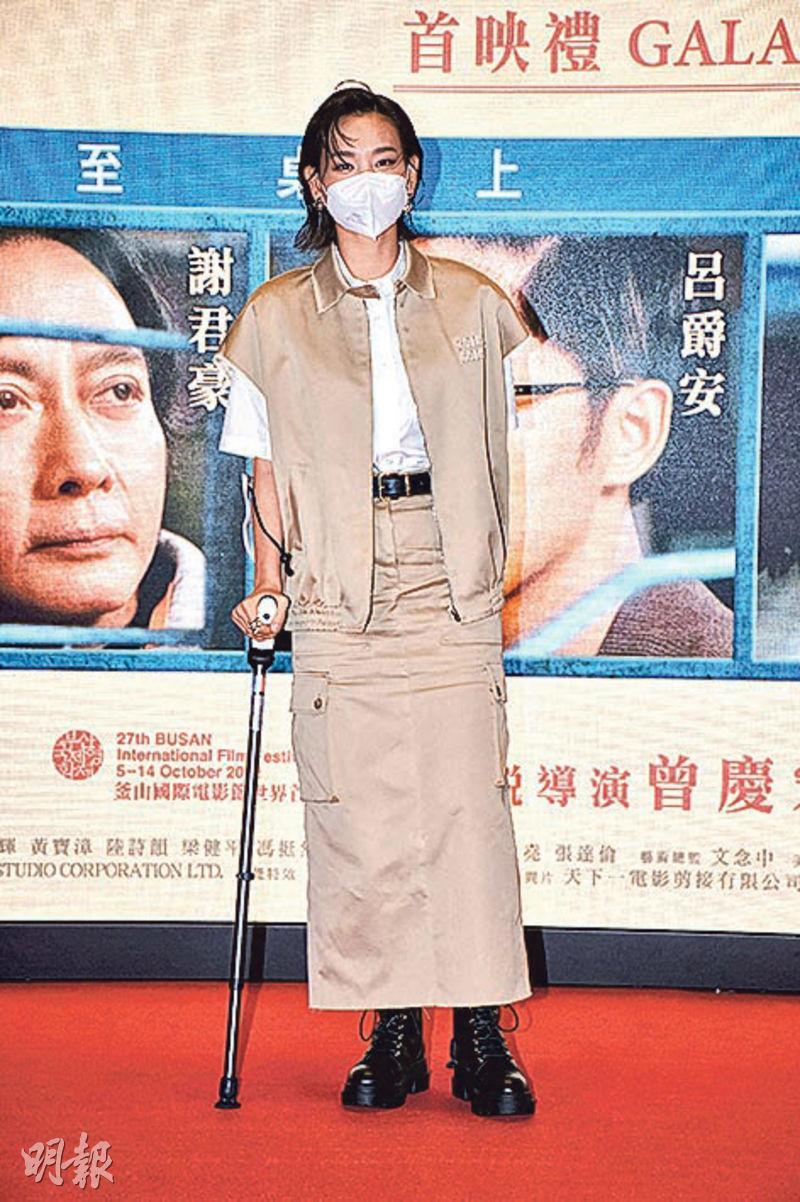 Hedwig Tam is injured on the set of her television series. She needs a cane to move around on the stage and is waiting for surgery.
courtesy of mingpao.com
MIRROR's Edan Lui Cheuk On and Anson Lo last night with Teresa Mo Shun Kwan, Hedwig Tam Sin Yin and others attended their new film HONG KONG FAMILY (GOR SI GOR JIK)'s premiere in Tai Koo. Over 1,000 MIRROR fans cheered them on as they filled 4 floors of the shopping center. The event arranged for 10 security guards to accompany the guests. Although Anson Lo earlier had stomach cramps at a concert, after several days of rest he has returned to form.
Anson Lo said that he has recovered. "The next day I went to see the doctor. Now I would pay more attention to my diet. Because I haven't done in a show in a very long time, I didn't dare to eat casually. I was afraid that I would have stomach pain so that day I didn't eat. Instead it became stomach cramps. (Did you have any trauma when you returned to the stage?) Now I am fully ready, getting back to all the jobs including the stage. I am very certain that I am ready. I wouldn't play tough." Earlier when he spoke about his friend Ah Mo, he was caught in tears with his head lowered. He admitted, "At the time the emotions came, so I had that reaction. I couldn't hold it in." Edan's earlier "stage safety comment" was condemned by dancers, which he said was understandable. He also said that he did not explain it well, but afterward he also made additional explanations. Reportedly Anson Kong was injured and threw a tantrum and struggled with Anson Lo over a seat? Anson Lo said, "AK's injury is real, throwing a tantrum and fighting over a seat is fake. The venue is so large, with so many seats, why would we need to fight over one? Everyone just misunderstood." Has he consoled Keung To? Anson Lo said that he texted him everyday to get an understanding of Keung To's recovery progress. During recovery he really needed concern and company from others. Due to work he has been unable to visit Keung To yet.
Mo Shun Kwan was very happy that HONG was finally released and looked forward to a good box office performance. Her daughter and husband would return to Hong Kong in mid December, she would ask them to watch the movie with them then. She said that she has asked Keung To about his injury, right now rest would be the most important. Would she make any health supplement for him? Sister Mo said that he was not injured internally. Gardner Tse Kwan Ho heard and joked that with all his youthful energy Keung To could not casually take supplement. More rest would be the best way to recover.
Tam Sin Yin appeared in a wheelchair and on the stage with crutches. She explained that while working on her series she was injured during a jump. Her left knee would need surgery and take several weeks to recover. However the condition was not considered severe. She just would not be able to move around too much. Now the production could only shoot the scenes without her first.